From Iran Hostage to UWSP Grad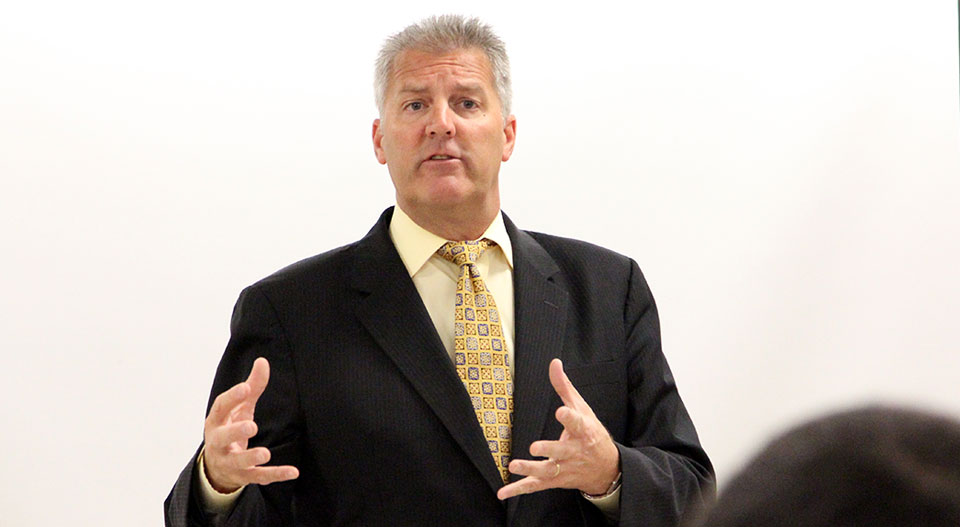 On Nov. 4, 1979, Kevin Hermening '13 was a 20-year-old Marine sergeant assigned to guard the U.S. Embassy in Tehran, Iran. In the blink of an eye, he was the youngest of the 52 Americans taken hostage and held for 444 days by Shi'ite Muslims in Ayatollah Ruhollah Khomeini's revolution.
After being psychological tortured and spending 43 days in solidarity confinement following a failed escape, Hermening and the rest of the hostages were finally released Jan. 20, 1981.
Hermening returned home and started college at UW Oshkosh in 1982. He was three credits shy of graduating, and even walked at the commencement ceremony, but never finished his degree … that is until he graduated from UW-Stevens Point in 2013 thanks to the UW-Marathon County business degree completion program.
In the 31 years between starting and finishing college, he got accreditation as a certified financial planner and set up his own company in Wausau, Hermening Financial Group LLC.
"I learned good and bad leadership traits from the Iranian guards," Hermening said on Nov. 6, 2014, as he shared his story of leadership and liberty with students at UW-Stevens Point, 35 years and two days to the date he was captured. He has given more than 3,500 speeches around the state since being released.