School of Business and Economics: Michael Montemayor – Intern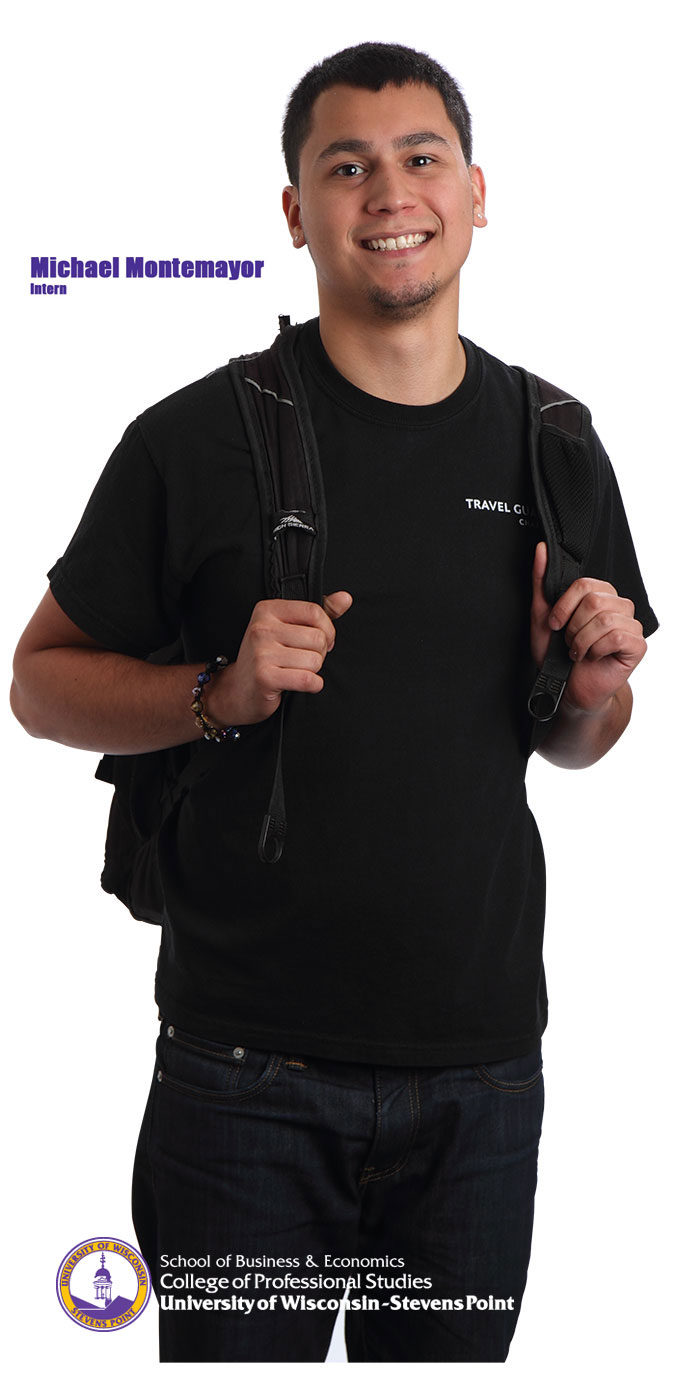 Most university students would be pleased to leave school with a year of professional experience under their belt; recent School of Business and Economics graduate Michael Montemayor left with almost five. Thanks to the Noel Company, Michael had the opportunity to gain first-hand experience for how a successful company does business.
The Noel Compass Scholarship Michael received was created by John and Patty Noel as a way to help minority students gain an education and work experience in Stevens Point.
Michael began his work in the operations management department of Travel Guard. There he was trained in Excel, Share Point and other software programs critical to business development. "That first year I also learned about corporate structure, email etiquette, and what is expected in the workplace," he says.
The internship allowed for other unique workplace opportunities. Michael spent time working in Travel Guard's business travel services department, and with its national accounts team. "I was able to see how different parts of the company function, and work together as part of one team," he says. Through those assignments he assisted with event planning, produced internal reports and a few speaking engagements.
Hometown: Milwaukee, Wisconsin
Major: Business Administration at UW-Stevens Point
Read more in the University of Wisconsin-Stevens Point School of Business viewbook. It's not just business, it's personal.