Never lose sight of your dreams!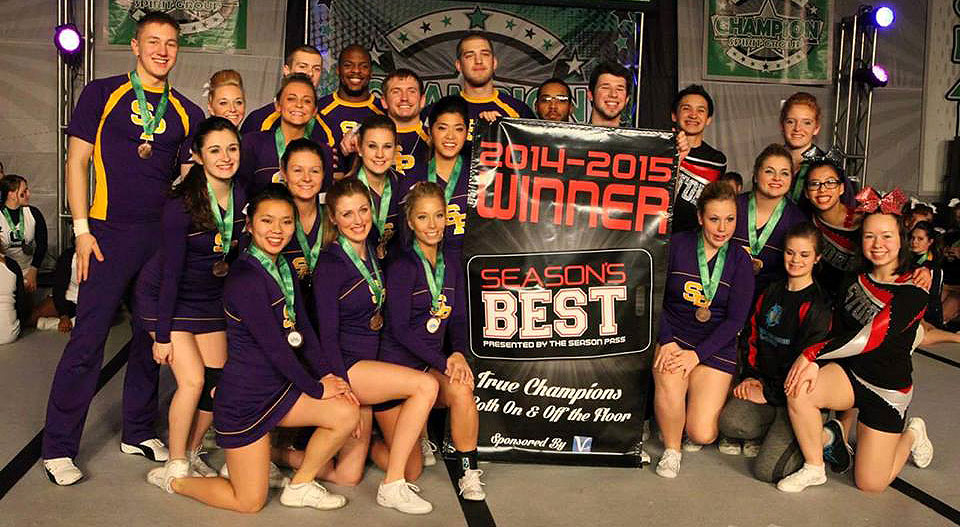 I hope everyone had a great spring break and is now excited and eager to be back at the University of Wisconsin-Stevens Point for the remainder of the semester! I wanted to share with everyone an inspiring story from an individual on our campus.
I work as an office associate in the School of Health Promotion and Human Development Academic Advising Office. While I do a variety of tasks related to organizing our peer advising schedule, helping with peer advising, scanning and organizing files, etc., one of my favorite parts of this job is meeting fellow colleagues of mine and hearing their stories.
Nicole Weis, a junior on campus and a health promotion/wellness major is a second-year member on the Wisconsin Extreme Dream Team. Nicole, as well as other students from the UW-Stevens Point cheer team, helps individuals from the ages of 8-26 make their dreams of being a part of a cheer team come true. This year the team competed in five competitions in Appleton, Minneapolis, Stevens Point, Wausau and Wisconsin Dells.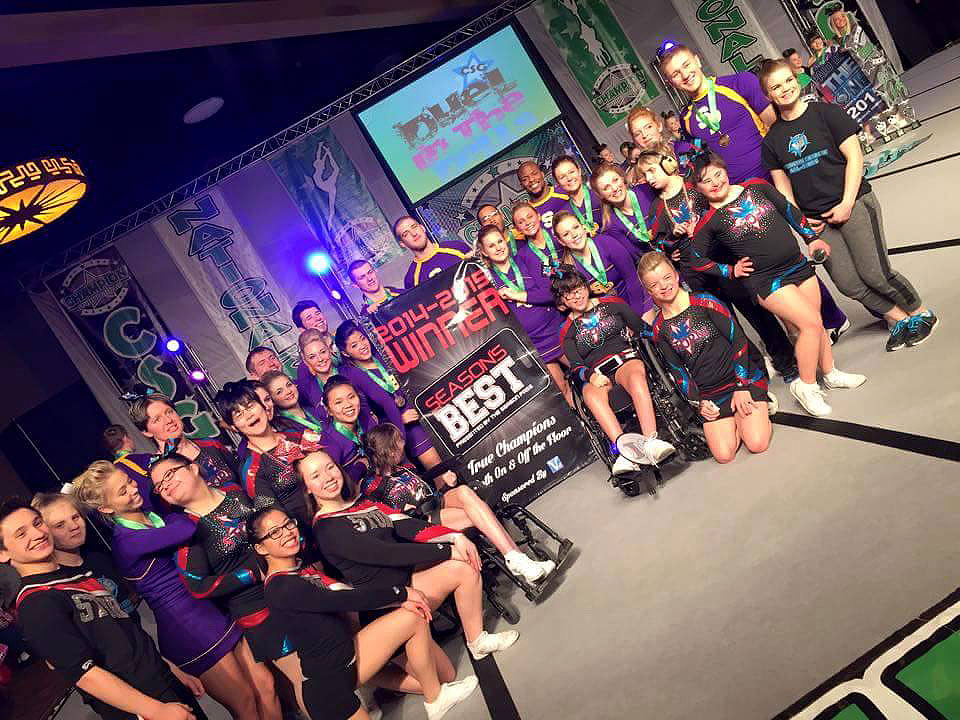 Nicole is motivated to help others and make a difference, and she has been able to do just that as part of the Wisconsin Extreme Dream Team. The team practices once a week for one hour. At first Nicole thought she didn't have time in her already busy schedule for this, but once she went to the practices and the first competition she felt a connection and couldn't stop.
When I asked her how she would describe the routines, she simply said there are no words, other than, "INCREDIBLE!" The individuals she works with are known as "the dreamers." One of the dreamers who is in a wheelchair once told Nicole, "When I am with the Wisconsin Extreme Dream Team, this is the one day a week I feel completely normal." The goal is to make the dreamers feel SAFE and have FUN; and that is exactly what is happening. "Each competition I ball my eyes out during the routines and I look into the crowd and see people wiping tears from their faces as well," Nicole said. "It's an amazing heart-touching feeling knowing we are making a difference for everyone."
Nicole has hopes and dreams to provide therapeutic intervention, health and wellness with her newly trained golden retriever therapy dog.
As a student myself, it is inspiring and encouraging for me to know how many other wonderful and motivated individuals we have on this campus, going out of their way to make a difference for those around us. As your semester gets busier I encourage you to not lose sight of your dreams, believe in yourself, and do whatever motivates you to be a better individual. I wish you all a relaxed, enjoyable, and memorable second half of this spring semester.
~Kelsey
Kelsey Haelfrisch is junior majoring in family and consumer sciences – child, youth and family studies at UW-Stevens Point.