Pieces of the Whole
Our first week at the School for the Visually Impaired is more than I could have imagined.
When you arrive, you fall in love with the kids. Your heart breaks into many pieces that day, and everyday that follows a piece of you is left behind. On that first day, we all received hugs from children who we've never met before. They came up and asked for me to be their friend. All the children want is to be loved, but they don't always receive this. Parents do not provide warmth because most learners live in the school hostel. Peers do not treat each other with respect in these close quarters.
During my first week, I worked with learners in grades two through eight. Each day provided a new surprise. My co-teacher, Abby Wallace, has done a great job with the students. This is her first major experience with teaching and it has been a pleasure working with her. With that said, we both had a rude awakening when we began to work with grade 5.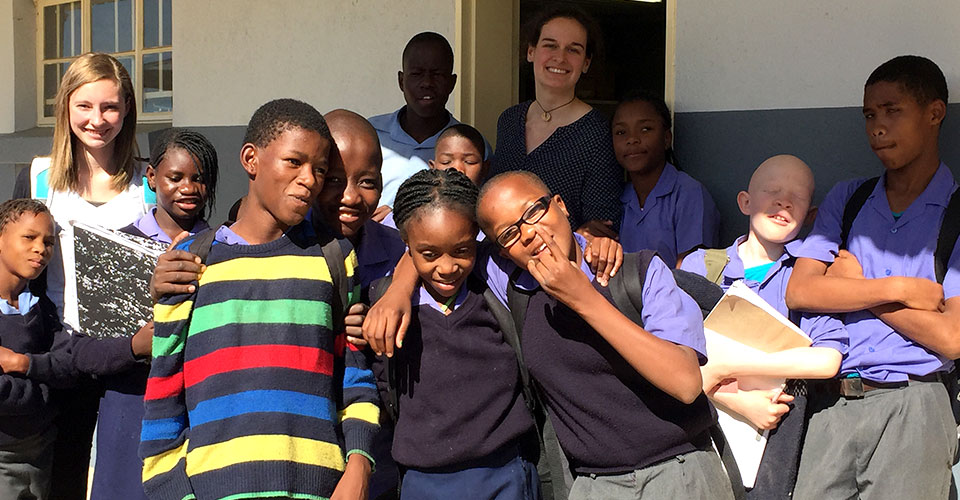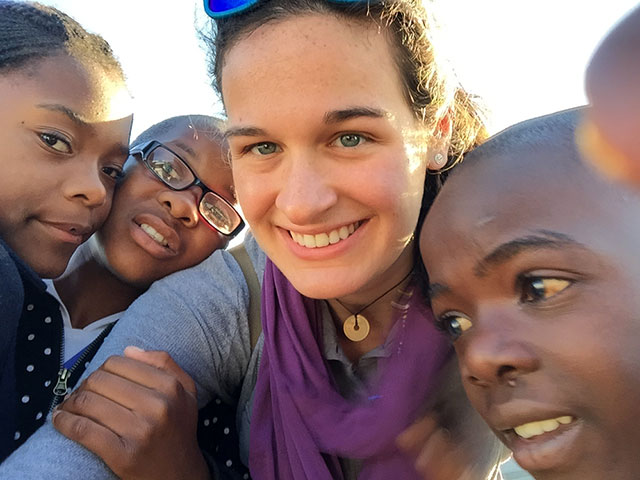 We worked with grade 5 on our second day. There are so many pieces to the equation of grade 5. These learners all have strong personalities. They also each have their own diverse needs – some use braillers, others have prescribed magnifying glasses, and there are a few who need continuous one-on-one assistance. This is a transition year for grade 5 learners because they begin switching classroom for different subjects. Grade 5 happens to have the largest class size with 14 learners – most class sizes are between eight to 12 learners here. The learners of grade 5 need a lot of redirecting of behavior, but, like all the other learners, they just want to be loved.
Cheers,
Cierra
Cierra Bartol-Byers, a senior elementary education major, is blogging about her study abroad experience in Namibia, Africa.