The Series of Unfortunate Events: Pointers with Passports
PREFACE
The arrival to Windhoek was, for all parties, filled with some unavoidable events. Truly, what a surprise it would be for the eight Pointers to make it to Namibia! I am bound to write about these events, but you are welcome to stop now. Tweet about your latest meal, search Google for puppies, or even close the web browser. But continue reading for a tale that enlightens you on a series of unfortunate events that ended not so unfortunately for the Pointers.
As with all good tales, one needs to have sufficient suspense. We will begin with Miss Cierra Bartol-Byers. She is known for her lateness, but she has never been more panicked than when the clock struck 3 a.m. and she had not arrived to the airport. Due to a faulty GPS, Miss Bartol-Byers was traveling in the wrong direction of the O'Hare Airport. One should never fully put their trust into technology (you and I know that), but Miss Bartol-Byers was sure to learn her lesson. Ah well, she may miss her flight – what a shame for the future teacher!
We must continue on with this Pointer journey though. Our unlucky little group was able to board their flight smoothly, but this was to be the end of smoothness. A not-so-unpleasant surprise for the Jet Blue passengers was that the Miss Alexis DeJardin was on her first flight. You and I know that Pointers are considered "trailblazers," so you would think flying would be a typical, average experience. How dreadfully wrong you would be! The speed of the airplane, the drop in one's stomach, and the change of air pressure were unexpected for Miss DeJardin. As the plane took off, she experienced emotions of a lifetime. Miss DeJardin released gasps of amazement, took deep breaths, and expressed true exhilaration. What an exciting time for our first time flyer! But what goes up, must come down. One may wonder how our lovely lady would handle the descent into New York …
The 14-hour flight from New York to Johannesburg brought difficulty for four more of our Pointers. In the tale of the five little piggies, we learn that one little piggy gets roast beef, while the other gets none. Well, as it would turn out one little Pointer got entertainment for 14 hours, and the others got none. Mr. Adam Dreas was quite fortunate (or unfortunate) with five movies to watch the hours fly by (enjoy the pun – it was intended). I need to note that on long flights it is not recommended to stay awake for the full 14 hours, especially when you have not slept for the past 24. Honestly, I don't think Mr. Dreas will make it much farther in this tale.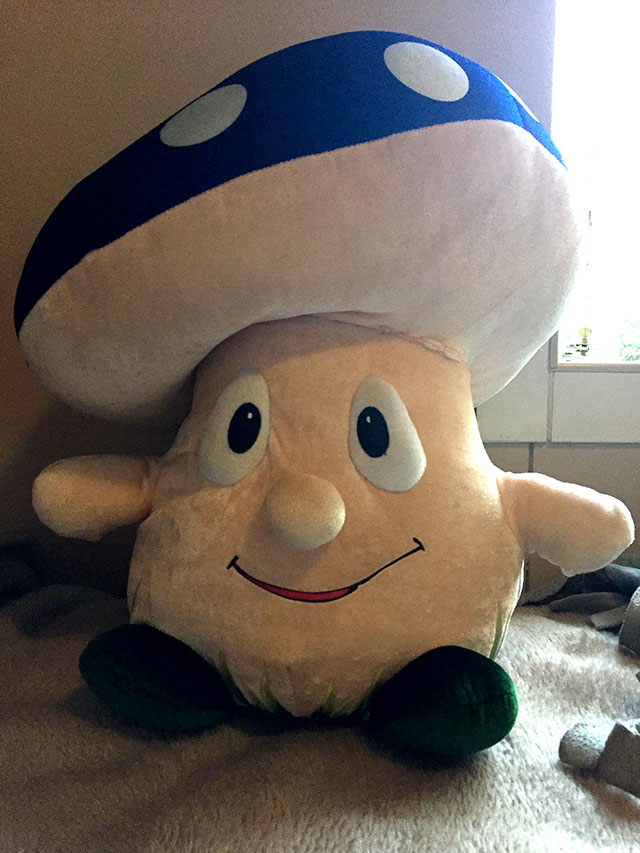 On the other hand, a Pointer lacking in entertainment was the Miss Katelyn Morici. In quite the contrast from Mr. Dreas, 14 hours is a long time to do nothing. Boredom is classified as a health concern since the lack of mental stimulation can leave a person in quite the disappointing mood. Miss Morici may have enough mental strength to make it, but let's not get our hopes up. Lacking entertainment was the least concern for other Pointers. It is sickening to think it can get worse, but it should not come to a surprise when Miss Kelly Mares showed signs of sickness during the fight. Not only did this Pointer become sick, but another Pointer, Miss Elizabeth Levine, experienced a fatal mishap with her pillow. Ferkus, the friendly fungi-shaped pillow, had undergone a re-stuffing surgery the day before her trip to Namibia began. Let's just say not all of Ferkus made it to Johannesburg.
Upon arrival to Johannesburg, Miss Abigail Wallace was bypassed by many impatient passengers. By the time she gets through the customs line, I highly suspect she will not get to gate C26 before the departure to Windhoek. How terribly fitting that our last Pointer is Prof. Patricia Caro! And woefully this happens to be her last guided trip to Namibia. But as you and I know, the story cannot end with only one Pointer arriving to Windhoek. To be expected, Prof. Caro arrived to gate C26 before departure, but went missing when she went to purchase a final bottle of water for the flight. I do wonder what their driver will think as he waits for the Pointers at the airport. Perhaps, I should email him the link to this blog so he does not become concerned.
EPILOGUE
You may wonder why I told you this tale. The eight Pointers made it to Windhoek in one piece, and not as unfortunately as I led to believe. The reason behind this tale is because every trip has its mishaps and unexpectedness*, but that is not why one travels. It is the true trailblazers of UW-Stevens Point who take the risk to go through all of the bumps to have an experience that will never be forgotten. Along your travels, you make friends that are understanding to lateness, tiredness and sickness. They are there to support and laugh with you through the unfortunate events. This group of eight are true Pointers through and through, and thus it is only the beginning of their series of fortunate events.
*A side note:
The little (and big) travel problems make for the best stories.
Cheers,
Cierra
Cierra Bartol-Byers, a senior elementary education major, is blogging about her study abroad experience in Namibia, Africa.