A weekend with wild animals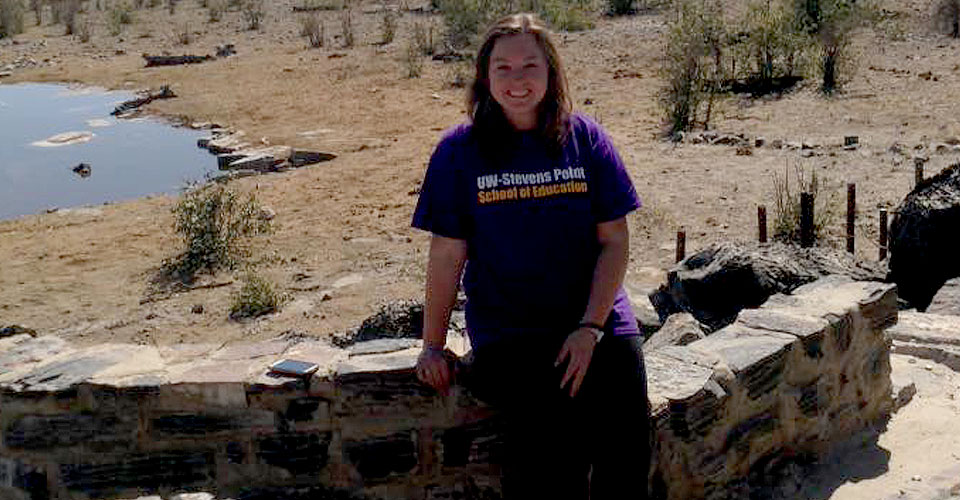 Road trips are always fun adventures, but one in Namibia with our wonderful host family and the UW-Stevens Point School of Education team was an absolute blast. From jamming out to our Namibia playlist to listening to Adam tell stories over the audio system, the laughs and memories made on the trek to Etosha were endless.
We then arrived at the beautiful Mondjila Safari Camp in Etosha South and spent the rest of our day relaxing by the pool and exploring the camp. Trees covered the landscape along with many different animals such as springbok and kudu. At Mondjila they grow their own crops and only import locally, so all of our meals were very fresh and delicious. In the states I was timid to eat different types of animals such as duck, but here trying different types of game has truly broadened my horizons.
In the afternoon a man came with two oversized water bottles filled with warm milk, and we were able to feed the young springbok that lived at the camp. They were nine months old and have been trained to return back each night! From watching the amazing African sunset from sitting around the bonfire listening to stories from George our friend that works at Mondjila to hearing the animals, we had a peaceful evening and went to bed early to prepare for the safari in the morning.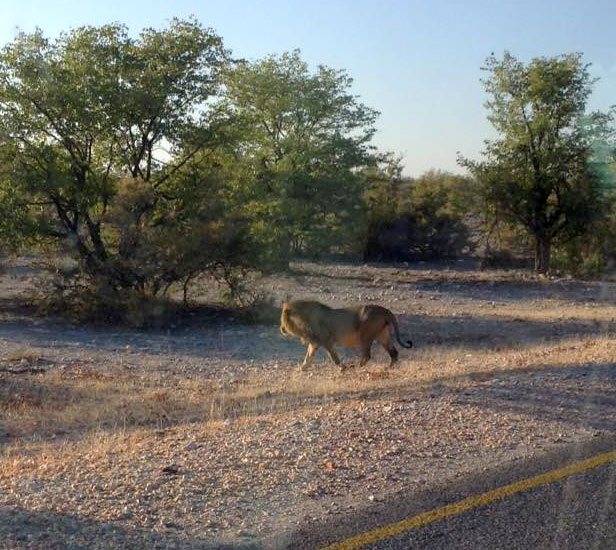 After driving about 30 km, we made it to Etosha National Park. This national park was covered by completely flat, dry areas of land but many animals roamed the areas. In our first few minutes driving through the park we saw many safari vehicles pulled over and soon realized they were stopped to look at the largest lion I had ever seen. I have seen lions at the zoo of course, but having one a few feet away with a vehicle's wall in between was an entirely new experience. Once we took our photos and the lion walked into the brush, female lions were spotted in the distance.
Springbok, kudu, oryx, jackals, impala, hartebeest, and ostriches were found in many areas during the ride. While stopping at the first watering hole giraffes were spotted in the distance so we waited a bit for the giraffes to come our way. The giraffes spread their front legs to get low enough to drink water. I had never seen so many giraffes in one place before and we watched them for a bit before moving onto our next destination.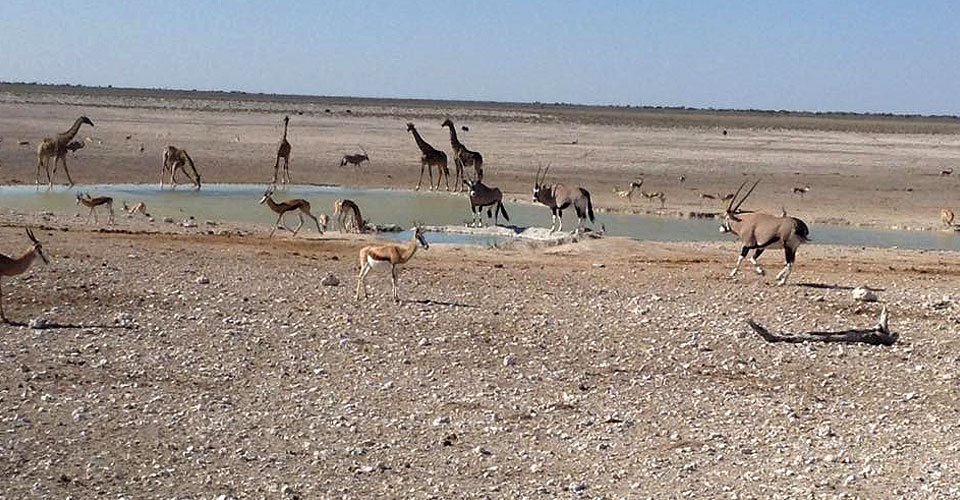 Zebras were also seen in a few different locations on the safari. After seeing all of those beautiful animals we eagerly anticipated seeing some elephants! Before lunch we stopped at a watering hole but no elephants were in sight. Soon after lunch though, we were in luck and found a bunch of elephants and a few young elephants cooling off in mud. The animals walked in a straight line and we were all very excited to see such a wonderful, natural scene. Many joked because we felt like photographers from National Geographic. We made one last stop at a watering hole on the way out of the park and saw two more elephants that were so close that we did not even have to use the zoom on our cameras. The two male elephants greeted one another by interlocking their trunks.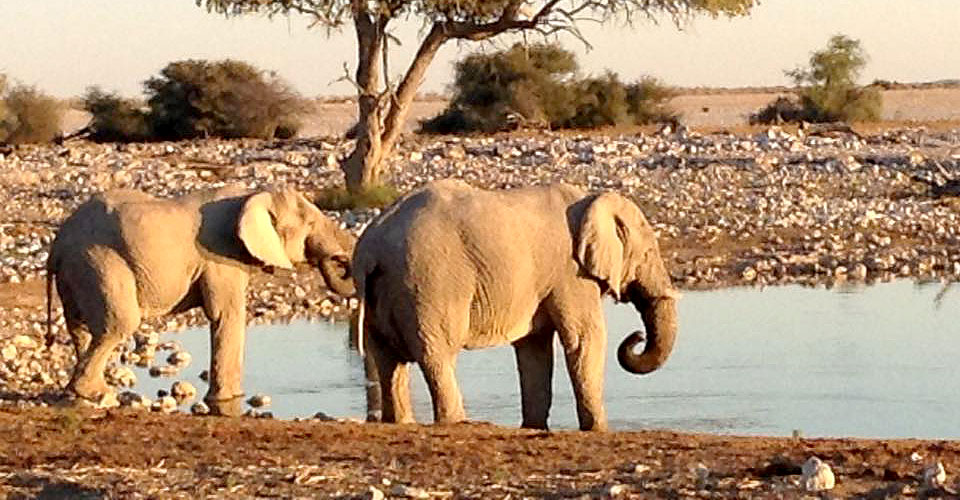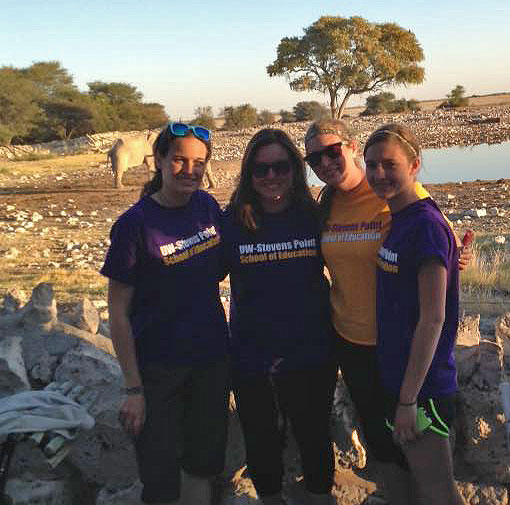 The sun was nearly setting and this was a close to perfect way to exit the park and head back to Mondjila, because if you exit the park after sunset you are locked in the park for the night! At Mondjila we had another delicious meal, sat by the fire, and roasted marshmallows. Some of us even decided to take a late night swim! After a fantastic night under the beautiful stars we found ourselves getting packed up and heading back to Windhoek to start our last week of teaching at NISE.
Opreg,
Katie Morici
Katie Morici, an elementary education and special education major, is blogging about her study abroad experience in Namibia, Africa.