A First for Me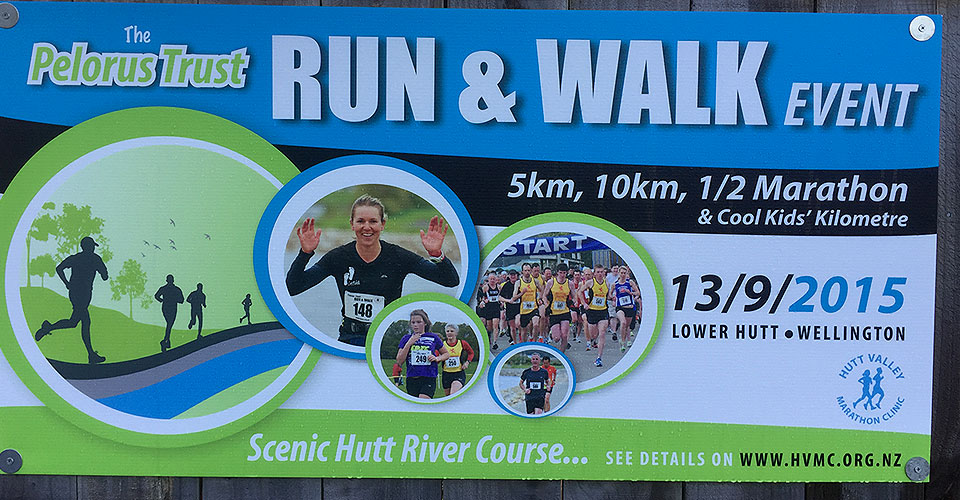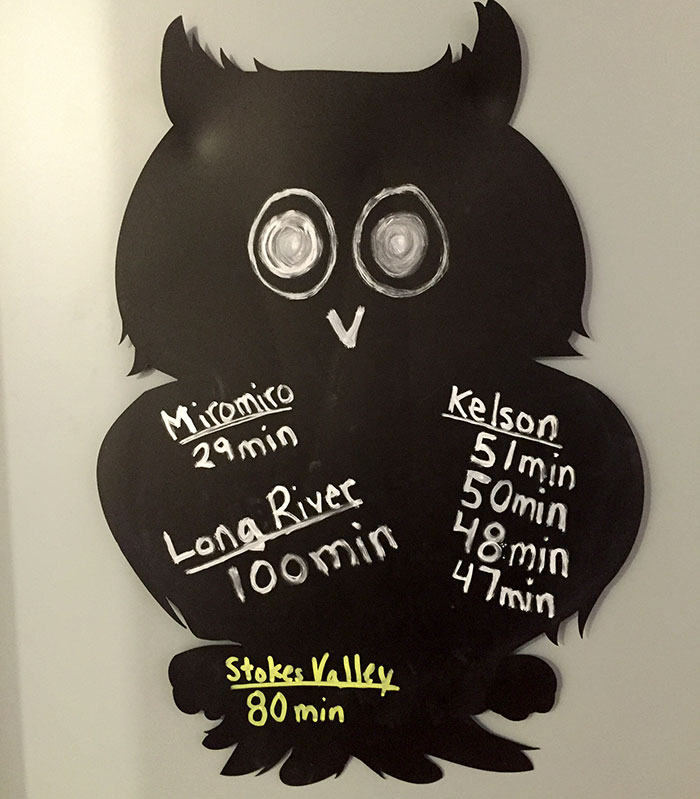 On my third day in New Zealand, I thought it would be a great idea to get back into running again. Running had gotten away from me due to school, work, clubs and everything else a busy college student is doing. Along my first run, I came across a sign announcing the Pelorus Trust Run & Walk Event on September 13. My immediate thought was "I should do that!"
I looked into the run more when I got home and made the tough decision that I was going to run my first half marathon in New Zealand on September 13. With my choice came the true test – dedicating time for practice runs and eating nutritious food. My journey was beginning.
My goal was to swim once a week, run two short distances between 3-5 miles, and run one long distance between 8-10 miles. The first couple weeks went like a charm. At home, I kept track of my progress on a miniature blackboard, and it was motivating to write down my times. My practices were also always posted on the app MapMyRun. Through MayMyRun, my family and friends could root for me from home.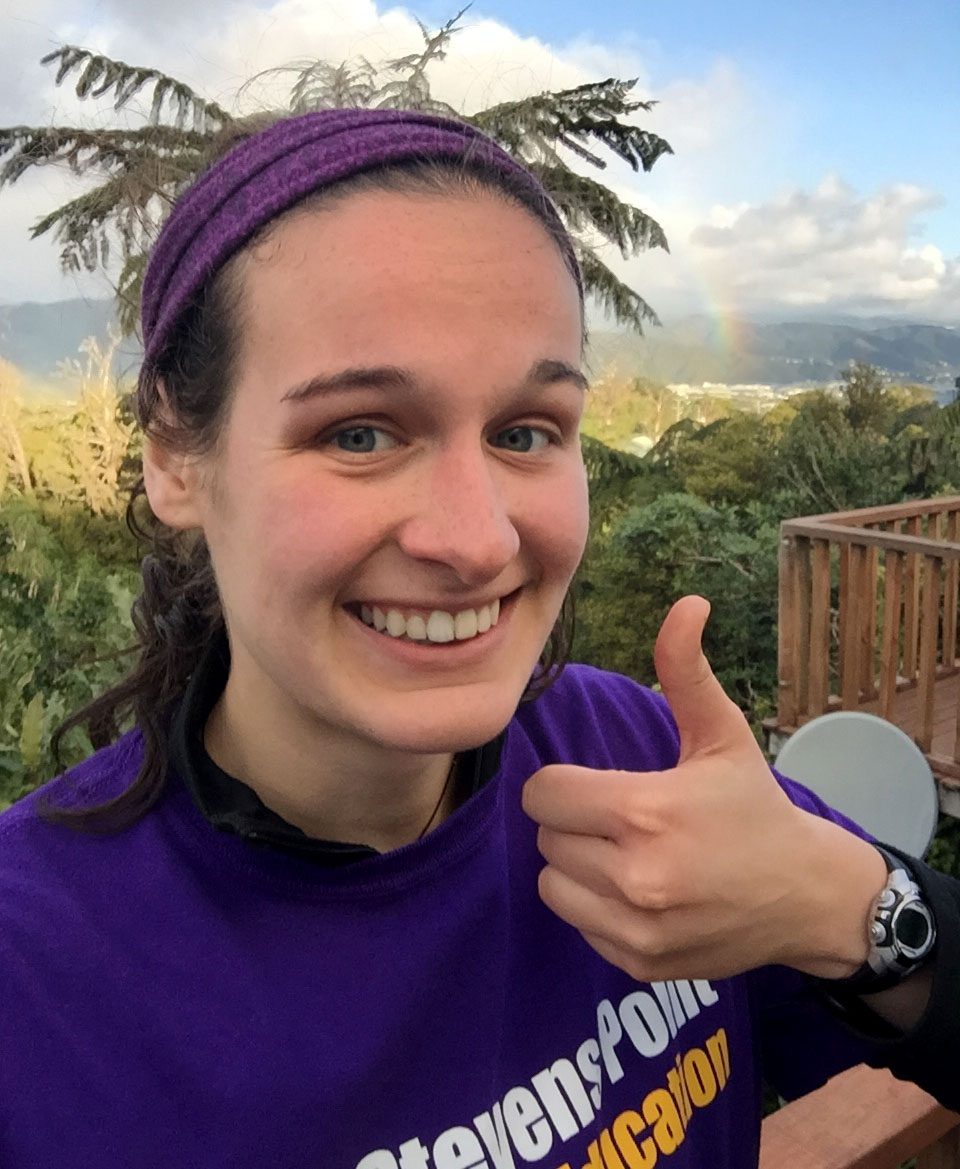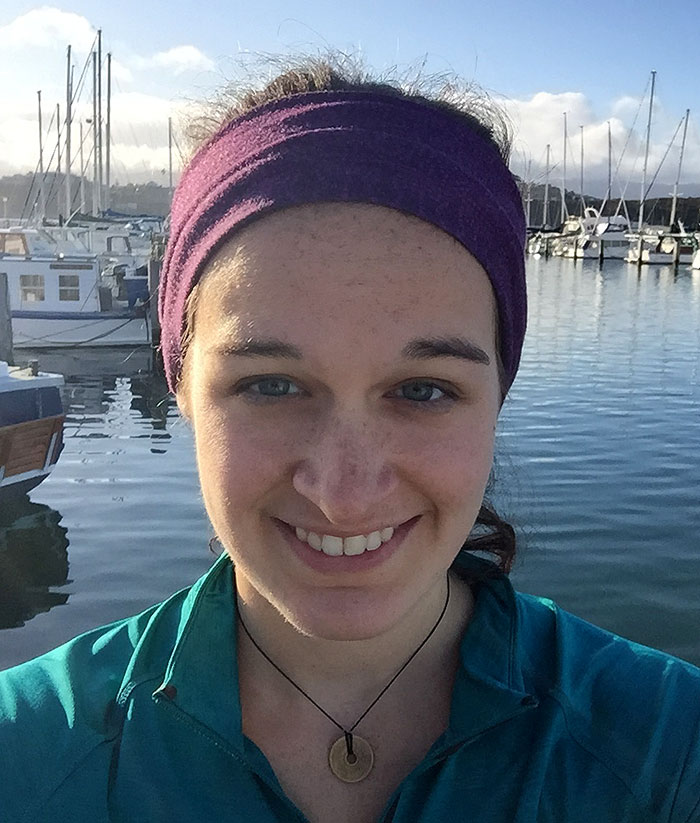 My most frequent route, named Kelson, was between Kelson Primary and home. This run became an old friend, and I knew exactly at what time I should be at on my run. The goal was to have consistent mile paces because it is a necessity when running a half marathon. My Kelson route allowed me to gauge the improvement of my pace.
In the middle of August I completed a 10K run. It was a practice run, but a great one to participate in. This local club run took place along Evans Bay in Wellington. It was to be my first 10K race, and my goal was to complete the run in 54 minutes. My end time was 54:20! I could not have been happier to be so close to my goal time.
The next few weeks before the half marathon I did not have as many runs. I became busy with planning at Kelson, with Professional Development events, plus the weather had taken a turn for the worse.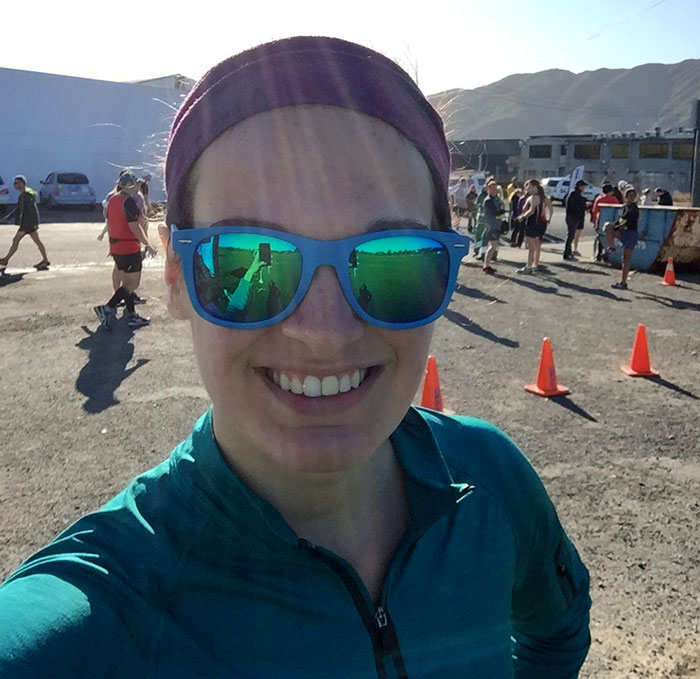 As I woke up the morning of Sunday, September 13, the thought of the half marathon ignited my nerves. I was dropped off at the start line. I took my last bathroom break, stretched my limbs, set-up my iPod, tightened my laces, hit play and waited…
…for…
…the…
…signal…
GO! After the deafening beep, my adrenaline is gone. It is just me and the other runners. The trail is familiar to me, and I found myself thinking back to my practice runs along the river.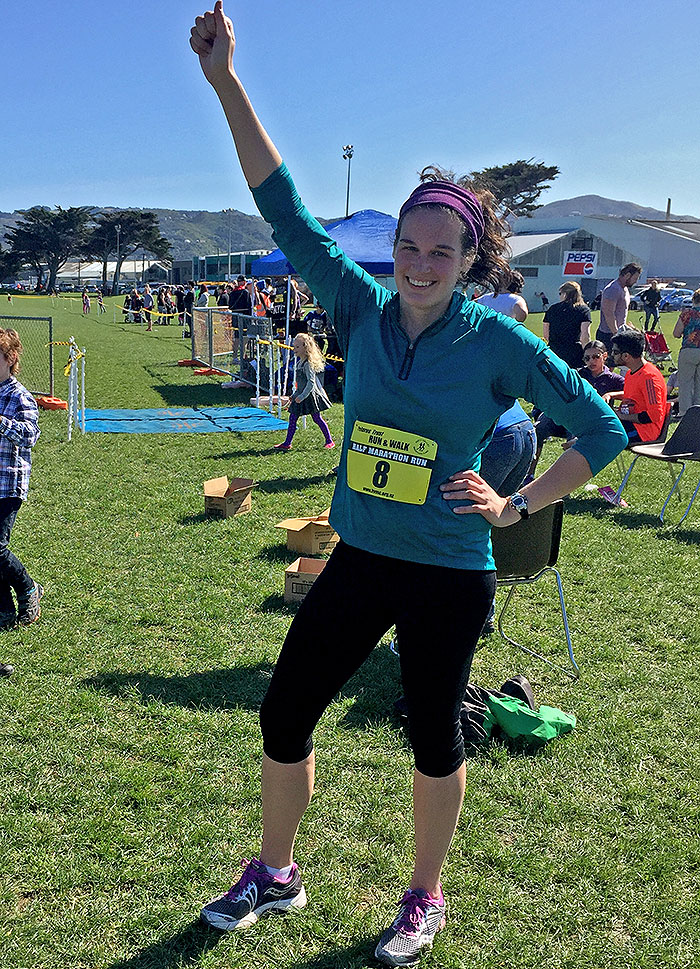 As I ran, I saw Isobel and Jane (my host family) cheering me on along the trail. The first 10 miles went like a charm – I had never felt stronger. With that said, the last 3 miles were the worst of my life. The only saving grace was that in those last 3 miles I was surprised by my neighbors, Fiona and Dave. They had come down to the river to cheer me on as well. I was moved by their kindness, and it carried me on until the end.
As I crossed the finish line 2 hours and 16 minutes later, Isobel and Jane were cheering me on. I successfully completed my first half marathon. As I look toward my return to the States, I need to start scheduling new runs!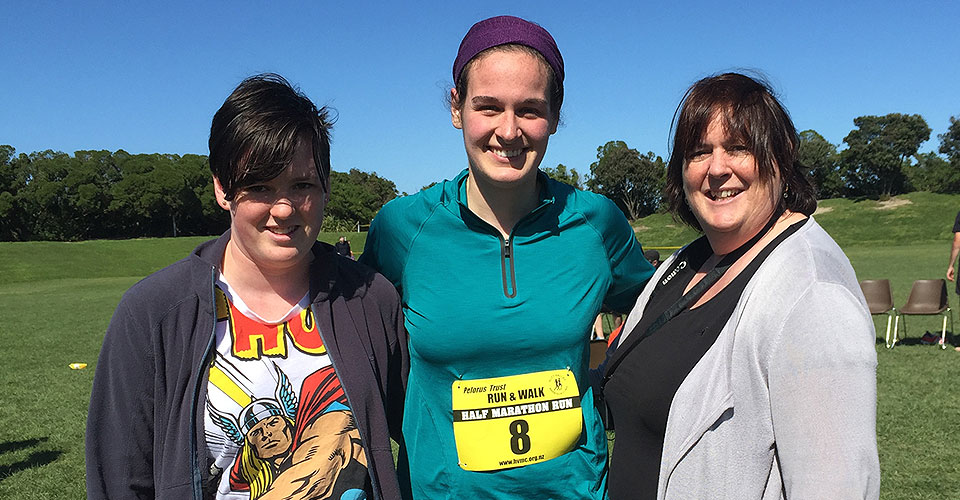 Cheers,
Cierra
Cierra Bartol-Byers, a senior elementary education major at the University of Wisconsin-Stevens Point, is blogging about her study abroad experience in Namibia and New Zealand.