Campus to Community: Marshfield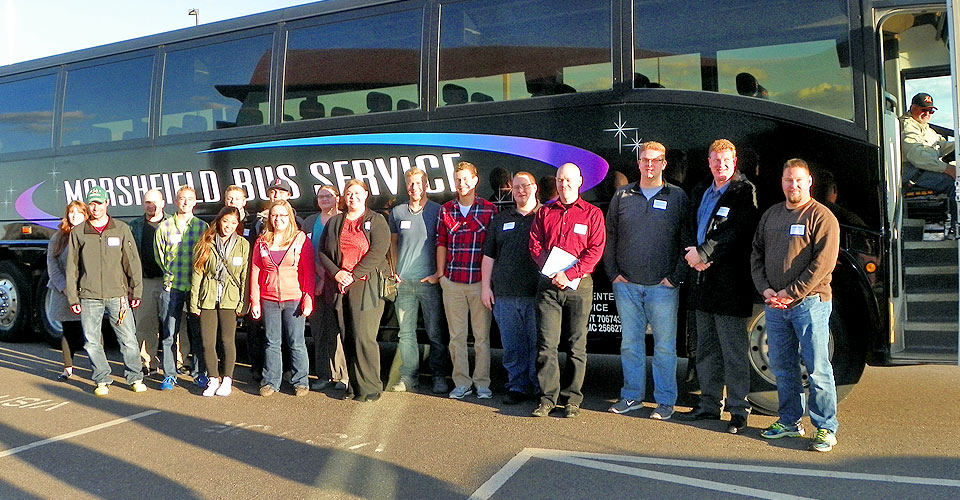 In a proactive effort to connect the resources of UW-Stevens Point to its regional communities, the university launched a new program. The Campus to Community program introduces UW-Stevens Point students and faculty to the communities in north central Wisconsin. [Photo Gallery]
Because our region requires a sustainable infusion of educated talent, it is incumbent to make every effort to promote the opportunities for employment and lifestyle that Marshfield, Stevens Point, Wausau and Wisconsin Rapids offer.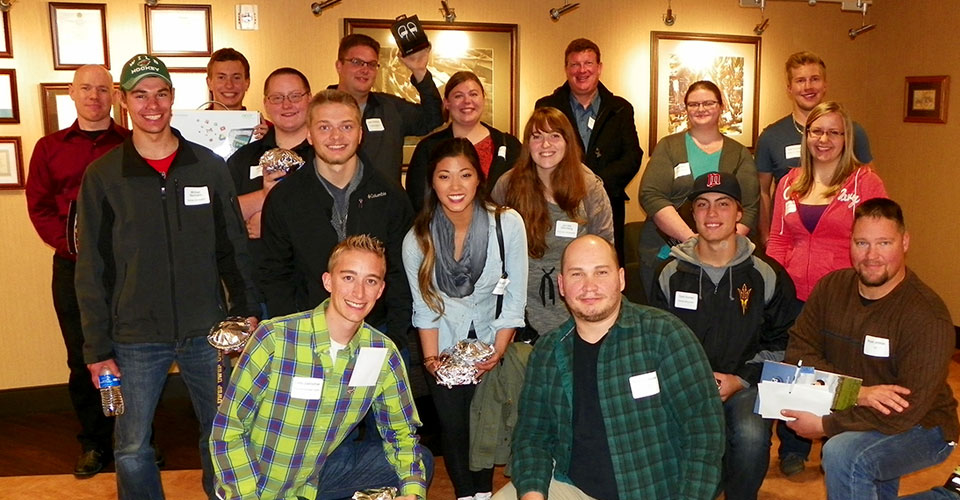 More than 20 students from various majors including business administration, computer information systems, biology, English, economics, pre-nursing, Web and digital media development, accounting, health science-health care administration, paper science and engineering, psychology and communication attended the first event of the series in Marshfield on Wednesday, Oct. 14. Students met with employers from major industries ranging from medical/labs to banking to agriculture. Hosts included Prevention Genetics (host site), Marshfield Food Safety, Grassland Dairy, Forward Financial and Marshfield Young Professionals. The event included a Marshfield community bus tour, a social/networking hour, plus prizes.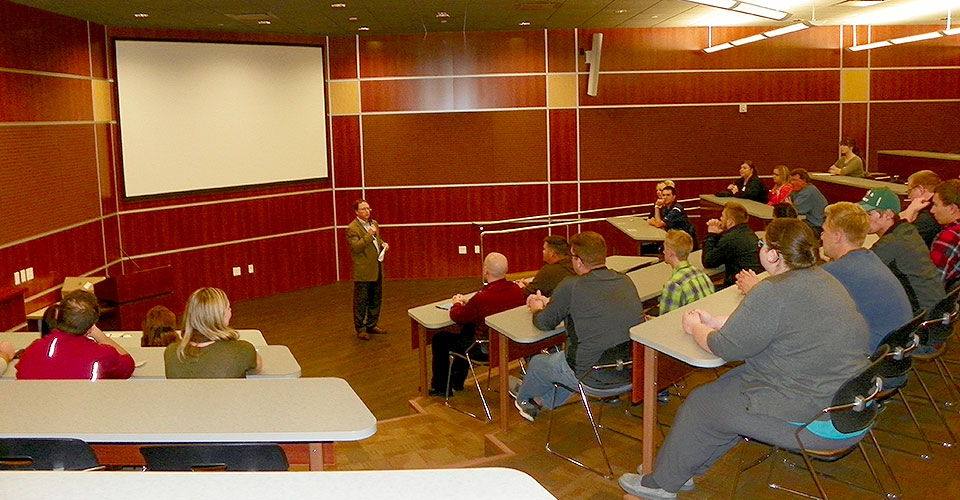 The next city to be featured will be Stevens Point in December. Registration coming soon! For more information about the Campus to Community program, contact Dave Eckmann, special assistant to the chancellor for economic development, at 715-346-3211 or deckmann@uwsp.edu.