Appetizers in a Snap for Game-Day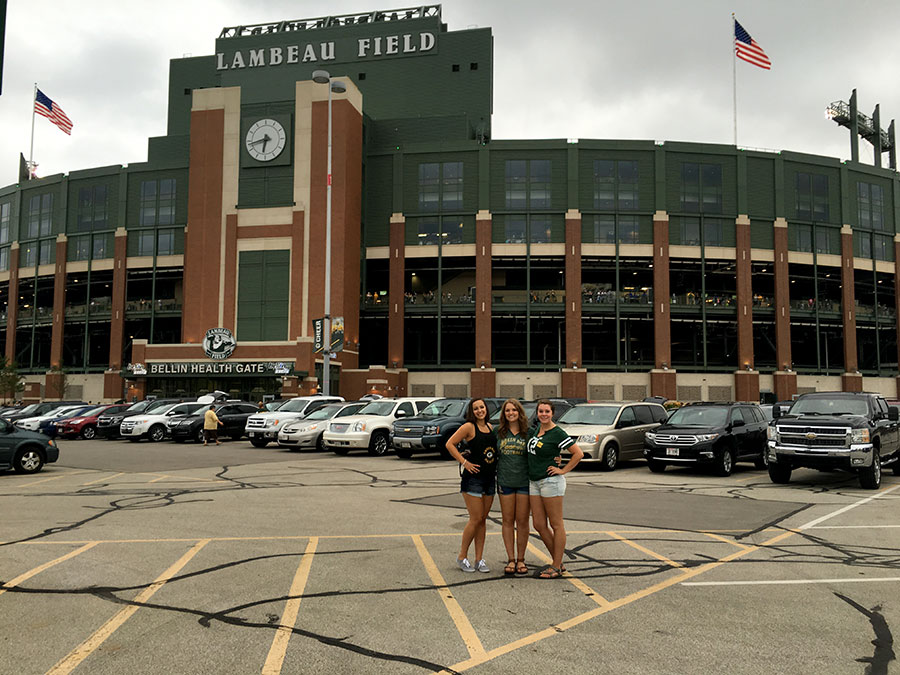 As much as we all don't want daily ice cream outings and sitting poolside to end, fall is coming and that can only mean one thing … are you ready for some football?
Since all us Wisconsinites are Packers fans of course, I wanted to kick your tailgate dishes and game-day parties off with a few inspirations. Dips are expected to win, but picking a dip that is low in fat and delicious to boot, can be rather difficult. Picking something sweet, yet low in calories, is a coin toss as well. These two recipes are fan approved … well household approved that is.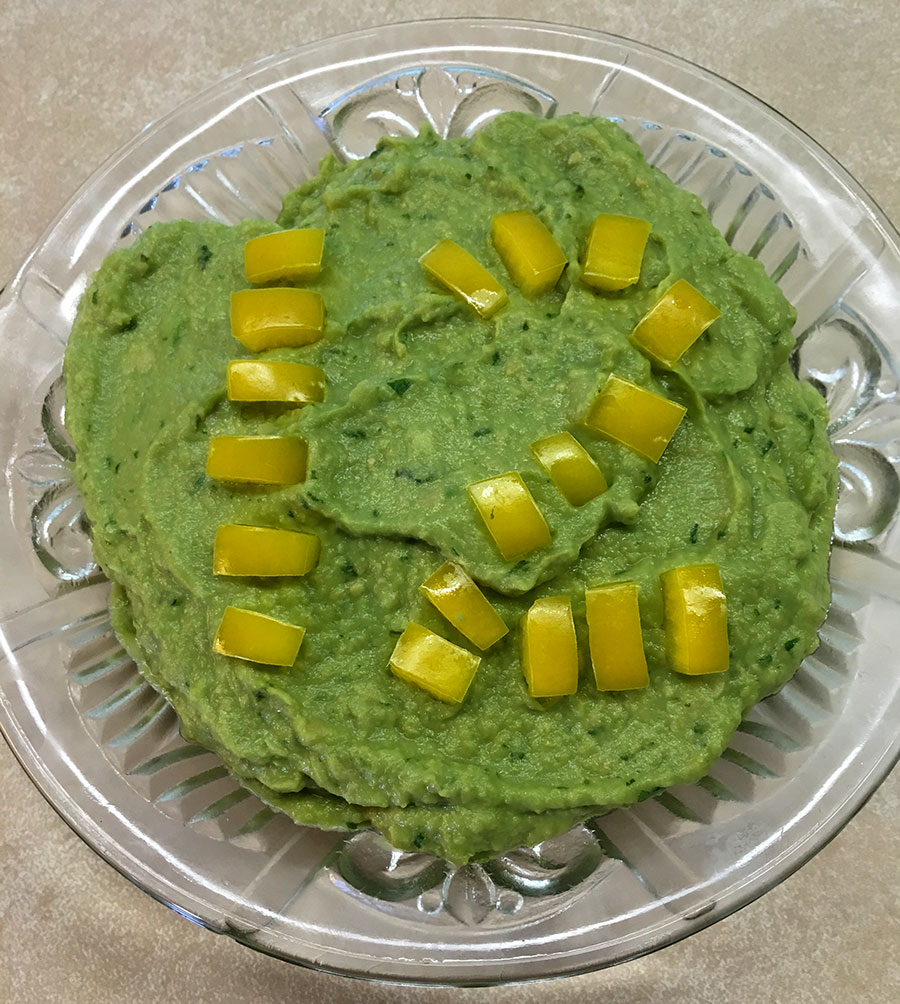 Avocado Hummus:
1 can of chickpeas (drained)
1 avocado
1/2 cup to 1 cup of cilantro
1 clove of minced garlic
1 tbsp of olive oil
1/4 tsp of salt
1/4 tsp of cumin
1/2 cup of water
1 small yellow bell pepper (optional)
Preparation: Mix together in a food processor or blender until smooth. Add more water if needed. Dice the yellow bell pepper and decorated the hummus with your favorite players jersey number.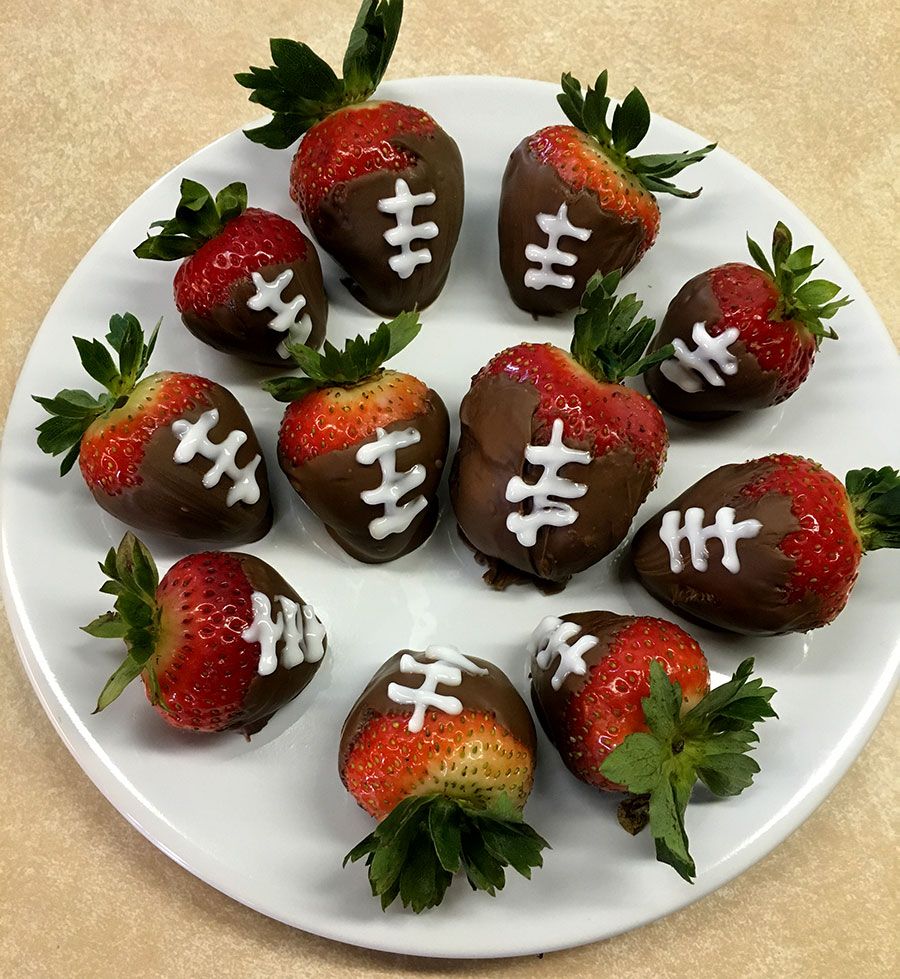 Football Dipped Strawberries:
Semi-Sweet or Dark Chocolate Chips
White Icing Pipe
Strawberries
Preparation: Melt the chips in the microwave using 10 seconds intervals to prevent burning. Stir until smooth. Dip the strawberries in the chocolate and place on wax paper. Refrigerate for 20 minutes then decorate with the white icing. Keep chilled until ready to serve.
If you are looking to stay light on your feet, instead of grilling beef burgers, challenge the grill with turkey, veggies or black bean burgers on whole wheat buns. Dress them up with all the veggies you need and stick with either mustard or an avocado paste. Other appetizers fit for game-day is a fresh or black bean salsa, green and gold fruit skewers (pineapple and green grapes for example) and quinoa salads. Pinterest is a great place to draft all these healthy new dishes. Hopefully I coached you through some new trick plays and ready to cheer our Pack on this season.
~Emily
Emily Tauschek '19 is a dietetics and Spanish double major at the University of Wisconsin-Stevens Point.