Baking Banana-gans
Well, we are off to quite the rainy and chilly start here at Point! Good news, fall is tumbling in and that means the hunters are polishing up those barrels and fall flavors are in flock!
I don't know about you guys, but the fall season transforms me into a baker! Good thing I had some bananas over ripen on me because these recipes are too good to be in hiding any longer.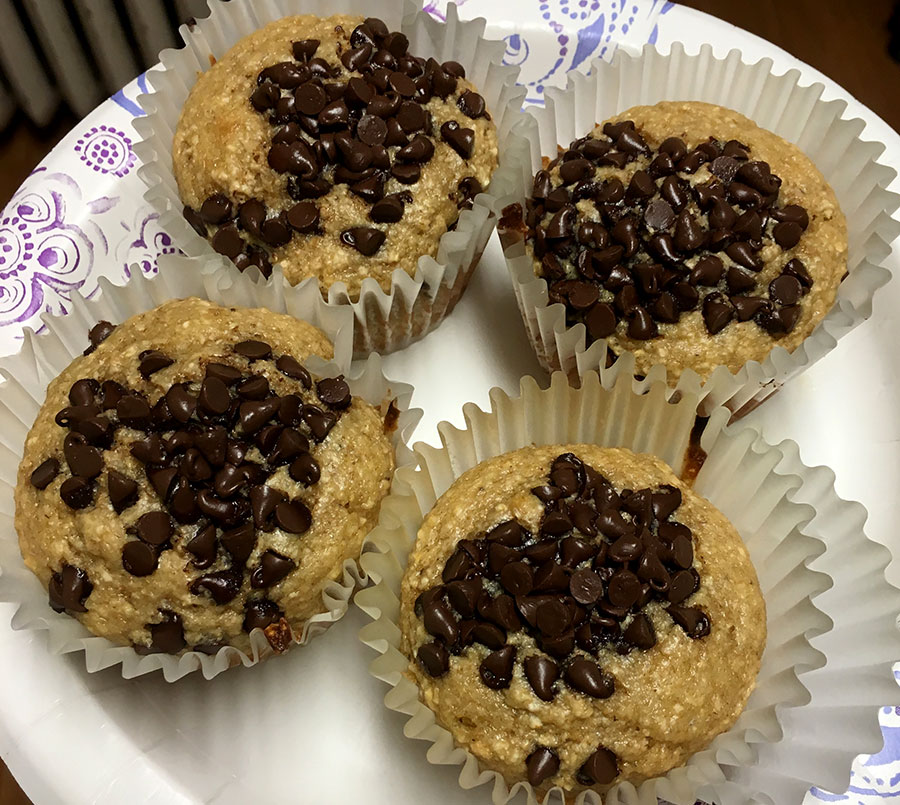 Banana Oat and Greek Yogurt Muffins
Yes that's right! This was my attempt at baking "light" and it was very successful!
Ingredients:
1 cup of plain Greek yogurt (I sometimes like to use vanilla, honey, or blueberry yogurt too)
2 overripe bananas
2 large eggs
2 1/2 cups of rolled oats
1/2 cup of whole wheat flour
1 1/2 tsp baking powder
1/2 tsp of baking soda
1/4 cup of brown sugar
1 cup of chocolate chips (semi-sweet or dark)
Preparation:
Preheat the oven to 400 degrees. Spray muffin tins then set aside. Combine all the ingredients together in a blender or food processor except for the chocolate chips and mix. Pour into tins and sprinkle chocolate chips on top. Bake for 15 minutes.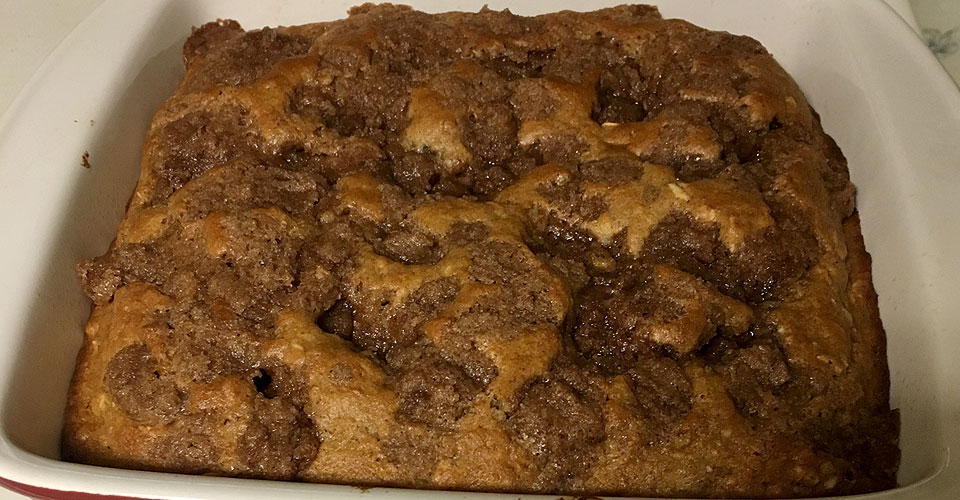 Cinnamon Crunch Banana Bread
Ingredients (Banana Bread):
3 overripe bananas
2 large eggs
1/3 cup of milk
1/4 cup of canola oil
1 1/2 cups of whole wheat flour
2 tsp baking powder
1/4 tsp baking soda
1 tsp salt
2/3 cup of sugar
3/4 cup of rolled oats
1/2 cup of walnuts or smashed almonds
Ingredients (Cinnamon Topping):
1/2 cup of sugar
2 tbsp of whole wheat flour
2 tbsp of softened butter
1 tsp cinnamon
Preparation:
Preheat the oven to 350 degrees. Spray a square cake pan then set aside. You will need 3 bowls: 1 for the wet ingredients, 1 for the dry ingredients, and 1 for the cinnamon topping. Once mixed, gradually pour the dry ingredients into the bowl holding the wet ingredients. Dump into cake pan and sprinkle cinnamon crunch on top. Bake for 40 minutes.
Of course, both of these goods are always tastier fresh from the oven and my roommates did too! Speaking of roommates shout out to Rachel for being my co-baker and helping me in the kitchen! We are an awesome team. Baking is such an easy way to bond with your roommate(s), plus it's fun! I live in a house with 12 people (and no, I am not crazy!), but we got 12 thumbs up so it's safe to say these would be a hit in your house too. Just be careful because now I'm convinced that the bananas in this house are going to "mysteriously" go black just so more banana shenanigans take place. How clever are they?!
Good luck and happy baking everybody!
~Emily
Emily Tauschek '19 is a dietetics and Spanish double major at the University of Wisconsin-Stevens Point.