And We're Back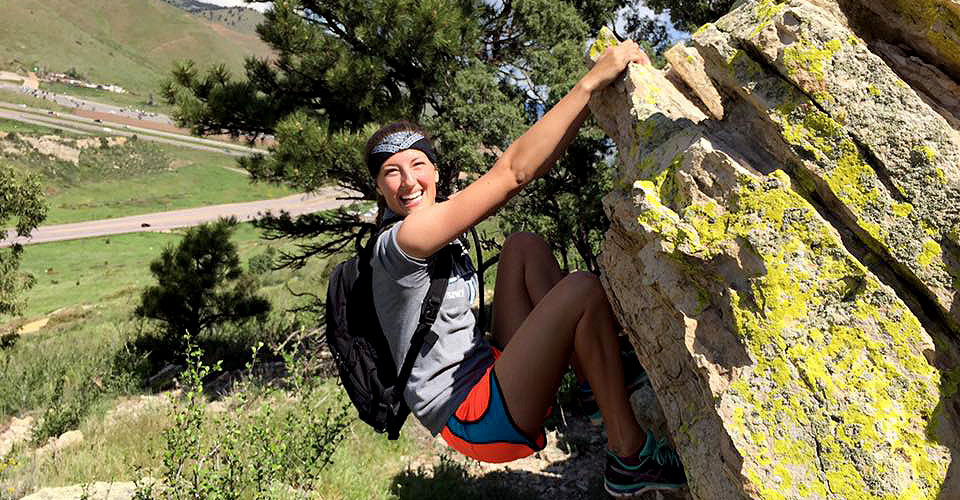 Hey Pointers!
First, I want to apologize for taking so long to catch you up on my summer!
Let's dive in:
Colorado was amazing and extremely tough. Hannah (the girl who I went to Australia with last winter) introduced me to this internship and we went together! Let me just remind you what I was up to: I had an internship with Save Our Youth; a Christian-based organization geared towards the mentorship of at-risk youth. Every morning, we drove through crazy traffic from Denver to Aurora. With no traffic the drive should take about 25 minutes, but it took us almost double that … every single day. Once we got to the site, which for us was a high school, we ate breakfast and then got to work.
The kids were signed up for classes to take during the summer that count for high school credit. They can use this opportunity to make up classes they failed, to stay on track, or even to get ahead. As interns, it was our job to help them with anything they may need in regards to academics or their personal life.
I connected really well with one of the kids. He was 14-years-old and was hanging by a very thin string with the school. He had been caught multiple times under the influence of marijuana but he has an amazing work ethic which is why the school had given him so many opportunities. One day, when we were on break during lunch, I caught him with some paraphernalia and had to report it. This was so hard for me. We had created such a bond and my reporting this situation, threw this relationship and all of his trust in me out of the window. I spent the next couple weeks trying to help him but he wouldn't give me the time of day. As time went on, he began to see that I was on his side and trying to do what was best for him, that I was not the "bad guy."
I was hired as the lead intern which meant that I was responsible for overseeing the interns at my site and making sure that the kiddos were staying on track. UW-Stevens Point ROTC actually helped me out a lot with this leadership position. Some of the interns were scared to speak their mind when the kids were doing something wrong, but ROTC gave me the confidence to speak up and make sure everyone was doing the right thing.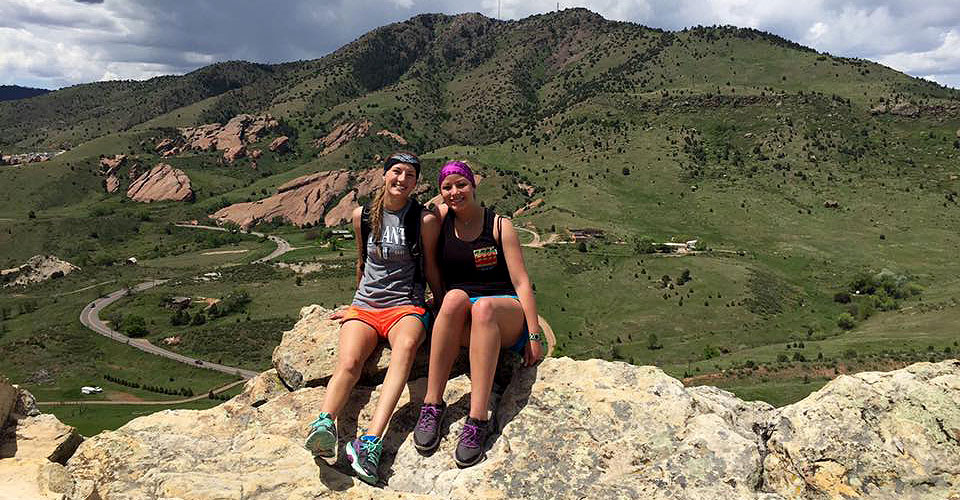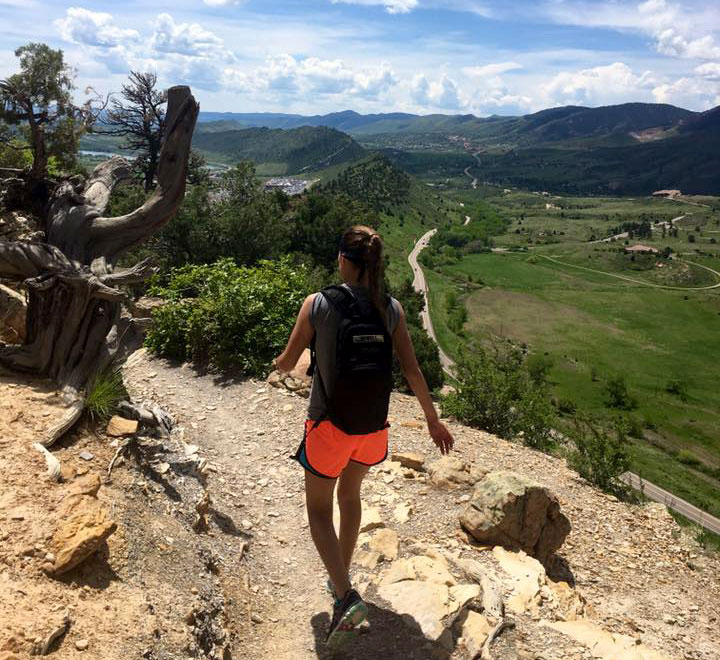 We were done working with the kids around 2 p.m. each day, so we had plenty of time to go hiking, shopping and exploring. We explored a few different hiking spots, one of them was Dinosaur Ridge. This place was interesting because it was a random mountain in the middle of a high way that had tours all about dinosaurs. Hannah and I planned on going for a six-mile hike and made a wrong turn along the way and ended up hiking 14 miles instead. But it's okay because we got to see some dino footprints!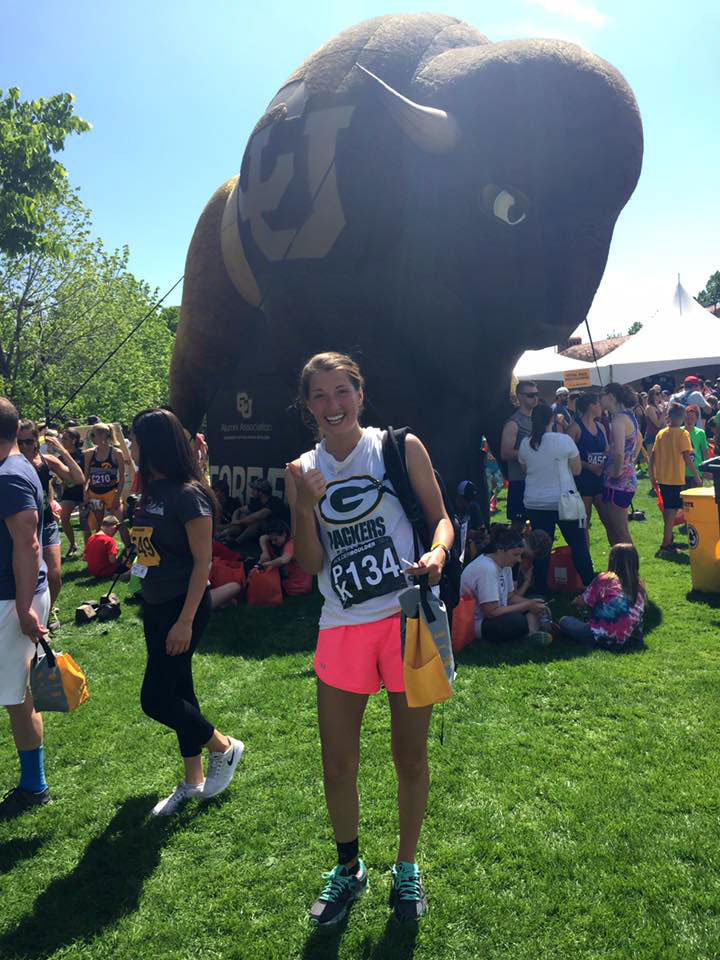 I ran a 10K in Boulder, Colorado. This was pretty fun; it was a beautiful day to run. But there were so many people, I couldn't even get up to my pace! We got to run trough the University of Colorado-Boulder's football stadium which was an awesome experience. The run offered a running bid where you could write the names of military personnel that you want to run in honor of which was a really nice touch.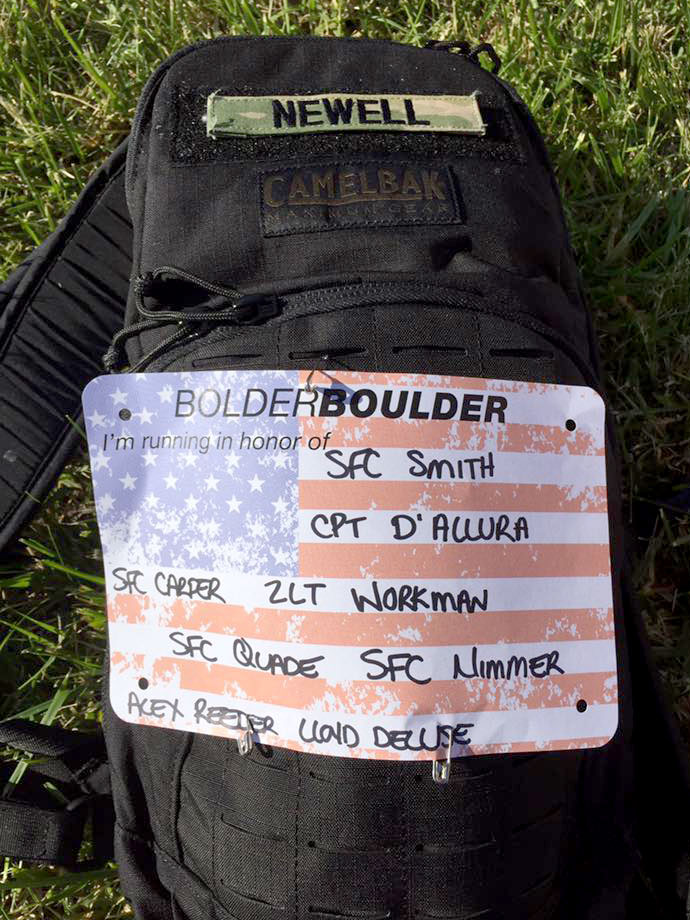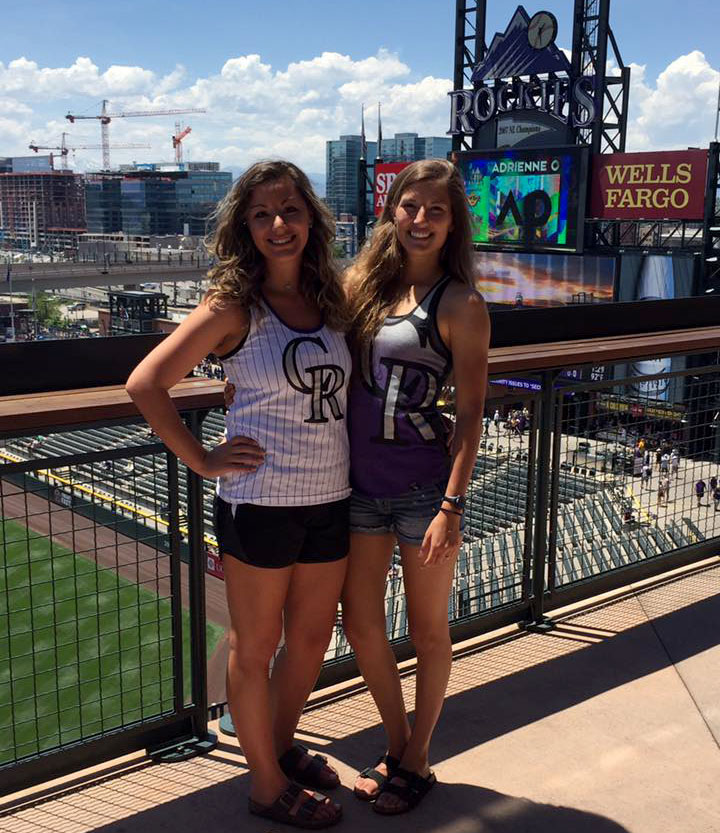 We went to a Colorado Rockies game, a tour of Coors Brewery, the premiere of Finding Dory, the Pride Festival and a Sublime with Rome concert.
I had two of my best friends from high school, Jena and Emmanuel, come visit me for a few days. It was so much fun! We drove to Boulder and went hiking at Chautauqua. Neither of them had ever been to Colorado, so it was an amazing experience for them.
Overall, Colorado was a blast and I was so lucky to have to opportunity to make a difference in some of these kids lives. I still talk to some of the kids that I worked with and help them out. It will be amazing to see where they end up in life and I hope to be a part of their path.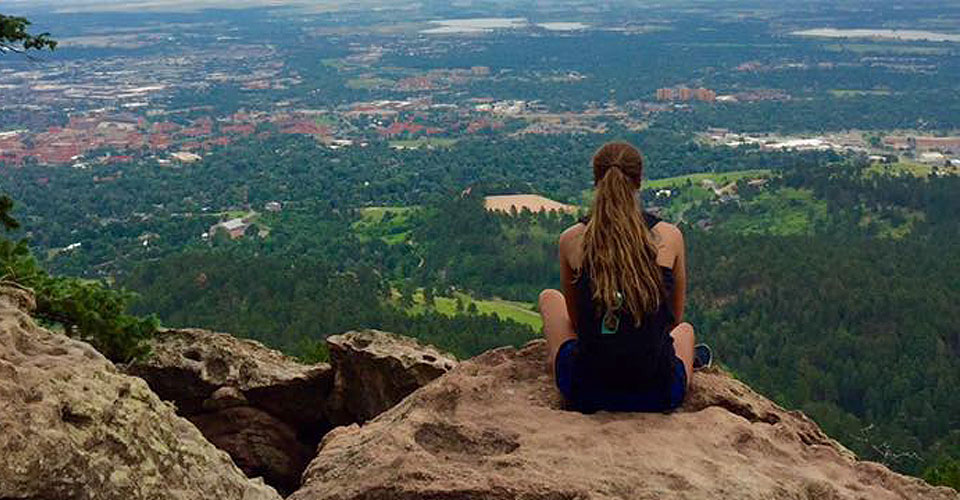 In order to avoid a super long post, I'll be posting about what CLC (Cadet Leadership Course) was all about in a separate post. Stay tuned!
Until next time! Pointers Lead the Way!
Cadet Newell
Rilee Newell is a cadet in the UW-Stevens Point ROTC program. She is majoring in sociology with an emphasis in deviance and social control with minors in military science and peace studies.