The Countdown is on!
Only 41 days until commissioning. 42 days until graduation. Can you believe it..?! I can't.
So far, spring semester has been a lot of fun actually. As Command Sergeant Major (CSM), I have a couple other seniors within the battalion who make my job a lot less stressful than it should be. CSM comes with a lot of responsibility and pressure to make sure everyone is doing what they need to be doing. I have the first sergeant and company commander to help me. I get assigned a task and then they are there to help me complete the task. I would be lost without them. This is yet another great example of why ROTC is just like a big family. We rely on each other to be successful; we count on each other just like real brothers and sisters would rely on each other.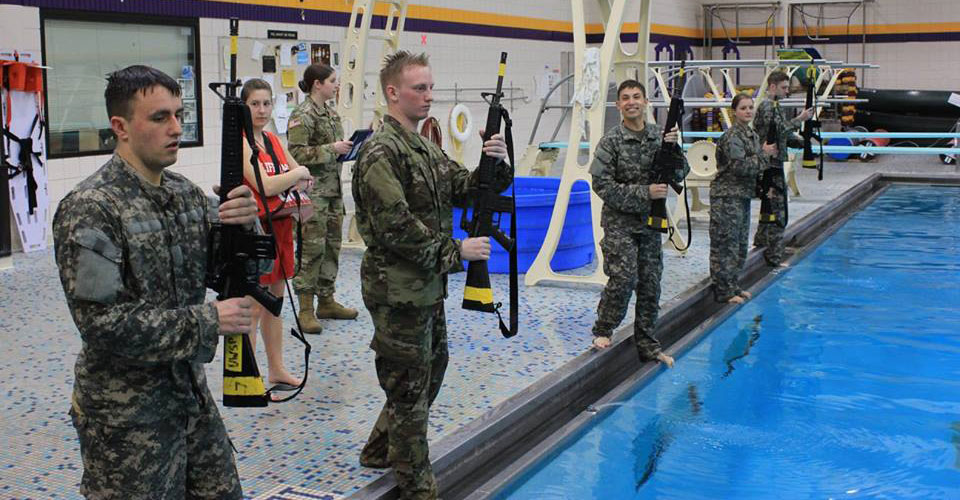 So, what's been going on in ROTC? We had our annual Combat Water Survival Test (CWST) where cadets and guests were required swim using side-stroke while holding a rifle above the water, tread water, and be able to enter the pool with a rifle (see photos). We also jumped off of the high dive for familiarization purposes. You might remember, last year we did different events during CWST, this is because there are two different types of CWST that we conduct. The first one is kind of like a pre-test that shows cadets what to expect and see where their skill level is at. We will hold a second CWST that has the more advanced events, like a post-test.
In February we held our Military Ball at the Stevens Point Country Club (see photos). In case you're not familiar with what Military Ball is, it's how we celebrate the accomplishments of cadets throughout the year. There are awards, a wonderful dinner, and social time with cadets and guests alike.
This is always a memorable event, especially for seniors. The seniors are announced to everyone present and have a cake dedicated to them and their branches. I was lucky enough to be selected to receive the Schumann-Heink Commander's Award and the Daughters of the American Revolution Award.
Following the amazing dinner, there are speeches and a dance. Cadets and guests are invited to have fun and dance the night away in order to create memories that last a lifetime.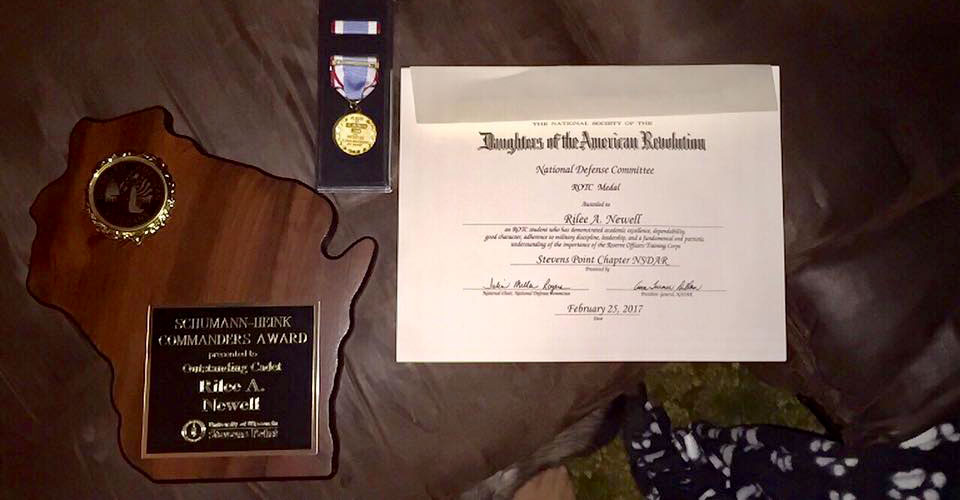 This Military Ball was a little bittersweet for me. This was my fourth, and final, Military Ball with ROTC. CDT Dombeck, CDT Irish and I have been with ROTC since our freshman year; we have attended all four Military Balls and been through all of the ups and downs that ROTC, college, and life has to offer. These two have been there for me when I had no one else. They have given me so much love and support during our four years together and I could not have been more blessed to have them by my side. I am so excited to see where life takes them and I look forward to staying in touch with them throughout their crazy journeys.
Next up, spring break. Usually college students use their spring break to go on vacation, sit on a beach, and forget about school for a little bit. For me, however, this spring break was a little different. I got all four wisdom teeth out … So, I spent my last spring break in recovery eating mashed potatoes for every meal. Yay … It was very relaxing though. I was able to catch up on my research project and spend time with family.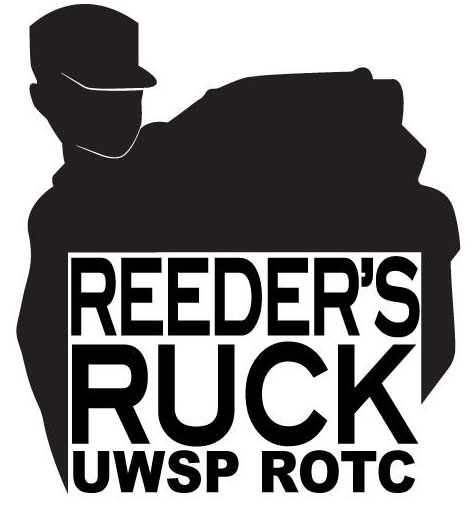 Now that spring break has come and gone, it's time to start focusing on Reeder's Ruck (April 29) and commissioning. Reeder's Ruck is dedicated to Alex Reeder, a senior psychology major at the University of Wisconsin-Stevens Point and a major part of the ROTC program as a third-year Pointer cadet preparing to serve his country as a leader in the U.S. Army. Alex joined the Pointer Battalion as a four-year scholarship winner and quickly rose to become the captain of the Pointers Ranger Challenge Team Captain. He distinguished himself with outstanding academic and physical achievement but will always be most remembered for his friendship and selfless desire to help others. Alex Reeder epitomized what it meant to be a UWSP Pointer cadet and a leader.
This memorial ruck march is in honor of who he was and the legacy he left behind for others to follow. The funds gathered from this event will go to support the memorial scholarship presented to a Pointer cadet annually who exemplify the same commitment to excellence displayed by Alex. We really hope to see you there! 
The next blog will be all about Reeder's Ruck, filled with plenty of pictures. Be sure to check it out!
Stay tuned for updates on graduation and commissioning as well!
Until next time! Pointers Lead the Way!
Cadet Newell
Rilee Newell is a cadet in the UW-Stevens Point ROTC program. She is majoring in sociology with an emphasis in deviance and social control with minors in military science and peace studies.