HPW Internship: Old Mill Center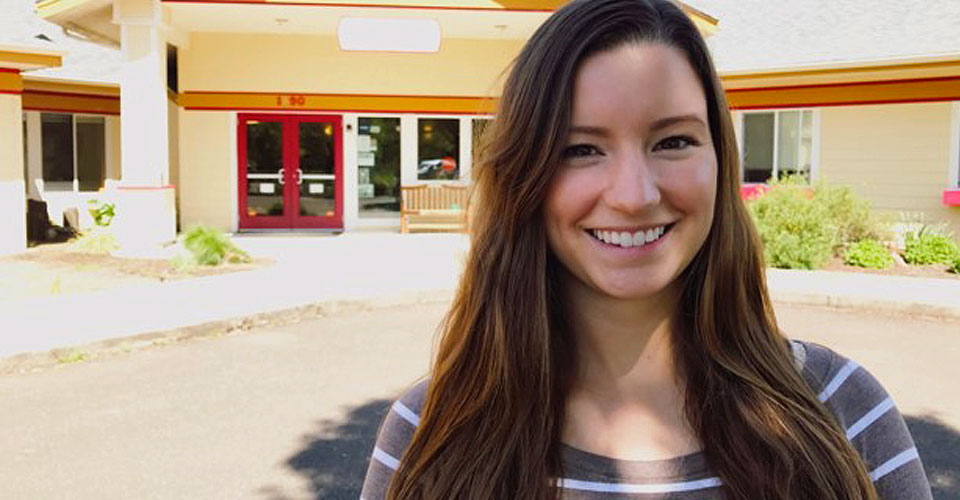 HPW Student Internship Experience – Ava Barr Spring 17′
Interning at the Old Mill Center (OMC) has introduced me to many new aspects of health and has inspired me to look more in-depth at the barriers many families face regarding health. The Old Mill Center began as an integrated classroom and has since added four departments: Healthy Families, Child, Teen, and Family Counseling, Intensive Treatment Services and a Relief Nursery. Each of these departments was developed based on community needs assessments. The OMC continues to use data about the community to meet the emerging needs of people
who are most vulnerable. As an intern, I have had the opportunity to learn about what goes into creating and funding programs. I have attended meetings with the OMC executive director to learn how a nonprofit is created and maintained. A huge part of keeping a nonprofit afloat is fundraising. I fundraise by putting together auction items and inputting item information into multiple databases to prepare and organize for the 2017 40 Years of Old Mill Magic Auction. Aside from learning about how a nonprofit operates, I'm learning about the programs OMC provides by observing and helping in the classroom, participating in home visits and interviewing OMC employees. My internship has allowed me the flexibility to decide which programs interest me the most and I have been able to research those topics. During this time I have been able to learn more about childhood development, trauma informed care, poverty and generational poverty, and the importance of early intervention. The picture below shows me at the Philomath Community Health and Safety Fair where I interacted with members of a rural area of Oregon about the services that OMC provides. This is one of many events where I have represented the OMC and spoken about the services they provide.
Objectives
Behavior:

Create a "Healthy and Nutritious Snacks" recipe book using foods available through WIC.
Lead a cooking class using a recipe from "Healthy and Nutritious Snacks" for parents and children.
Work with pre-school age children to choose vegetables for a garden as well as create a sustainable gardening program plan.

Promotion and Marketing:

Plan, promote, and table at the South Benton Health Fair.
Table at the Philomath's Health Fair.
Develop communication plans for Old Mill Center events.

Organizational Experience

Participate in home visits with families who have multiple stressors.
Participate in advocacy work with the early learning hub.
Attend monthly meetings in preparation for the annual auction.
Help with data collection and grant work.
Internship Supervisor
Cindy Bond
Program Manager – Prevention
1650 SW 45th St
Corvallis, OR 97333
cindy_bond@oldmillcenter.org
(541)757-8068
Hours
400 hours
Stipend
None
UW-Stevens Point Students Who Completed Internship
Ava Barr, Spring 2017 (pictured above)