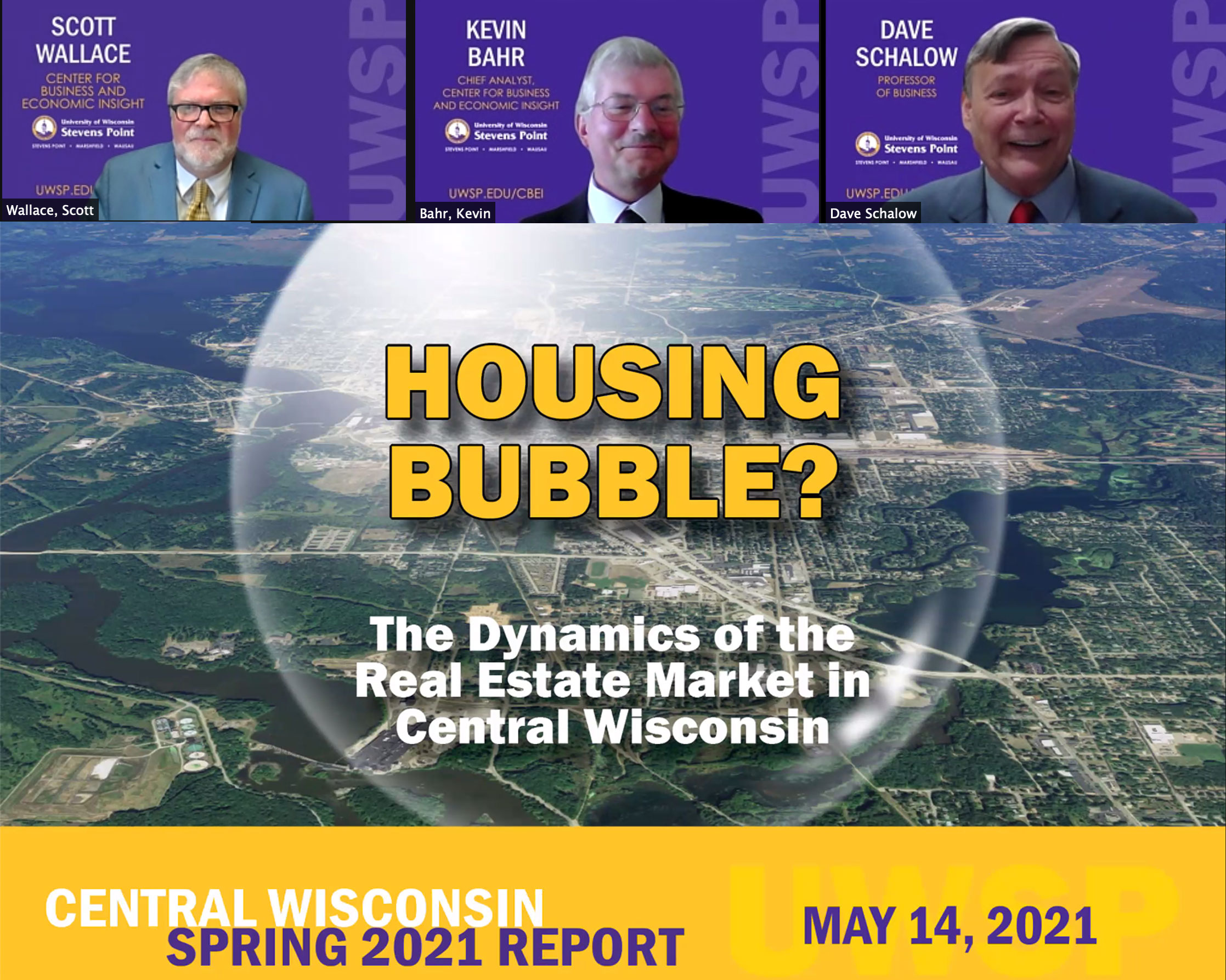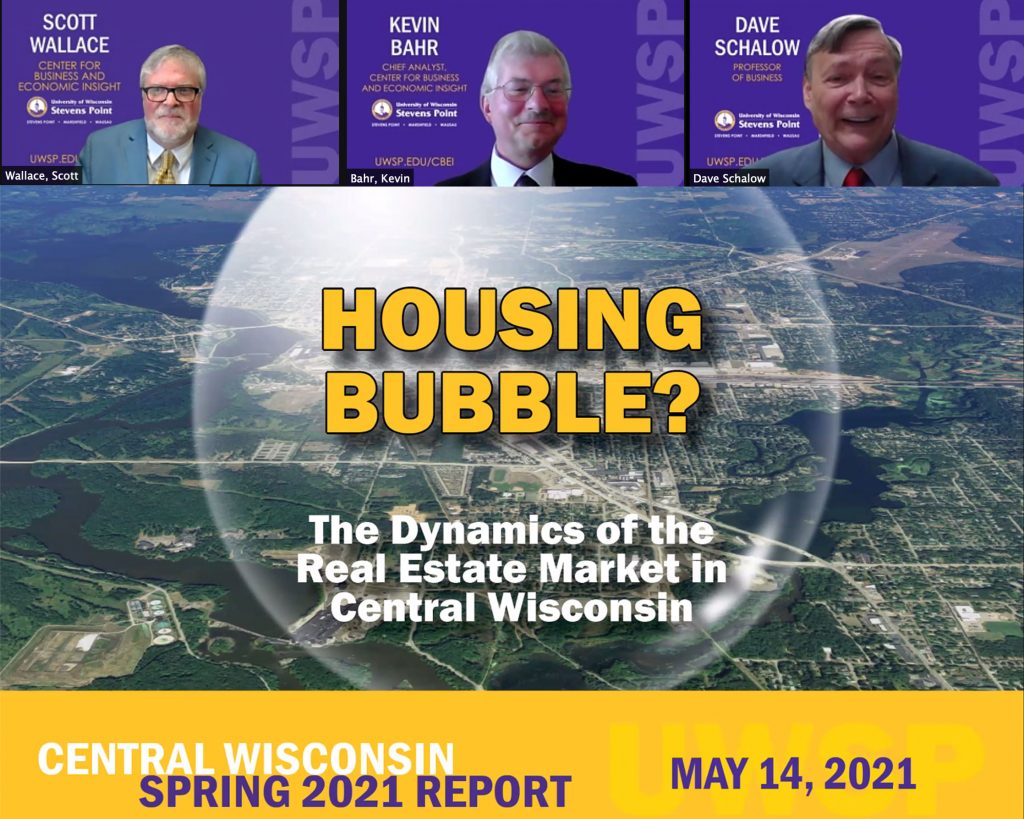 Looking to the Future
The Center for Business and Economic Insight staff is looking forward to getting back to normal and that means reviving our bi-annual face-to-face breakfast meetings and physical publications, starting this December!
As we look to the future, Chief Analyst Kevin Bahr provides needed context in The Economy–Where We've Been and Where We're Going. Here, Kevin describes the economic impact of the pandemic and the contours of the upcoming economic recovery as well as the long-term challenges posed by increasing deficits and debt.
Are you in the market for a new home? Are you thinking about selling your existing home? If so, you will want to pay close attention to our special report, Housing Bubble? The Dynamics of the Real Estate Market in Central Wisconsin by School of Business and Economics faculty member Dave Schalow. Dave analyzes the economic forces that propel our current real estate cycle and their impacts on home prices and availability at the national, regional, and local levels. Thanks go out to Natalie Aneskavich of Lakeland Real Estate for providing important local data from the Central Wisconsin Board of Realtors.
This issue's Insight Spotlight The Creative Economy: Life After the Pandemic features Greg Wright, executive director of CREATE Portage County, and Jason Davis, UWSP Professor of Economics, illustrating the importance of the "creative economy" as a driver of local economic development and how the pandemic has sparked new innovations that promise to fuel growth in our area.
CBEI Central Wisconsin Spring 2021 Report