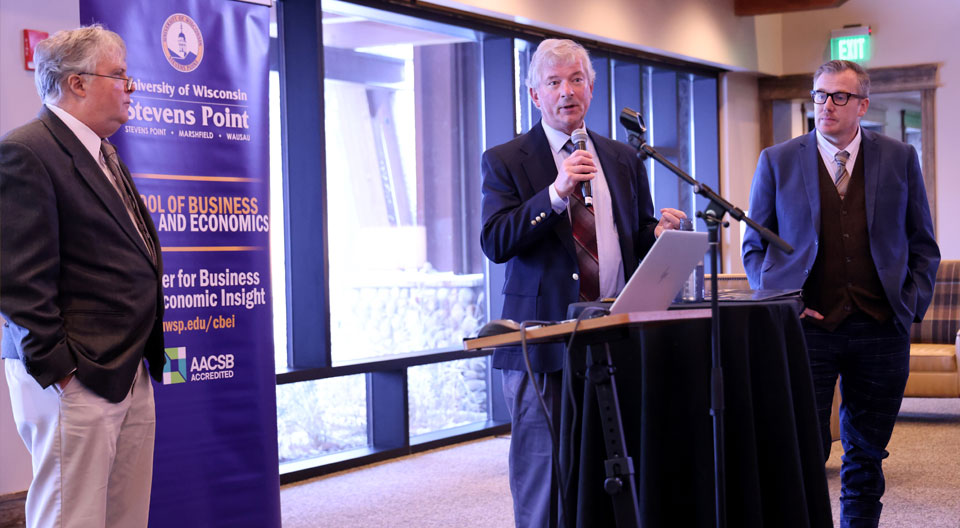 An Uncertain Year Ahead
As we bid adieu to 2022, our thoughts turn to the upcoming year. We at the CBEI hope that the contents of this publication can help shed light on some of the challenges and opportunities for the uncertain year ahead. [Presentation Photos]
In The U.S. Economy and Inflation in 2023, Chief Analyst Kevin Bahr describes the multiple domestic and global sources behind the stubborn increases in the inflation rate and the likely impacts of recent Federal Reserve interest rate hikes on the economy in 2023.
I am excited to announce the addition of new economic statistics to our Economic Indicators section of the report. These new economic measurements will provide a deeper understanding of inflationary and employment trends for the national economy. I want to thank Kyle Pulvermacher, our newest CBEI research assistant, for his creative contributions and help in co-authoring the report.
Over the past two terms, the Supreme Court has heard arguments and issued rulings in a series of controversial blockbuster cases. The current term, which began in October, is no different; however, the cases which generate the biggest buzz often drown out discussion on lesser known but equally important controversies. In The U.S. Supreme Court: Under the Radar, Professor of Business Law Caz McChrystal addresses several cases currently under review or about to be argued before the Supreme Court involving states' ability to regulate business, the due process rights of businesses, and the regulation of speech on the internet. These cases, that often fly under the radar of casual Court watchers could greatly affect the business climate in the United States and in North Central Wisconsin
This issue's Insight Spotlight column, Do More Together: Strategic Doing for Stronger Communities by student Adam Klawitter '23 and UWSP Professor Elizabeth Martin describe the critical role "strategic doing" can play in supporting community development initiatives.