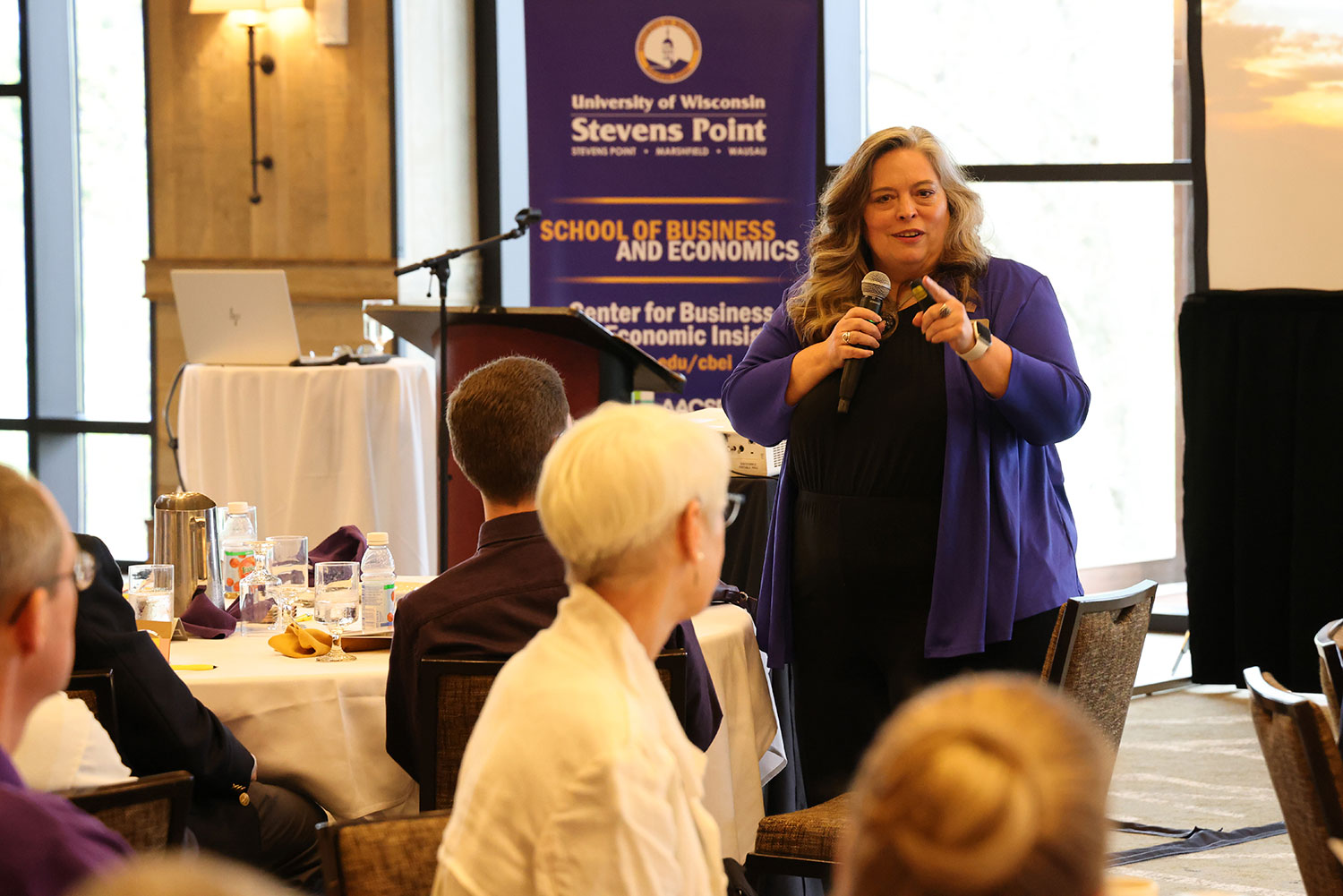 Is it Spring yet?
by Scott Wallace, Ph.D.
Director and Editor, Center for Business and Economic Insight; Professor of Economics
UW-Stevens Point School of Business and Economics
CBEI Central Wisconsin Spring 2023 Report
As I look out of the window on the last day of April, a wintry of mix of precipitation is falling over the Central Wisconsin countryside. This reminds me of a meme of a Wisconsinite mowing a snow-covered lawn. Hopefully by the time you read this, spring will have truly arrived and we can confidently stow away our snowblowers until October!
In Economic Update – Spring 2023, Chief Analyst Kevin Bahr draws upon a variety of economic data sources in creating a mosaic-like account of our current economic conditions. The economy is an enormously complex and constantly evolving system and Kevin tells a compelling story about its strengths and weaknesses.
Our Economic Indicators section of the report has a variety of timely national, state and local statistics covering labor markets, housing, prices, construction, area business confidence and more.
In this issue's special report, Remembering the Future: Every Leader Can Practice Foresight, Assistant Professor of Management Lyna Matesi shares her research about how to concretely engage others in your understanding of the best future. The stories you tell can activate those around you to first rehearse and then remember and enact the future you've envisioned.
This issue's Insight Spotlight column, A Brief Review of All the Fuss About AI, features Greg Koepel, associate lecturer of business, providing a compelling introduction to both the capabilities and challenges associated with artificial intelligence.
I am excited to announce a new column to our publication, Student Scholar Showcase. In this column, we will feature work from Sentry School of Business and Economics' best student researchers. For our inaugural edition, Kyle Pulvermacher, senior research assistant for CBEI, presents The Effect of Education on Income Inequality in Wisconsin which uses cross-sectional data from each of Wisconsin's 72 counties in exploring the effect of postsecondary education on income inequality. Kyle presented his research at the Research in the Rotunda event at the Wisconsin State Capitol on March 8.