Posts Under Academics Category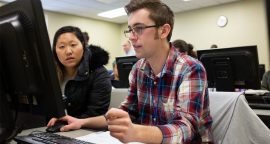 Getting taxes prepared can be, well, taxing. It can also be expensive, and a hardship for low-income families. Help can be found through the Volunteer Income Tax Assistance (VITA) program,…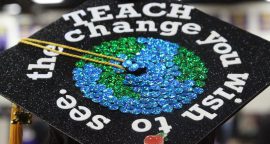 Ten alumni from the University of Wisconsin-Stevens Point are among 100 teachers named to the 2019 Herb Kohl Educational Foundation Fellowship program, chosen for their superior ability to inspire a…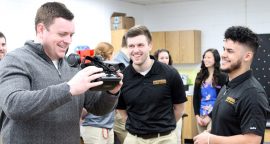 The UW-Stevens Point athletic training program welcomed Senator Patrick Testin to campus for a tour of our facilities and to learn more about research conducted as a part of the…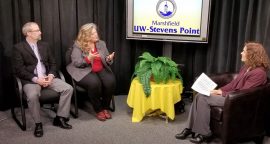 The University of Wisconsin-Stevens Point MBA program was the topic of discussion as School of Business and Economics faculty Kevin Neuman and Lyna Matesi appeared on the Marshfield Community Television…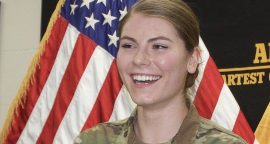 Hey Pointers! My name is Isabel Moritz, but you can call me Izzie! I'm a newly contracted cadet here at UW-Stevens Point and I will be taking over the blog….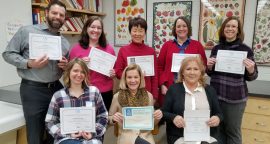 An increasing number of wellness practitioners are being asked to deliver training or coaching in the areas of resilience and thriving. To meet this need, eight faculty and staff members…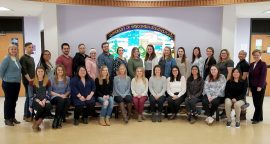 After an extensive interview process with health care organizations, 28 students in the clinical laboratory science (CLS) program at the University of Wisconsin-Stevens Point are set to be placed at…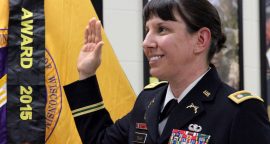 In front of a crowd of family, cadets and military and university colleagues, Assistant Professor of Military Science Wendy Tokach was promoted from major to lieutenant colonel on Friday, Jan….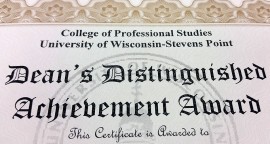 The grades for the 2018 fall semester are in and a total of 515 students had a GPA over 3.75, including 182 with a perfect 4.0, to earn dean's list…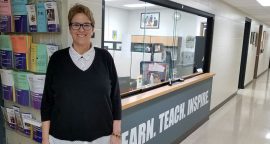 Assistant Professor Lynda D. Fernholz, Ph.D., has been named the associate dean of the College of Professional Studies and department chair of the School of Education, announced CPS Dean Marty…