Posts Under Academics Category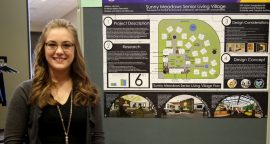 Providing a comfortable and meaningful living environment for seniors affected by Alzheimer's in a relaxed, home-like atmosphere is an important goal for many health care organizations. UW-Stevens Point senior interior…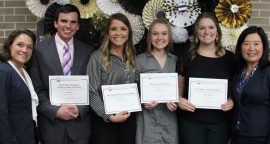 The UW-Stevens Point School of Health Promotion and Human Development presented nearly $15,000 in scholarships at its 2018 Awards Reception Thursday, April 19 in the College of Professional Studies Building….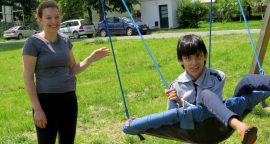 Demonstrating consistent determination to serve the greater good and those in need, Madyson Main helps UW-Stevens Point students access their education through the Disability and Assistive Technology Center. She also…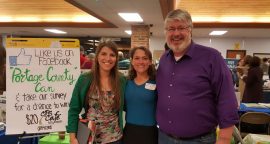 As a founding member and president of Portage County Can, Annie Wetter, Ph.D., guides the organization to improve the well-being of the community through development of partnerships that promote healthy…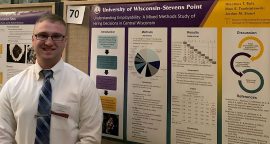 Central Wisconsin employers want the right fit for their organization and students are looking make themselves marketable in the workforce. UW-Stevens Point business administration senior Jordan Stuart presented his research…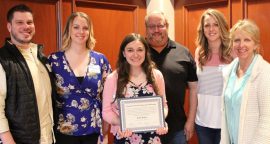 The UW-Stevens Point School of Communication Sciences and Disorders presented nearly $20,000 in scholarships at its 2018 Awards Reception Saturday, April 7 in the Dreyfus University Center Alumni Room. [Photo…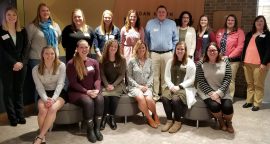 The UW-Stevens Point School of Health Care Professions handed out dean's awards and scholarships at its 2018 Awards Reception Friday, April 6 in the CPS Café. [Photo Gallery] Dean's Awards…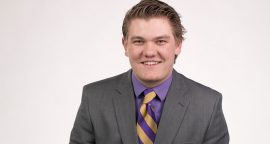 Mason Czaikowski grew up in Stevens Point and wants to stay in the community. Going to the local university made sense economically and gave him a learning experience at a…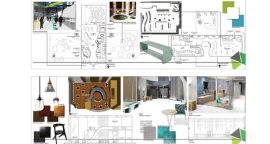 Creating a professional portfolio is one of the final aspects of the interior architecture (IA) program at UW-Stevens Point. The senior portfolio, which is completed just before graduation, prepares students…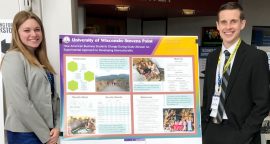 Two School of Business and Economics students from UW-Stevens Point presented at the Seventh Annual Minnesota Conference of Undergraduate Scholarly and Creative Activity in Rochester, Minnesota, on Friday, March 23….