Employee Wellness hosts Safety & Wellness Fair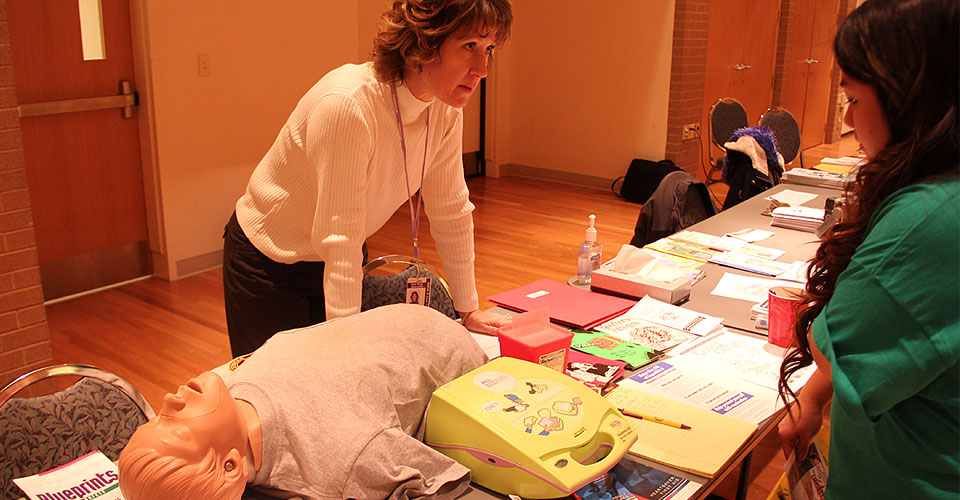 UW-Stevens Point employees and their families got health answers from professionals at the Safety & Wellness Fair on Wednesday, Nov. 16 in the Dreyfus University Center. Vendors from 35 companies provided information on bone density, physical therapy, work safety, sports medicine, ergonomics, lab safety, nutrition and occupational health.
The event is sponsored by UWSP Employee Wellness and UWSP Safety & Loss Control.