Collecting food through the Community Weight Race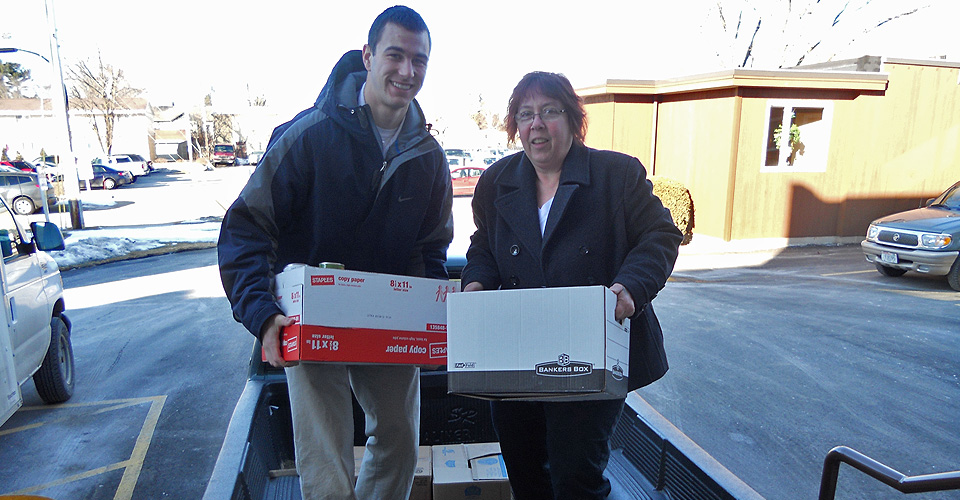 The School of Health Promotion & Human Development (HPHD) at UW-Stevens Point is an active partner of wellness in the community. One featured partnership with Ministry Health Care is the Community Weight Race, a program that not only encourages people to help lose weight and become healthier, but also helps those in the community who are less fortunate by donating non-perishable food items.
UWSP health promotion/wellness major Ben Stuckey, an intern with Ministry, is working on the Community Weight Race with Mary Bowman of Ministry Health Care. He recently helped organize a food drive in which Community Weight Race participants donated 220 pounds of non-perishable food items to the Mobile Food Pantry of Portage County. Throughout the year, there has been almost 400 pounds of non-perishable food items collected for various charities.