Brown designs new bell tower at historic firehouse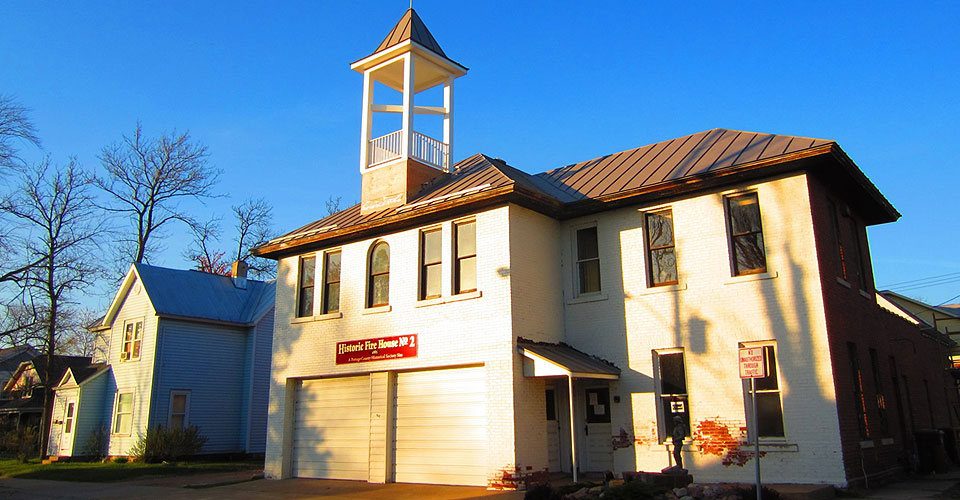 The Historic Fire Station No. 2 was topped off with a new bell tower, designed by Tom Brown, a senior lecturer  in the Division of Interior Architecture at UW-Stevens Point. Now a museum operated by the Portage County Historical Society, the fire station was built in 1885 and is the oldest municipal building in Stevens Point.
At some unknown time in the past, the original bell tower was removed from the station located at 1949 Strongs Ave. The Portage County Historical Society received a grant from the Seramur Family Foundation and the Daughters of the American Revolution (DAR) to restore the building.
Brown designed the new bell tower based on old photographs. The new tower was built by Stud Brothers Construction and hoisted into place by crane on April 11. It is 30 feet tall and weighs 3,000 pounds.