Marquart takes over as head of Interior Architecture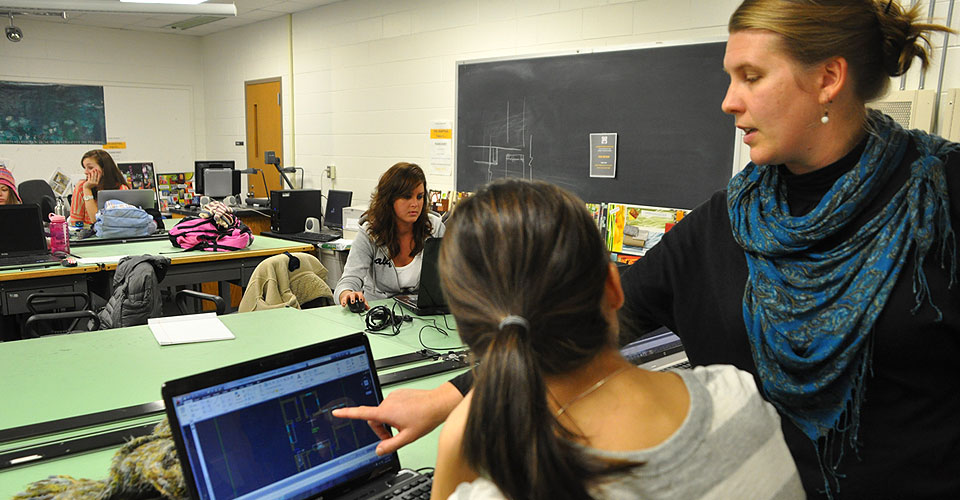 Katja Marquart was appointed as the associate dean and department head of the UW-Stevens Point Division of Interior Architecture, announced College of Professional Studies Dean Marty Loy. Marquart, an associate professor, has been at UWSP since 2005. She replaces Nisha Fernando, who is allocating her time to research.
"It is an honor to be able to serve the Division of Interior Architecture in this position," says Marquart. "We have an excellent program and I am excited to serve in this capacity as we build our future together and continue to grow."
Marquart earned her bachelor's degree in interior design and M.F.A. in design studies from UW-Madison. Through her research and creative work, Marquart explores the transformative character of built and natural environments. She is a Veriditas-trained Labyrinth Facilitator and currently serves as the publications chair and public relations chair for The Labyrinth Society.
Marquart's three-year appointment will begin this summer.