Bye Bye Brazil, Hello Memories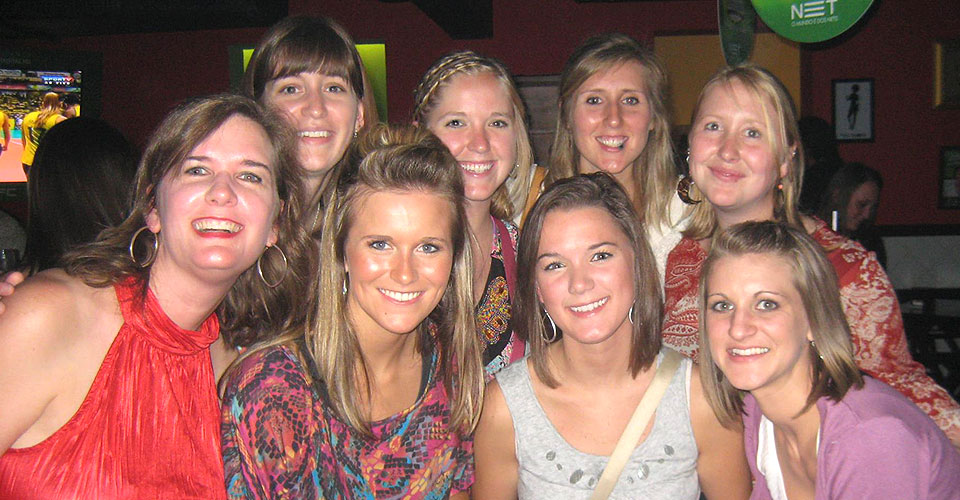 A group of 15 UW-Stevens Point speech-language pathology graduate students are on a 12-day trip to the Center for Cleft Lip and Palate Care (CAIF) in Curitiba, Brazil.
By Pam Terrell, Ph.D.
The perfect journey is circular…the joy of departure and the joy of return. ~Dino Basili
I am finally getting around to a final wrap-up blog posting. We arrived back in Brazil on Sunday, June 17 and started summer school on Monday, less than 24 hours later. Needless to say, we have all been in overdrive!
The last day in Brazil was spent learning more about orthodontia, prosthodontics, and of course, speech, language, and feeding diagnosis and treatment. Rita Tonicchi, Brazilian speech-language pathologist (SLP), gave the final lecture…saving the best for last. We learned about the language stimulation groups offered by the psychologist and speech therapist in collaboration. Rita talked about the importance of working closely with the pediatrician with feeding issues in infancy and working cooperatively with the plastic surgeon as the surgery timeline and type of surgical procedure are decided upon. Again, the team collaborative was emphasized and the importance of the SLP as a team member was underscored.
Following the last day at the clinic, we went back to the hotel, cleaned up, dressed up, and went to the samba club. The evening was spent listening to a live band, eating, and learning to samba dance. Some of the group learned more quickly than others, but everyone jumped in and gave it a try. The students were amazed by how well, how fast, and how long the Brazilians could dance.  Definitely a fun cultural experience!
As we left the club in the wee hours of the morning, some of the students remarked how it felt like the last day of summer camp. In many ways, they were right. Everyone had life-changing experiences, emotional highs, and each one was leaving new friends behind. There were goodbye hugs all around as we departed for the hotel. Everyone got to sleep in rather late on Saturday since our plane didn't leave until early afternoon.
Our flights were long, but uneventful. We spent the layover in São Paulo buying T-shirts and soccer jerseys and eating at Pizza Hut, since we had all been craving pizza. Once we arrived in Chicago we made it through immigration and customs quickly and with no incident. Miracle of miracles, everyone's luggage made it through at each of the four legs of the trip, there and back. The bus ride back to campus was very quiet with 16 tired travelers asleep almost the entire way. We were glad to be had and grateful for the experience. Muito obrigada (Many thanks!!) to the Brazilian team at CAIF for sharing their knowledge, experience, and overwhelming hospitality with us.