Networking: Speed-Dating Style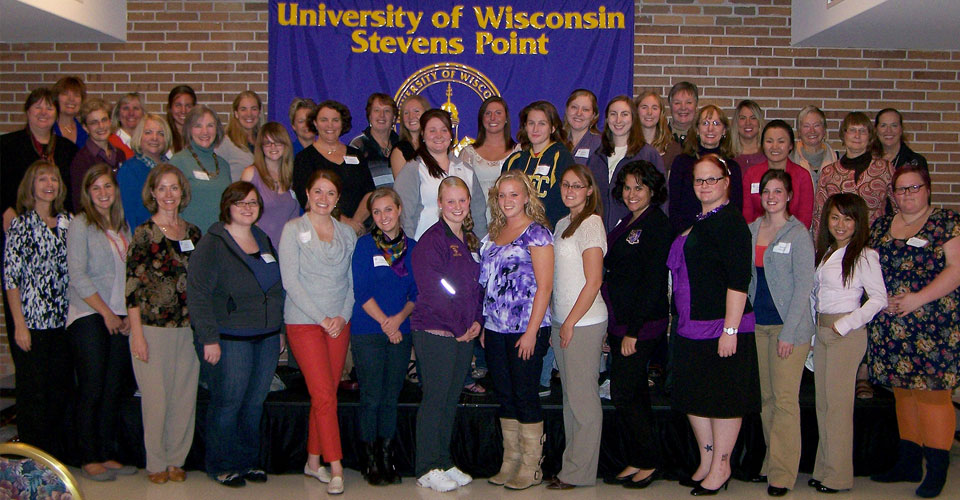 Two of our student bloggers attended the Reaching Across Generations (RXG) mentoring program at UW-Stevens Point. Let's hear what happened at one of their networking events…
By Song:
Speed dating has been crossed off my bucket list. Ok, so it wasn't really speed dating but it was what I imagined a speed dating session would be like.
Last spring, I had applied to be part of a Reaching Across Generations (RXG), a women mentoring program consisting of professionals mentoring college seniors. Applications were due in spring but the Match Making Event didn't take place until recently. Like every first date, I put on my best wear, business style of course, and went to meet my potential mentor.
It was great to see the large number of students looking for the opportunity to grow personally and professionally. Even better was seeing all the professional women willing to take time out of their schedules to help us grow.
Though there were many of us, the "speed dating" portion went quickly. Mentors were seated across mentees and given one minute to meet each other. Getting to know someone in one minute is not an easy task. But the hardest part of the night was ranking our top five choices.
All these women are well-accomplished and having any of them as a mentor is a great benefit. Understanding that may have been why I was paired with a mentor that was not able to attend the Match-Making Event. Though I have not met my mentor yet, I am appreciative of the commitment my mentor has made to help me become a stronger individual. And besides, that just means another first date.
-Song
Song Xiong is a senior at the University of Wisconsin-Stevens Point majoring in dietetics and communication.
========
By Brittany:
What do you get when you throw over 40 women of a wide variety of ages into the same room for a networking event? A loud room full of chaos and excitement. At least, this is what I experienced at our recent meeting for the Reaching Across Generations (RXG) women's mentorship program. Yet, I don't believe it could actually be called a meeting…it instead resembled speed dating in its most genuine form.
While I have never been to a speed dating event before, I can only imagine that it is set up in a similar fashion. Mentors (or professional women who currently hold reputable positions within our community) were placed in a long row of chairs facing the mentees (UWSP students who had applied for this mentorship program). After taking our seats, the pairs of mentors and mentees were given just one minute to introduce themselves while also getting a feel for the other person's personality and background. What would you say if you only had 30 seconds to introduce yourself? I guess this is why our business professors always emphasized the importance of having an "elevator speech" prepared … you never know when you might need it. (An elevator speech is a short summary used to quickly and simply sell yourself as if in an elevator as you await the arrival of your destination.) Still, we were all up for the challenge, and the time seemed to fly by as the mentees and mentors met.
It was neat to see how some pairs connected right away. By the end of the night, we were to choose our top five mentors (those we connected with the best). Needless to say, we had nothing to worry about as each of the women that I met were outstanding professionals that I could surely learn from.
Thankfully, I was paired with my top choice, Lori Dehlinger who is the executive director of the Portage County Business Council. We have been in contact recently, and I look forward to having a lunch meeting with her in mid-November. We will meet about once each month and grow our personal relationship, while also becoming a resource for each other.  I anticipate that my relationship with Ms. Dehlinger will continue to blossom throughout our series of meetings, and I cannot wait to see what the future holds for us!
-Brittany
Brittany Melby is a senior at the University of Wisconsin-Stevens Point majoring in business administration and interior architecture.