Foodie Adventures in London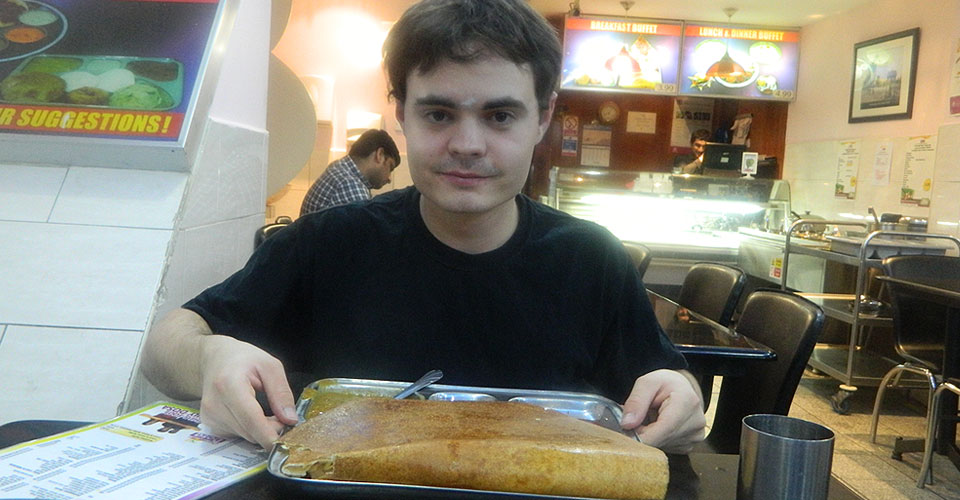 It is hard to come to a city as diverse and multicultural like London and not notice that each different community has brought a taste of their own country to London. To do justice to my time here, I decided to go on some foodie ventures and see what different cuisines the world had to offer in this one remarkable city. I armed myself with only two things: some willing friends and an open mind!
Indian Food:
I quickly realized that there was no such thing as standard 'Indian food.' India is a vast and diverse country, each region having its own unique cuisine. I was lucky enough to experience the cuisine of the North of India known as Punjabi cuisine, and that of the South of India. For the Punjabi food, I went to a very popular restaurant called Tayyabs with my friend Rhea. Rhea's ancestry comes from India, which gives her personal experience of the culture and traditions of North India. She is also very knowledgably about the types of food in this area, so she was able to provide me with a somewhat comprehensive understanding of North Indian food and the names. At Tayyabs, I tasted different meats marinated in a mixture of Indian spices and yoghurt and baked in an Indian oven known as a 'Tandoor.' I really enjoyed the different spices because I love variety and this did experience did justice. I also tried some curry and lentils, and had flattened Indian bread known as 'Naan' to accompany it. Lentil is a type of plant that is popular in India, which this plant is grown for its lens-shaped seeds. To set off the spice, I drunk 'mango lassi' – a delicious mango smoothie! After experiencing my first mango lassi, I could not go another day without having one. The whole experience was delicious, enriching and something I would definitely recommend!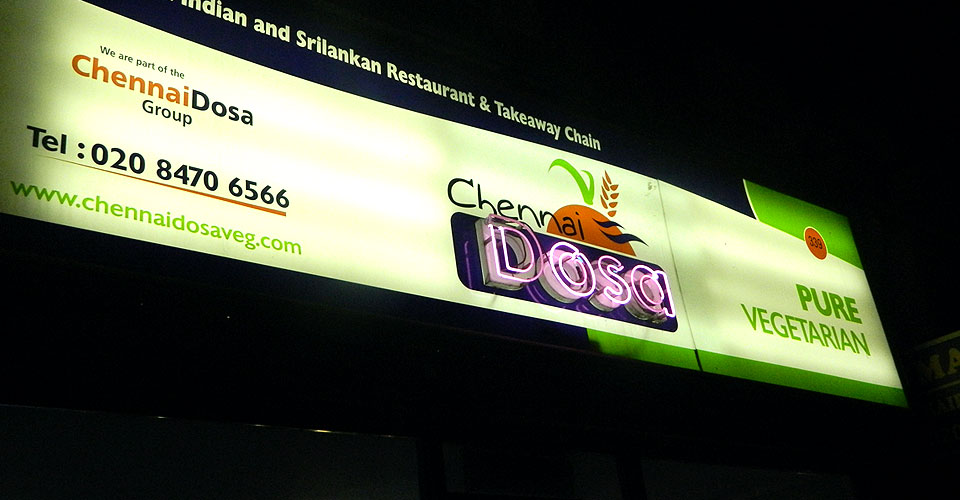 South Indian cuisine is perhaps a little less well known. I was fortunate to go with my friend Ganesh to get a hands on taste of the South Indian cuisines. We went to East Ham station, which is a South Indian neighborhood. When walking around the neighborhood I felt like I was in India. On the streets, I was the only white person to all the Indians and virtually all the stores where Indian in design and appearance. I knew I was a minority, but to me it just made the experience all the better. Rice plays a heavy part in the diet of the South Indians. I had rice pancakes called 'Dosa' with a potato filling. The Dosa I ate was really good and it's a common dish amongst the South Indian culture. I also decided to splurge and bought a variety of Indian sweets. I did not realize how sweet they were and that one (instead of ten) would have sufficed!
Italian Food: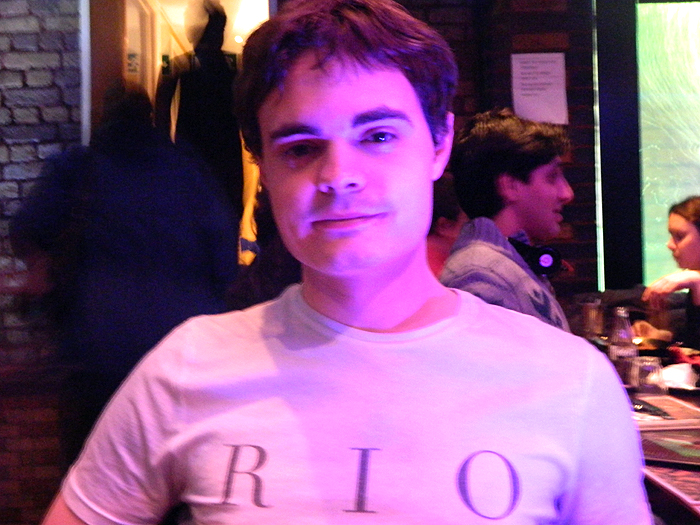 Personally, I love pizza and pasta, so I was very anxious and excited to get a taste of authentic Italian food. My foodie ventures took me to a restaurant called 'Vapianos.' The interesting thing about this place was the fascinating and entertaining art of live-cooking! In the corner of the restaurant was a man making fresh pasta, which the cooks then used to make the pasta of one's choice. My friend Rhea chose a creamy pesto sauce with prawns and I choose a Hawaiian style pizza! Well, her and I had a voice on these selections because we wanted to get a taste of both. Vipianos was definitely a unique experience and a wonderful one to say the least!
Asian Food:
My friend Rhea loves Asian food and wanted me to try it all, but because of the lack of time, she chose a restaurant that served up a fusion of Asian food. So in one hour I basically took a culinary tour of Asia! I started with dumplings commonly eaten in the Guangzhou region of China; I then tried the famous Thai red curry with steamed jasmine rice, and finished with flat noodles from Japan with vegetables and shredded coconut! To accompany I had an interesting tea. I was served a glass with a closed flower, and on addition of hot water, the flower blossomed and produced a fragrant tea! My friend also shown me how to use chop-sticks, and now I'm officially a pro! This was a fascinating and a very tasteful experience, which I look forward to trying something similar when I visit Thailand this upcoming winter.
Lebanese Food: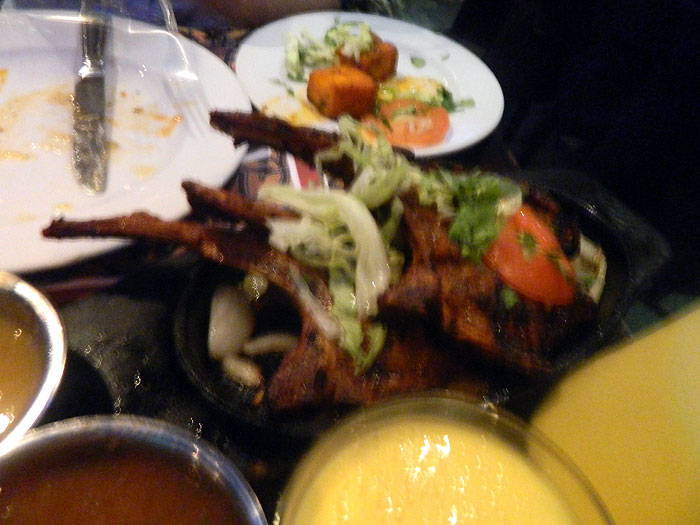 The Middle East seems like a whole new world, but I experienced a taste of it in London! Not far from where I live is a long road called Edgware Road which is lined with Arab restaurants and shops. I tried Arab Street food called a 'Shawarma.' Shawarma is a sandwich-like wrap that had lamb in it. I have never tried lamb, but I really liked it. Next my friend and I went to a Lebanese restaurant called Sannin. There I was introduced to the concept of a 'mezze.' This consists of a variety of small dishes which one fills into a pitta bread. The flavor is in the way these different dishes come together – Hummus, Tabouleh (a Lebanese salad), Batata Harra (fried spicy potatoes), Baba Ganoush (an eggplant puree) and of course, the famous Falafel! I must admit, when I first took a bite, I was unsure if I liked it. However I realized that I had put too much of the salad, and on oversight, I found the filled pita delicious. I remember telling my friend how I could see myself eating that while watching the Green Bay Packers play football.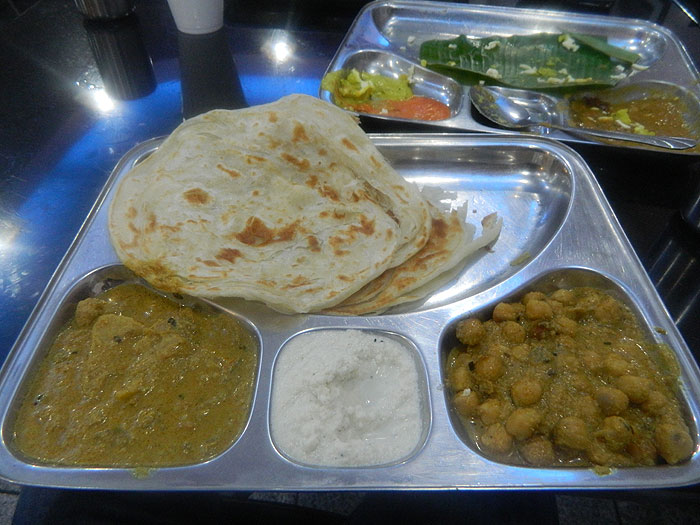 The Arab restaurants also provide pipes called 'Shisha pipes' where one can smoke different flavors of the shisha! This was a great experience as my friend and I smoked watermelon and mint flavored shisha! I also met two young adults – one from Afghanistan and the other from Palestine. The one guy from Afghanistan complimented us by saying that my friend and I looked good together. This was the first time that I met a person from Afghanistan, which unfortunately the memories of 9/11 surfaced up to my mind. However, I did not judge him; I just looked at him as a new person, who probably has a really interesting story to share. Afghanistan and Palestine are two countries which are featured in the news daily, and it was so refreshing to meet people my age from these countries, and talk about travelling and studies! Despite the cold of London that night, good conversation with my friend, the hustle of the city, and the chilling and freezing walk with my friend back to the International Student House made this experience a memorable one!
To sum it all up, I had a wonderful time from the fortunate opportunity to try Indian, Italian, Asian and Lebanese cuisines. I was also lucky to have friends, who are knowledge about the different cuisines to be able to give me an interesting and insightful taste in these wonderful foods.