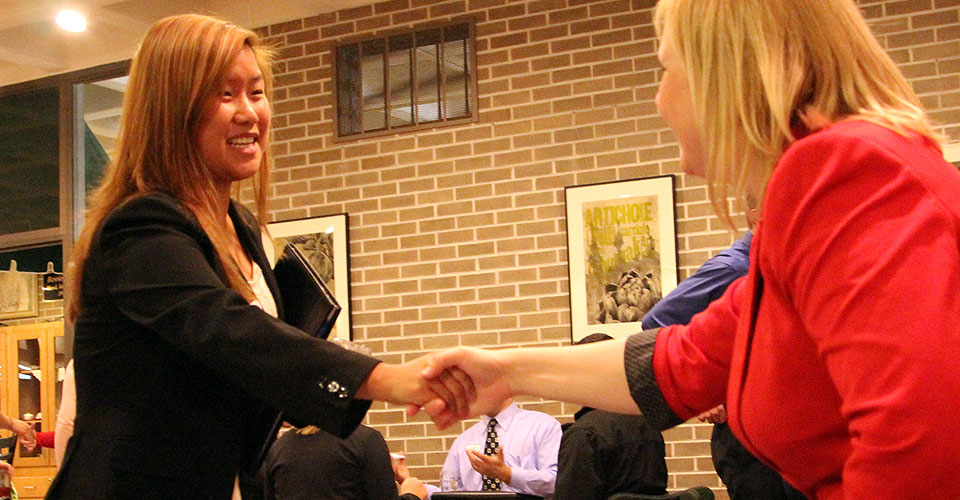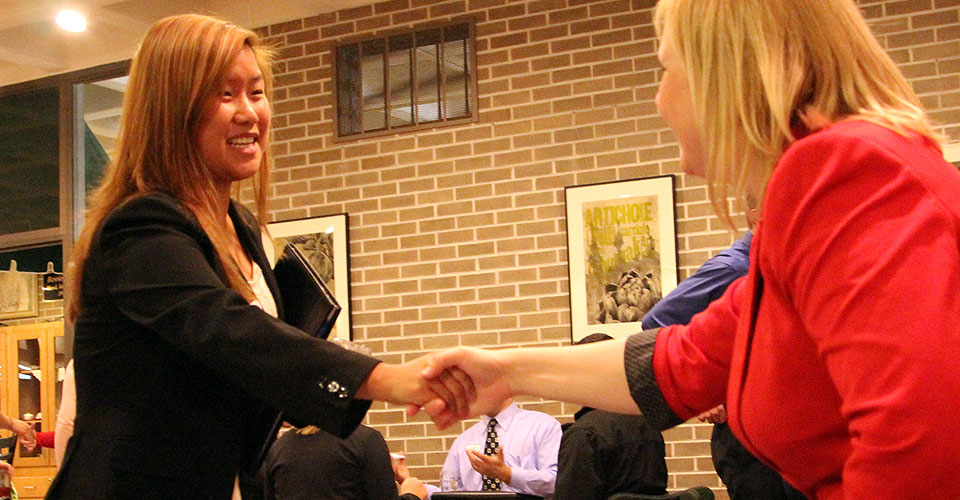 What are you looking for in a résumé? How do I describe my experience in a positive way? What's the most important thing to remember as I start my new job?
These were just some of the questions business students asked during a networking and mentoring event at UW-Stevens Point on Monday, Feb. 11. The event was part of a series hosted by the UWSP School of Business & Economics designed to connect its best students with local, growing employers. [Photo Gallery] [Video]
The series began with a networking workshop led by Prof. Dave Schalow on Monday, Feb. 4. Prof. Schalow shared proven techniques for making a good first impression.
The students then were able to practice their networking skills at a speed mentoring and reception event on Monday, Feb. 11, in the CPS Café. Following a meet and greet opportunity, students traveled in pairs to the 12 stations five minutes at a time, each with business representatives to ask job-search and career-development questions. The event was capped off with time for networking between the students and employers where they could follow up on topics raised during the mentoring talks or discuss employment opportunities available.
All of the participating–Northwestern Mutual, Target, Associated Bank and Skyward–have openings for summer interns and/or full-time employment.