School's Out For … Spring Break!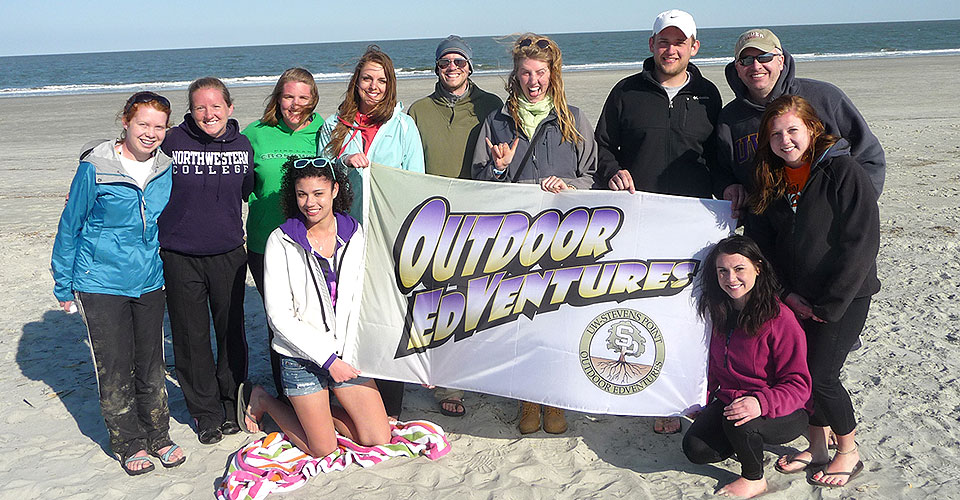 As my last college spring break was quickly approaching, I knew that I needed to go out with a bang, and that is just what I did! Through the Outdoor EdVentures group on campus, with the assistance of our "fearless leaders" Ed and Mike, nine students (including myself) were able to have a whirl-wind adventure in just one week's worth of time.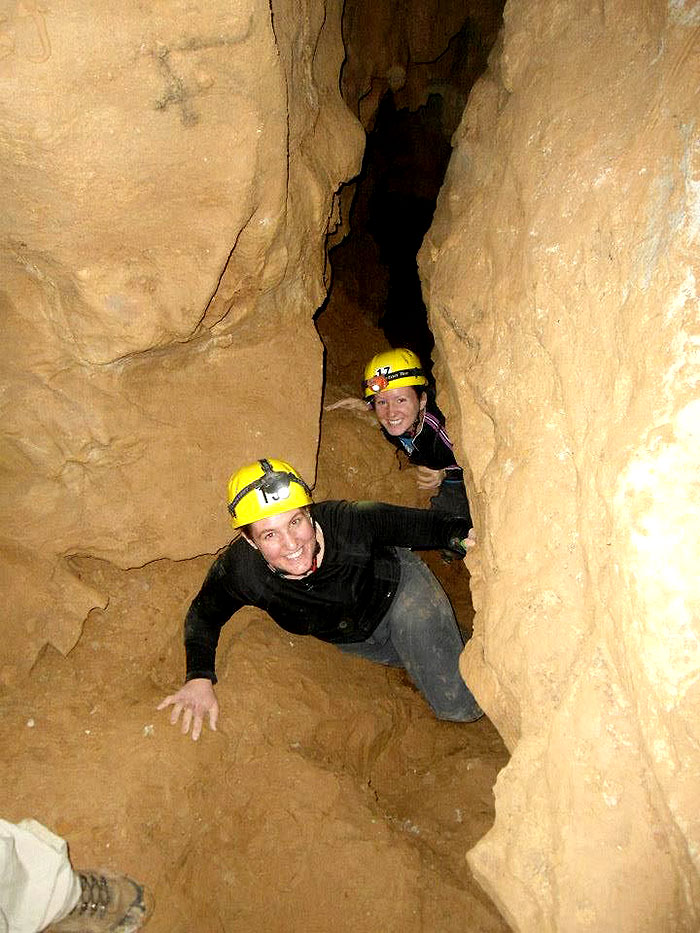 We began our trip by leaving the Outdoor EdVentures office on Saturday morning around 6 a.m. after packing our tents, bags, and food into a 15-passenger van (minus the back seat as we needed lots of room for our equipment). While being squished together with my roommate and eight other people that I had never met before, I found that this was a great opportunity to make new friends. We traveled for 14 hours until we reached Cumberland Caverns in Tennessee where we basically completed a real life Chutes and Ladders game. We climbed up rock ledges and slid down declines all as a part of what they call "spelunking" or "caving" if you are an expert (which I clearly am not). We spent two days camping in Tennessee and were even surprised to wake up to snow on our tent one morning. This is why the mummy sleeping bags and warm clothes lent to us by our friends came in very handy. While in Tennessee some other highlights were walking across a suspension bridge and seeing some of the biggest waterfalls that I have ever witnessed in real life.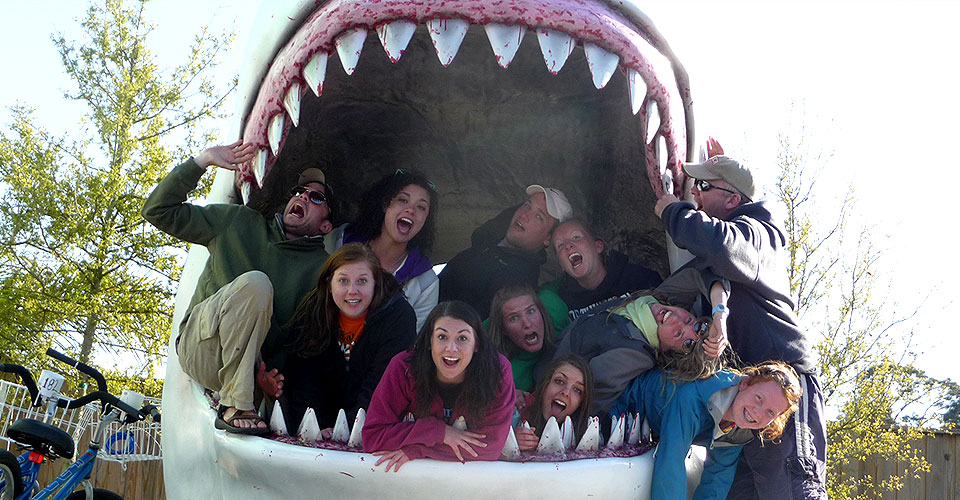 Next, we headed to the southeastern tip of Georgia to Skidaway Island to set up camp at the park there. For me, this was such a new and exciting experience because I had never had the opportunity to truly camp out for an entire week … which includes not showering. Needless to say, the animals probably didn't bother us as much because we left such a stench behind us!
We were definitely taught flexibility on this trip as we were supposed to head to the beach for surfing/relaxing for the next three days, but the temperatures were mostly in the 50s and there was a gale of wind blowing in the wrong direction, so the ocean literally didn't have any waves…imagine that! Instead, for our next two days on Tybee Island, we toured the island on rented bicycles, went tandem kayaking and stand-up paddle boarding, and played volleyball and bocce ball on the beach. Needless to say, we kept busy and had a ton of fun in the process.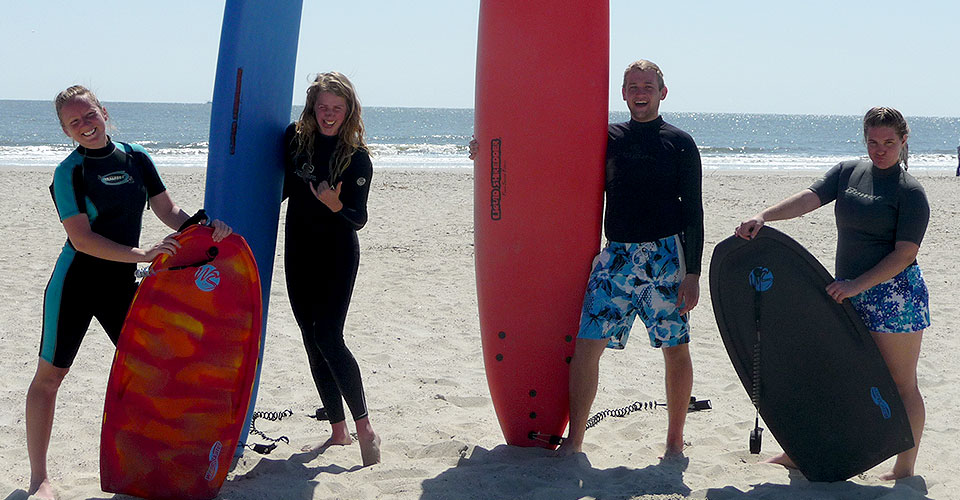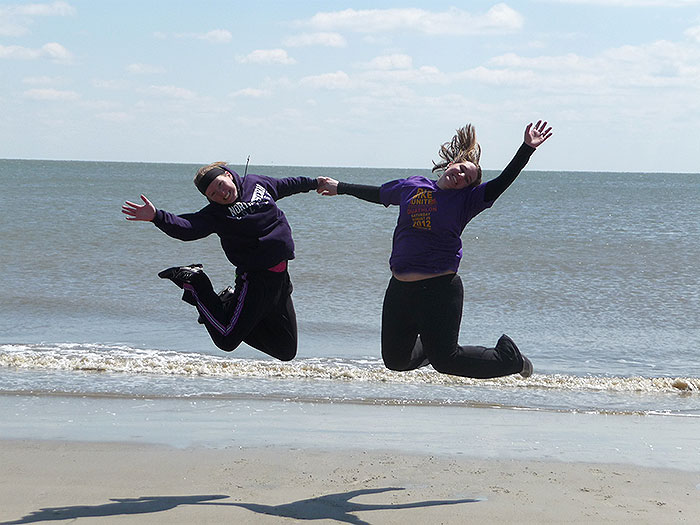 On our final day at the beach, we were surprised to find waves, so we learned how to surf! This has been on my bucket list for years, so I was extremely excited when some friends and I actually stood up and surfed on our boards. Later that afternoon, we also took a boat ride and watched as the dolphins swam near our boat.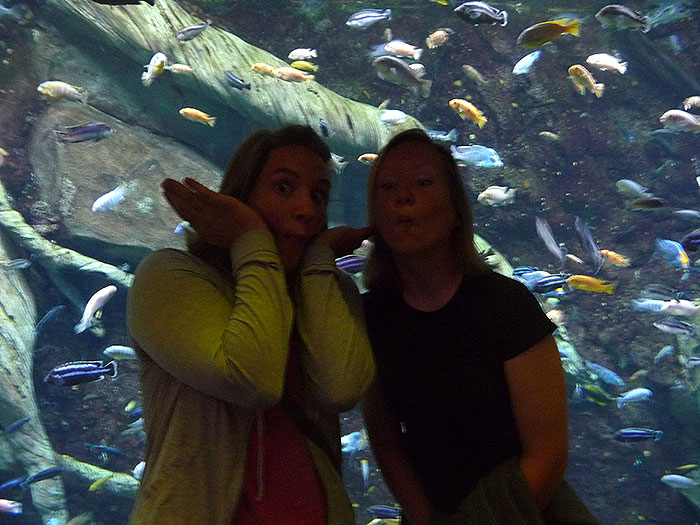 After that day, we said goodbye to the island and headed to Atlanta to spend the night in the world's largest aquarium. We even got to sleep in front of the beluga whale exhibit, so I really didn't get very much sleep that night as it was so much fun to watch them! The next morning, our fearless leaders made the long trek home by driving straight through the night to get us back to Stevens Point by 5:30 a.m. on Easter morning.
This trip gave me so many first-time experiences, and I only wish that I had one more year left of school so I could go back for another spring break trip with them next year. But I know that the semester is quickly coming to a close, so it is back to the grindstone for me! Just remember to take every opportunity that comes your way. You never know what it may teach you about life along the way.
-Brittany
Brittany Melby is a senior at the University of Wisconsin-Stevens Point majoring in business administration and interior architecture.