How to Dress for Success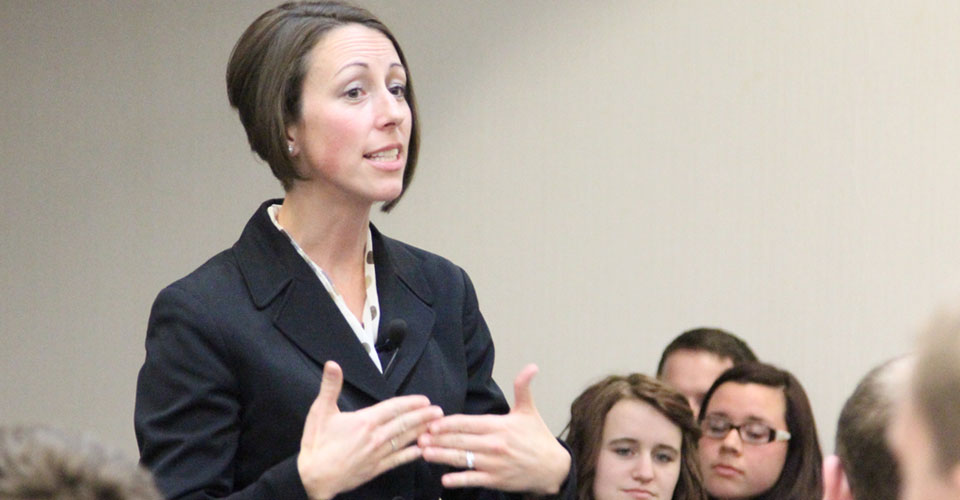 It wasn't your typical runway show, but students at UW-Stevens Point strutted their stuff in professional business attire during a Career Services event on Wednesday, April 10. [Photo Gallery]
Students preparing to enter the work force listened to a special presentation by nationally-known speaker Lynnette Hulgan of Essential Details, LLC. She discussed what to wear to interviews and how to make a great first impression.
Hulgan also gave UWSP students tips on the following:
What to wear to a business interview, corporate function and social engagement … on the same day!
What does "business casual" mean?
What is corporate culture?
What to wear when you don't know what to wear.
Appropriate greetings and introductions for a great first impression.
Secrets to networking and being remembered!
Conversation killers:  the things you should never, ever, EVER talk about!
Proper use of technology (email, telephone, and wireless devices) in the work place.
How and when to properly pass a business card.
The mission of UWSP Career Services is to provide comprehensive career/life planning and job search services linking education and the world of work for UWSP students and alumni.