Pursuit of Perfection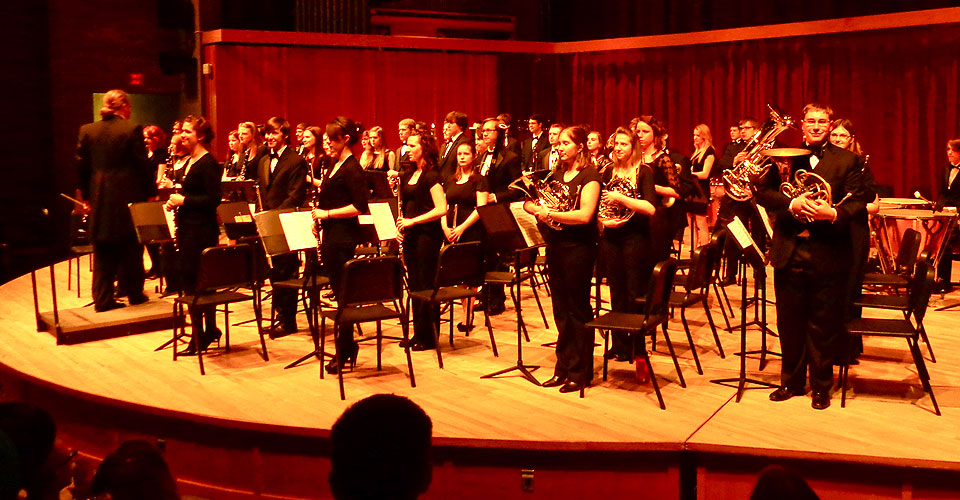 There are classes and professors you'll work with that will have major impacts on your life–how you view the world, your values, your habits and lifestyle. I've had my fair share, but I wanted to post quick about a class that continuously changes the way I work with others and apply myself.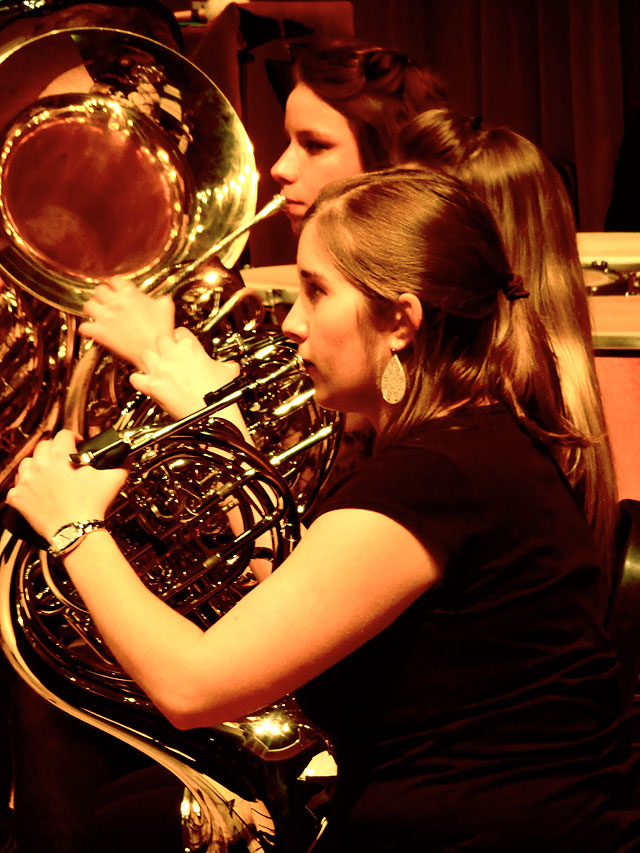 A typical band rehearsal comes with a lot of criticism and not a lot of compliment. But that's not a bad thing … it's the point of rehearsing in the first place. (If we were told we're great we'd have no reason to come to class or practice, right?) It can be frustrating; I feel responsible or have a helpless feeling of 'why can't we just get it right?' Eventually it comes around and our ensemble puts on a fabulous performance. But more often than not, our best performance of the pieces doesn't come too soon before the concert.
Well Tuesday was different. It surprised me probably as much as anyone else in the room. I play French horn in UW-Stevens Point's Concert Band and as we settled in for a two-hour session my expectations for the day were per usual. Without a word the band collected itself, tuned, and the first piece began.
As we played through something seemed different, but it wasn't until Professor Caldwell directed the final beat that we as an ensemble knew we had just made a breakthrough. We continued to play straight through the three-movement piece without repeating a bar. A first.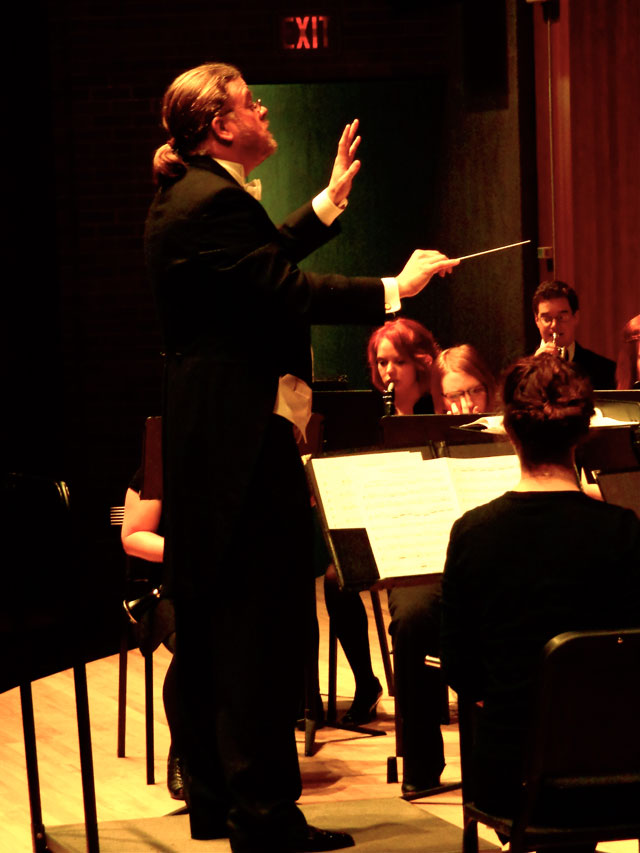 Professor Caldwell asked to the silent room, "Did you feel that?" How could we not.
We then had a discussion about perfection and what it means to be perfect. A flute player announced to the room perfection is being in a natural state–or playing the music authentically–without fear, fearlessly. Wooooaaa. I wanted to stand up and applaud her it was such an intelligent and mature statement. We then discussed this notion of perfection, how if we could feel the music in our bodies, feel the time and rhythm, and play it as is–fearlessly–we would play perfectly, even if there were a few missed notes. This was an eye-opener to most in the room. We continued rehearsal with this in mind.
Later as the student conductor stepped off the podium and the band switched gears for the final piece, in the back of the room sitting next to me Professor Caldwell started drumming away on a bongo drum. About two minutes later he says sarcastically, "Come on!" Soon, the whole room was tapping away to their own beats … an impromptu 40+ person drum session. He brought us together clapping at the same time and told us to close our eyes. Then, we were told to keep perfect time and to move our bodies–feel the rhythm. It didn't take long before I was lost in the beat and I found myself moving. I noticed when I was scared of missing the beat (fear) it was more difficult to stay in time, but as I got lost in the rhythm and moved my body it was effortless (fearless), and that was the perfection. Twenty minutes later we played through the final march and concluded class. The rest of the day I felt totally transcended … like I had spent an hour meditating or just got done with a long run. It was weird, but cool. The concept we discussed in rehearsal I now will take with me in all endeavors. It was proven today in rehearsal: when we let go of fear we can be perfect. Live authentically. Be true to ourselves … to the music.
UWSP Concert Band and Wind Ensemble will perform the final concert of the semester April 23, 2013, at 7:30 p.m. in Michelsen Hall of the Noel Fine Arts Center .

-Courtney
Courtney Cerniglia is a junior at the University of Wisconsin-Stevens Point majoring in business administration and Spanish.