Final Weekend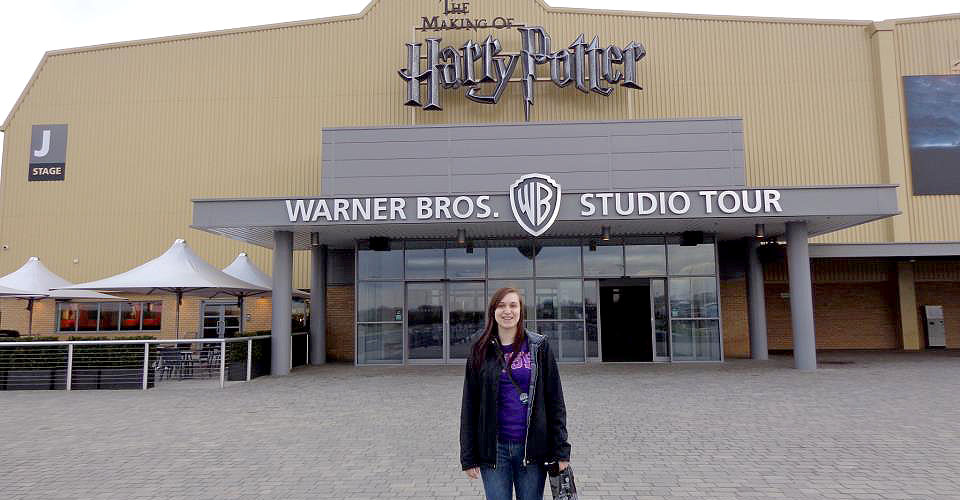 My last weekend in London was one that really took me back to my childhood, and probably to anyone's who was born in the '90s. Harry Potter was one of the first real books that I ever read and to see them turned into movies throughout my adolescence was a privilege. I think that many people forget that what is now a worldwide phenomenon started out as a little British novel that was lucky to be turned into a movie. That's right! The home of Harry Potter is situated at Warner Bros. Studio right outside of London and I was lucky enough to visit it!
I don't want to give too much detail, as that ruins the adventure for others, but I will say that this site is definitely worth the money. The tour takes about three hours and you will literally get to see every part of the movie making experience. Costumes, sets, props, and interviews with anyone and everyone–you name it and it's there. Not to mention the gift shop, which is almost as awesome as the tour itself, with its content of apparel and yes … chocolate frogs! Getting back to the tour, it is situated within the entire studio so it meanders through buildings and the outside. It is self-guided which is nice because some things are more interesting than others and of course you will want to take an exuberant amount of pictures. For me, I really enjoyed the room that had the complete Hogwarts castle on display; however, my favorite part by far was getting to drink my first butterbeer. It is delicious, and nonalcoholic, and can only be found on the studio tour, although I have looked into making my own! This tour was three hours of magic and childhood all rolled into one and I definitely recommend it.
-Olivia
Olivia Ramsfield, a junior majoring in business administration and English at UW-Stevens Point, is blogging about her study abroad experience in London.