Startin' Summer Off Right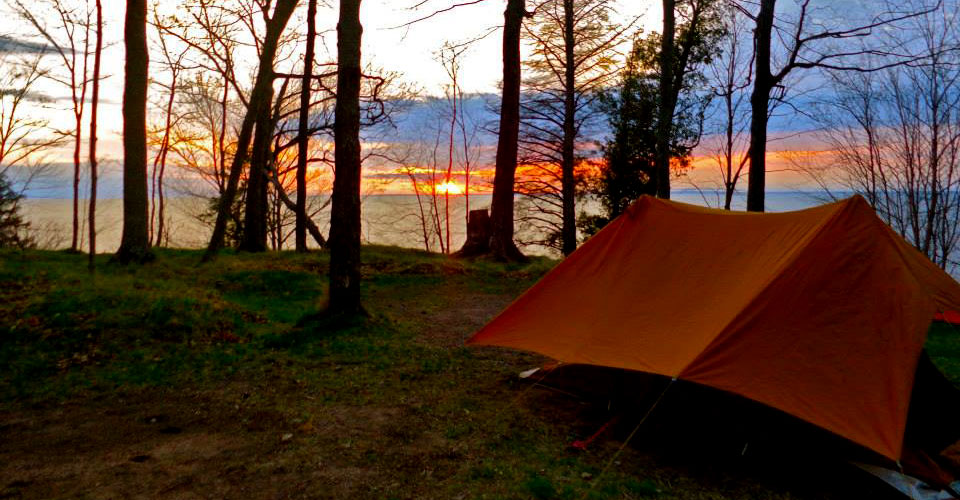 It's only been two weeks since school was let out and we jumped head first into summer … but I've seemed to pack in a summer's worth of festivities already! Here's a snapshot of what I've been up to when I'm not working: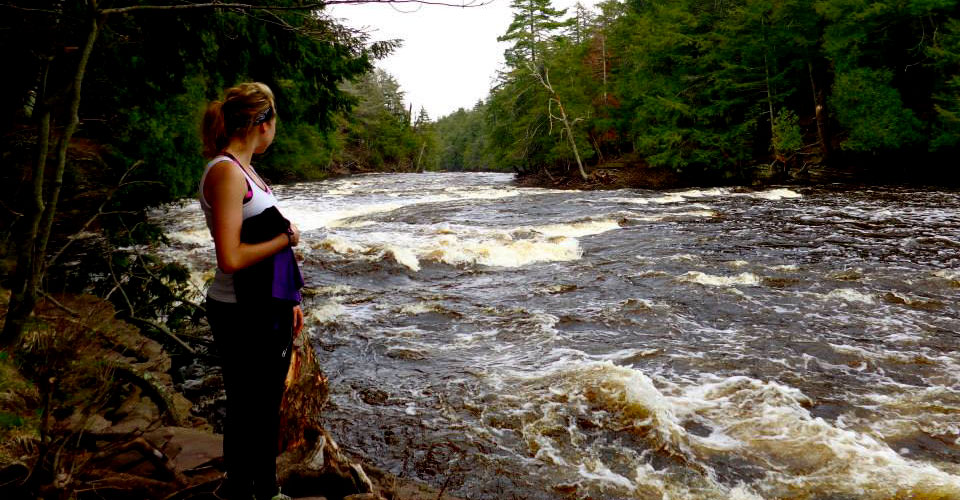 Presque Isle Campgrounds, Porcupine Mountains, Michigan
As soon as my Bus 360 final was done, I was whisked away by one of my best friends to go camping in Upper Michigan in the Porcupine Mountains! It was quite the adventure. We slowly lost cell phone service as we drove further north, then all of a sudden we were driving alone in the middle of the Northwoods! When we got to our campground 30 miles later, we set up our tent. At first, it seemed we didn't even have all the poles! But we eventually figured it out. Whew! We got to camp right along Lake Superior and had a stunning sunset the first night. Then it rained. And rained. And rained. We hiked the next day and got a little lost which led us to turn around (uh). The second day we went out to the rapids to watch a group of kayakers go over the waterfalls (class IV). That was really cool! That night we head back to our site to burn up the rest of our wood, and got pelted with rain. All. Night. Long. Lightening, thunder, wind, and gushes of rain, to the point where we were considering packing up and just heading home! But we stuck it out. I did have a vision of our tent being lifted up and whisked off the cliff into Lake Superior though…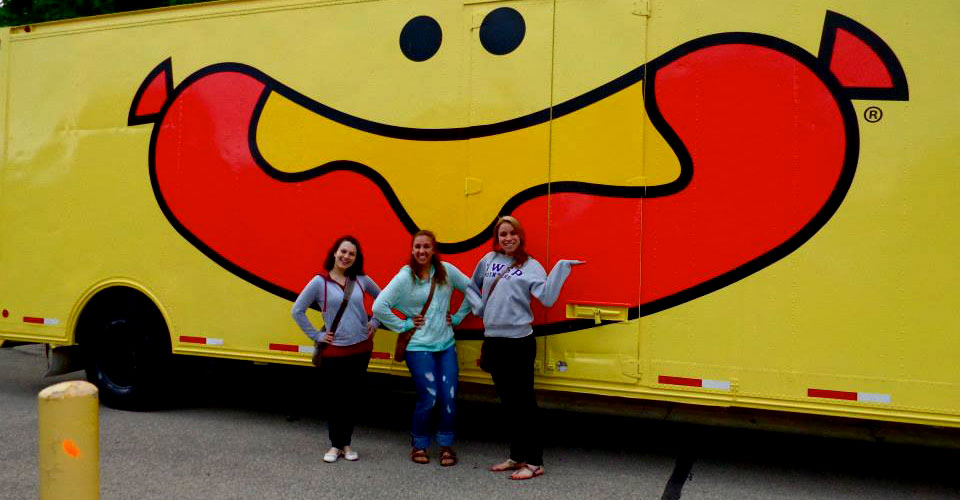 Madison, Wis.
My first weekend home I went right off to Madison to visit one of my good friends I went to high school with. It's always crazy to me how much we seem to pack in to our day when we're together. We hit the famous farmers market, saw a union band on State Street, ate at our favorite middle eastern restaurant, watched What's Eating Gilbert Grape starring our beloved Johnny Depp, went to Bratfest with her roommate (they had veggie hot dogs!), went on a night walk through the arboretum, and hit the night scene! So much in one day! We had a blast, and it's always great to see her.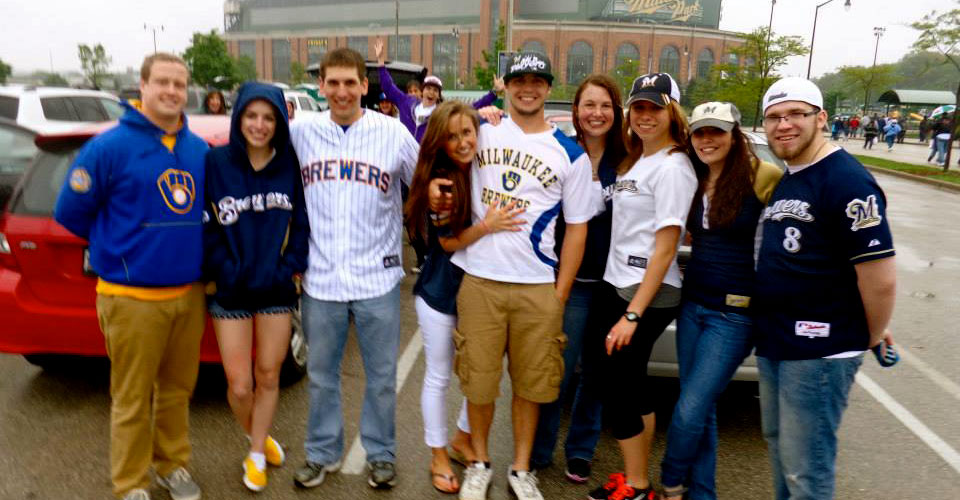 Brewers Game – Milwaukee, Wis.
On Memorial Day my sister and I met some friends in Oshkosh to head to Milwaukee for the Brewers game! It was her first time at Miller Park! We had a big ole group together of long-time friends, Pointers, friends of friends, and siblings. Unfortunately, we had a chilly, wet grill out – but we made the most of it! We had a great view of the game on the second level and enjoyed watching a few home runs! They didn't win however, but it was great to be with friends new and old!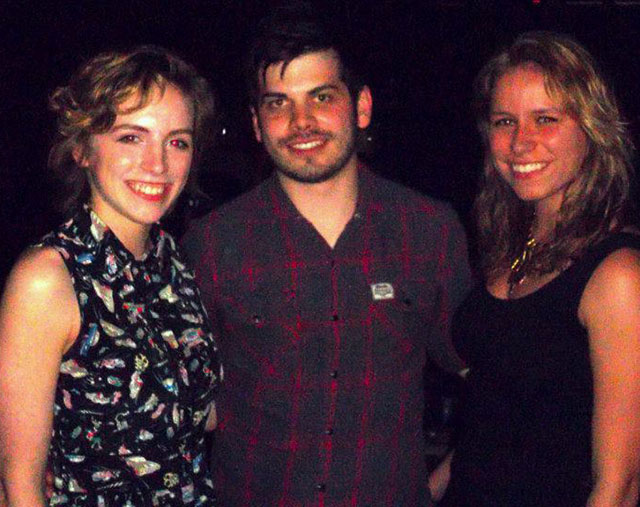 Cory Chisel & The Wandering Sons – Appleton, Wis.
A Wisconsin native, Cory Chisel, came back to his hometown last weekend for a great benefit concert at the OuterEdge in Appleton. My sister and I went together and snuck our way into the front row for the show. It was amazing! I've been a fan for a few years now, but the concert convinced my sister to become one as well! The venue was really cool, and old church that fit the music well. After the show we got to meet the drummer and snag the set list for the show, that's us with him in the picture! If you haven't heard their music, you should definitely check it out! They're coming to Appleton again in August.
Don't worry, there will be plenty more adventure coming soon! Stay tuned!
Carpe diem,
Courtney
Courtney Cerniglia is a junior at the University of Wisconsin-Stevens Point majoring in business administration and Spanish.