Up to Onaway Island
Every summer I volunteer through the Neenah Boys and Girls Brigade at Camp Onaway. It's a small, private island located in Waupaca on the Chain 'O Lakes. Founded in 1910, the island has welcomed campers for over 100 years. They welcome boys and girls alternating weeks throughout the summer, as well as a leadership training camp and international camp. For me, I've attended one of the girls' weeks for now 10 years. I spent six years on the island as a camper, and return each summer as a volunteer leader to give back.
It's been said there are people who 'go to camp' and people who don't (Check out NPR's This American Life story on camp here). Personally, I wouldn't have traded my years as a camper for anything in the world. I grew through camp. For some, it's a sanctuary. Somewhere they can come for a week each summer and escape whatever reputation, situation or restrictions they have at home and develop into the beautiful woman they are on the island. The camp leaders represent an array of strong, proud women with all different abilities and strengths to bring to the week on the island. This makes for an awesome camp experience. When we all celebrate what we're good at, we get to give the girls countless new opportunities to try something new.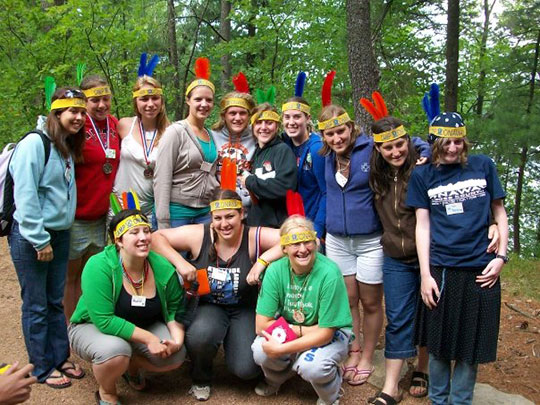 The island is known for an array of water activities, including swimming, sailing, paddle boarding, wakeboarding, water skiing, knee boarding and tubing. But you'll find other activities brought by leaders such as yoga, air buoy, kayak trips, art classes, and unicorn parades (what?). Each week there are numerous ways to be active outside, sans iPods, phones, computers, television, and popular music. Without these distractions, the girls are encouraged to foster new relationships with each other. Most of the time, you go home with a friend in someone you wouldn't have normally talked to.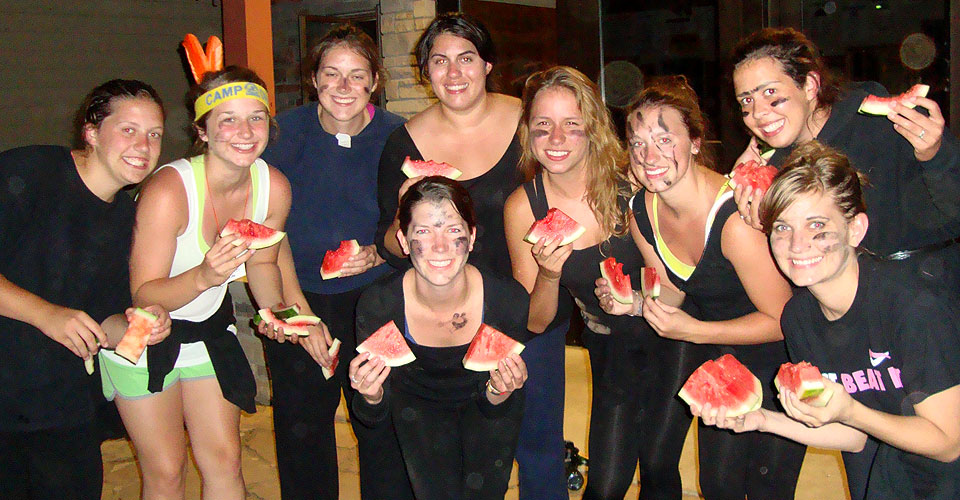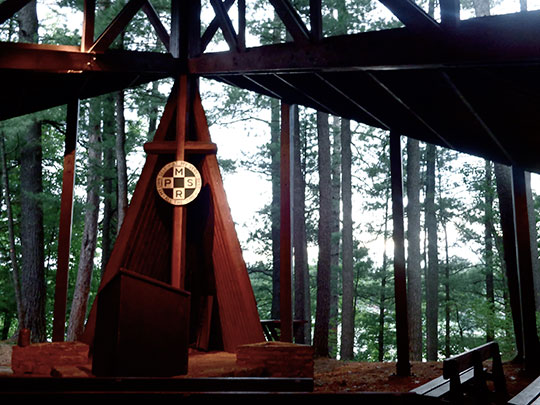 The week is always a highlight of my summer. Not only do I get to see some of my closest friends again (some even international!), but I also get to make a difference in young girls' lives. Whether it's by teaching a girl how to water ski for the first time, or talking them through a difficult issue, it's a chance for us all to bond as women and celebrate what we're made of.
If you know someone who can benefit from a week of camp, check out their website. I'd love to see new faces at Girls 2!
-Courtney
Courtney Cerniglia is a senior at the University of Wisconsin-Stevens Point majoring in business administration and Spanish.