The adventures of Baotou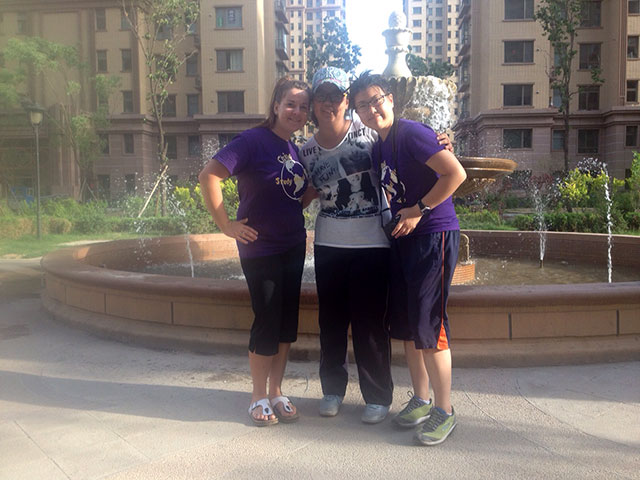 Our time in Baotou has been short, but full of great experiences!
A long train ride, a night with a host family, a visit to a farm and a camel ride–we have done it all!
My first night in Baotou was spent with a host family, who had a 16-year-old daughter who spoke very little English. Talk about indulging yourself in a new culture, not knowing any Chinese words, hand gestures quickly become the simplest way to communicate. Having conversations with the family was hard, but it was such an incredible experience to meet them, share a meal together, and spend a night in their home. The family welcomed Yuki and I into their home with open arms and gave us a gift of Baotous famous cheese and beef to bring back home. They were sure to not let us leave the supper table hungry. They took us to their favorite restaurant for a BBQ and kept filling our plates with more and more food, even after motioning to them several times that we were full! This experience alone was one I will always remember.
The next day my host sister decided to join our group as we traveled to Inner Mongolia to see relatives of Prof. Li's sheep and crop farm. While at the farm we saw them take a live sheep from the pen, cut its head off, and prepare it for our lunch. As this is part of the Chinese tradition. All sorts of family and friends came to the lunch celebration that the family prepared for us. They were so excited to see us Americans and prepare us a meal.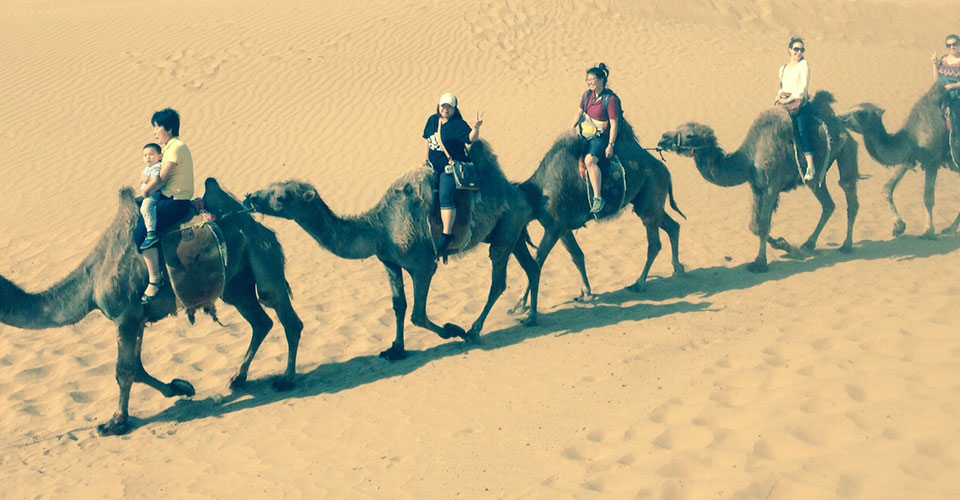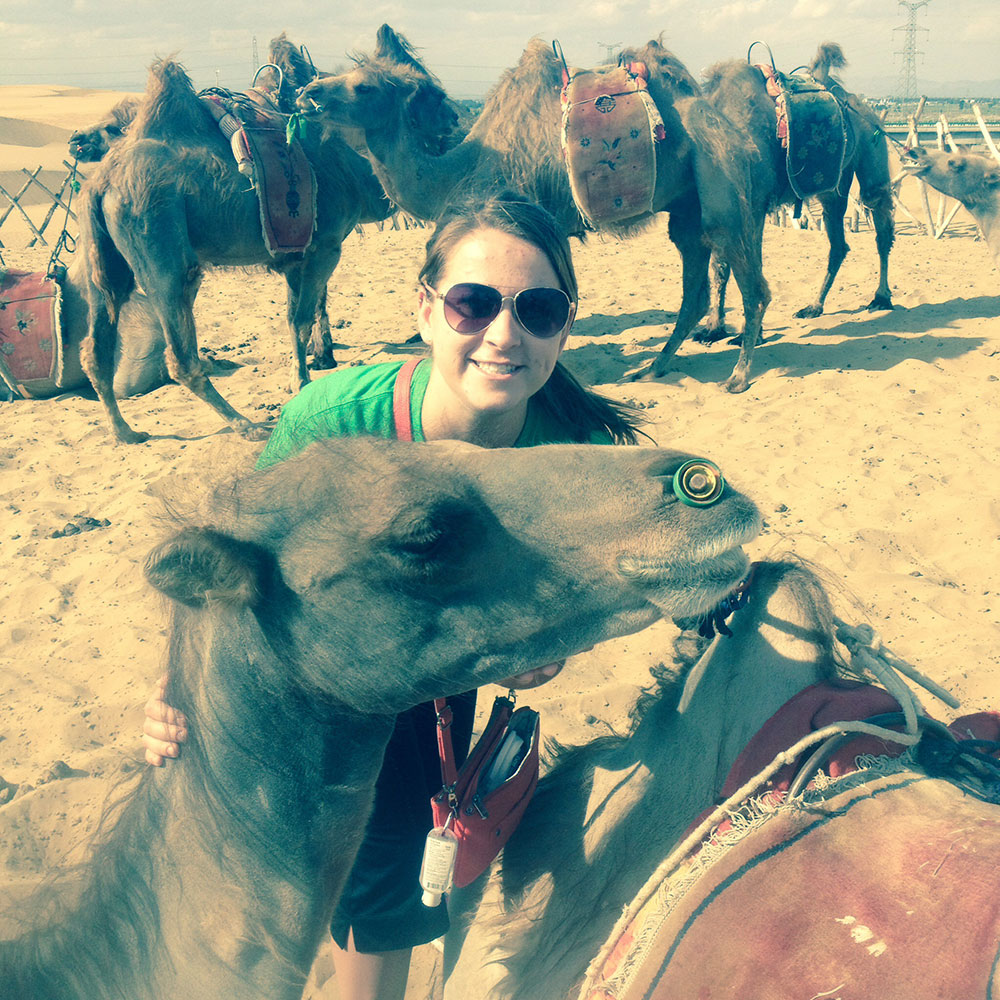 A highlight of yesterday for many of us included a camel ride in a Chinese desert. A rough ride in a small truck took us up and down the mountains to a pen of camels. Here we got to go for a camel ride. The camels laid down and we got on, in lines of six we rode the camels. At this moment, I felt like my life paused and all I could do was enjoy the moment. I never expected to come to China and ride a camel in the mountains. At one point I thought my camel was going to step over the edge and off I was going to fall, thank goodness it didn't. After camel riding I went ziplining down a mountain. This was my first time doing such a thing, it was so much fun!
Each day has been full of so many incredible memories, tomorrow we spend our last full day in China!
~Kelsey
Kelsey Haelfrisch is senior majoring in family and consumer sciences – child, youth and family studies at UW-Stevens Point.