Intro to Alex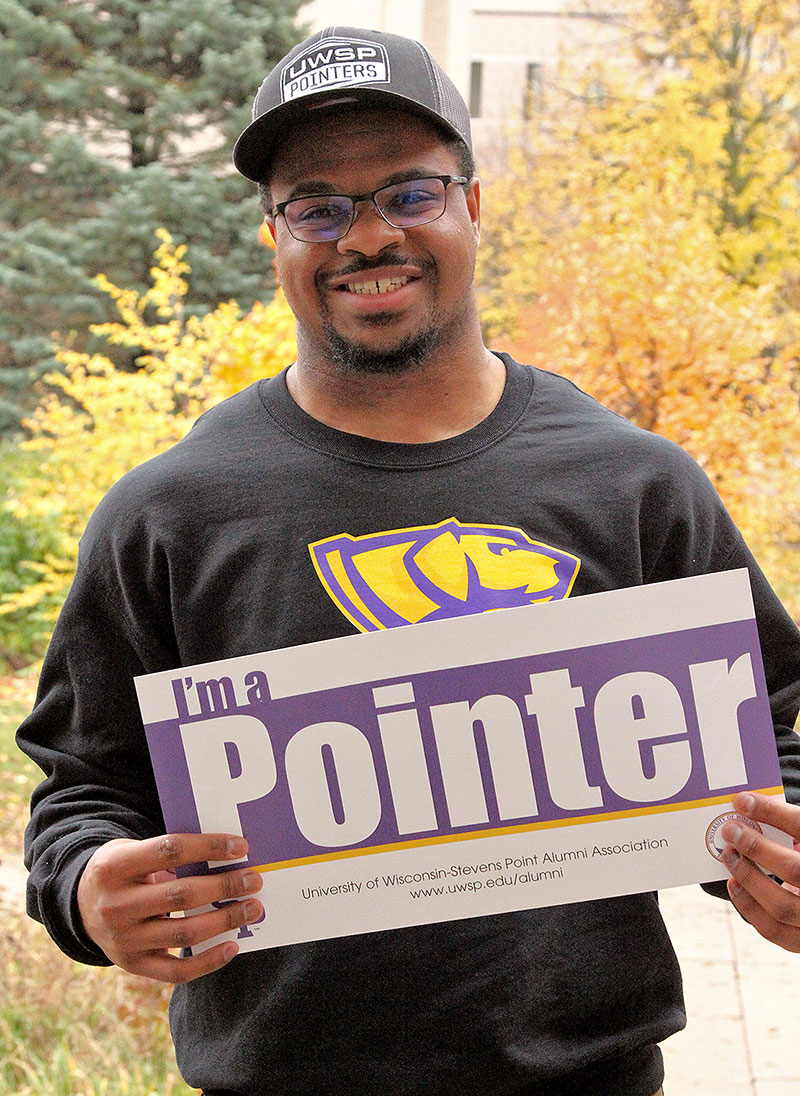 Hello everyone! Welcome to my new blog, let me tell you a little about myself …
I was born in Racine, Wiscosin. Living in Racine I felt like the city was really small. I mean, everyone from Racine thinks it's small but that's probably because they haven't really gone anywhere else.
Milwaukee neighbors my hometown so that made things feel a million times smaller because Milwaukee is a major city. The only time I would leave my city before I started attending UW-Stevens Point was when I would  playing high school football games in other towns. My perspective on size of cities was definitely not developed. When I first visited UWSP, I knew right away that life would be different.
Everything in Point is smaller than Racine. Even the outdoors life. Stevens Point has a good nature reserve (Schmeeckle Reserve), but no beach! Having a beach was something I really took for granted while growing up in Racine. The closest thing I have seen to a beach here on campus is the sand volleyball courts. I never thought that I would miss simple things like a sandy beach but it has happened.
The main reason why I chose to go to UW-Stevens Point for furthering my education was because it was far away from home. I wanted to get the true experience of living on my own. Ever since I was a baby my mother wanted me to go to UW-Parkside. It was maybe 30 minutes away from my house, if traffic was bad. Parkside was too close for me. It's literally in our backyard.  I also knew if I ended up going to UW-Parkside that I probably would have ended up seeing my mom more than I did when I lived at home. My main goal of college is to grow as a person and I feel like I had to be a distance away from my home to do that.
I changed my majors several times already and I am only a freshman. I made most of my changes before school even started. When I applied to UW-Stevens Point I was a graphic design major. I changed my major to English during freshman orientation. After that, I added communication to my majors list. I currently still double major, but not with English. Now I major in physical education and communication; I am the sole physical education major at UWSP to also major in communication.
I finally decided to major in these two areas because during the summer I am a playground leader for my city. That just means I got paid to play outdoor games with kids at parks in my city. It was the funnest job I will probably ever have so  I started to think about  the closest thing to being a playground leader. Other than working at the YMCA or something like that, being a physical education teacher came to mind.
The communication major came from my belief that media truly controls the world. Which is why with the comm. major my emphasis is media studies. The profession I would love to get into with my communication degree is radio. Just anything with radio. Or really just anything with media in general. Media is a passion of mine.
Stay tuned,
Alex
Alex Grant is a first-year physical education and communication student at the University of Wisconsin-Stevens Point.