HPW Internship: Oneida County Health Department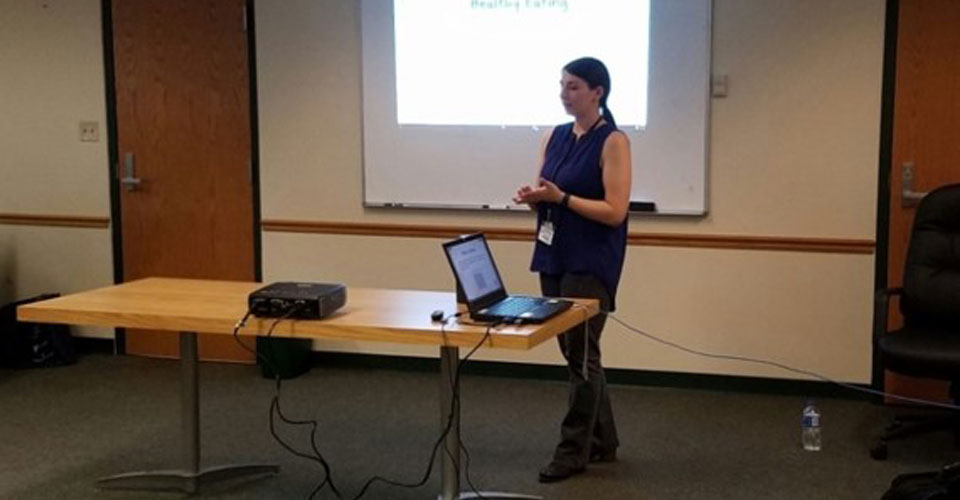 Overall Goal of Internship
At completion of this internship, the intern will gain an excellent understanding and knowledge of how Oneida County Health Department provides a variety of health and wellness programs to employees/community-sponsored events. The intern will gain experience in behavior change facilitation including Health Risk Assessment, intervention, and reassessment, and will create promotional and marketing projects to increase participation or sales. The organizational experiences will allow for some supervision of an event, small budget experiences, in-service training, and shadowing of the internship supervisor. The intern will work with and be supervised by the Oneida County Health Department onsite internship supervisor, Marta Koelling. The intern will complete experiences as outlined by the following specific objectives and be evaluated on his/her performance in each of these areas.
The student will complete 3-4 resume-building experiences from the categories below. Specific projects and outcomes may be added as addendum to this plan within the first 2 weeks of being on-site. Significant changes to the Objectives will be mutually agreed upon by the Internship site supervisor, the student intern, and the UWSP internship supervisor and documentation of these changes will be sent to the UWSP internship supervisor.
Objectives
Behavior:

Assist in evaluation of point of decision prompt initiative and work with other chronic disease initiatives as determined.

Promotion and Marketing:

Assist in implementing health department marketing plan, including: branding activities; community visibility; partnership building; social media; and website reconstruction Assist in marketing wellness programs to different city departments.

Develop various health department materials for website and general use, including health hazard materials.

Organize focus groups targeting Reproductive Health Clinic clients (or potential clients) to provide input on resources or clinic changes.
Develop a process/toolkit/checklist for developing/editing materials for health equity, literacy, and target population.

Organizational Experiences:

Assist in the implementation of strategic plan action steps.
Assist in various program and agency QI projects, including the postpartum call project.
Develop a coalition training toolkit, which may include coalition building, leadership, member engagement, etc.
Develop a policy and checklist on public health recruitment, the process of hiring, verifying credentials and references for new employees in order to assure a competent public health workforce.
On-Site Supervisor
Marta Koelling, MS, CHES
Assistant Director
Oneida County Health Department
100 W Keenan St
Rhinelander, WI 54501
mkoelling@co.oneida.wi.us
715-369-6270
Hours
Monday-Friday 8:00 am-4:30 pm
Stipend
None
UW-Stevens Point Students Who Completed Internship
Kacey Iwen, Fall 2016 (pictured above)
Maria Skubal, Fall 2013