HPW Internship: Johns Hopkins Hospital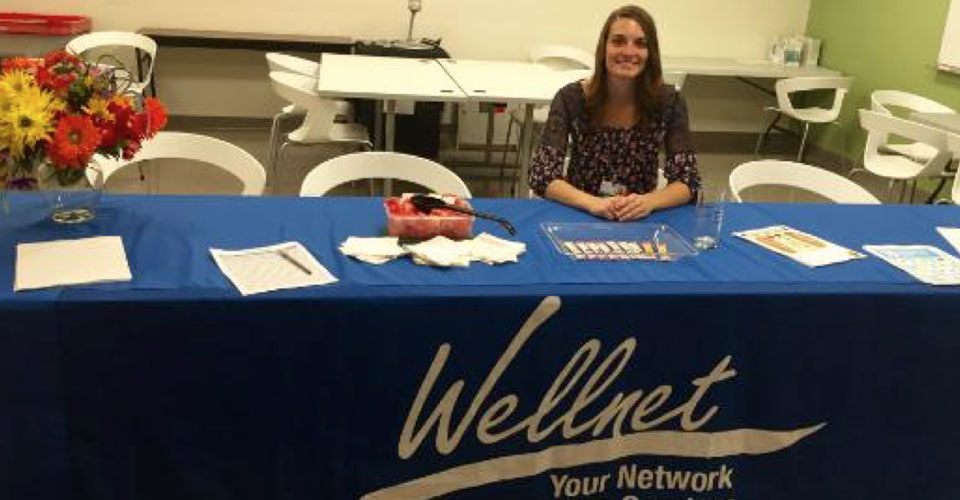 HPW Student Internship Experience – Kayla Hill 15′
Interning at The Johns Hopkins Hospital has been a valuable learning experience. With over 22,000 employees, health promotion programming is essential to establish awareness, increase education and promote healthier lifestyles. I have had the opportunity to enhance my skills in a variety of different areas. Helping plan the Health and Benefits fair was a large project where I worked closely with the Human Resource department to find vendors and establish vendor agreements. In addition, I was responsible for marketing the event with flyers and plasma screen advertisement. Another big project that I took ownership of, was planning monthly programs for the Pathology department. I constructed the programs based on aggregate health data obtained from a collection of health screenings and health surveys. After looking at the data and establishing health risk factors, I created monthly programs to target high risk individuals. One of the programs I ran was a hydration station to promote daily consumption of water (shown below). Tobacco cessation is another huge health concern for employees and their dependents at Johns Hopkins Hospital. I was responsible for ordering all the materials needed for the tobacco cessation packets and putting together the kits to send out to 600 employees. In addition, I went to a training where I became certified as a Fresh Start Tobacco Cessation Facilitator. I promoted our four week program with fliers and plasma screen advertisement. Towards the end of summer, I lead the tobacco cessation program, educating employees on how to quit tobacco products and provided them with useful tools to help them develop a quit plan and remain tobacco free.
Objectives
Health and Benefits Fair:

Working closely with the Human Resource department to find vendors and establish vendor agreements.
Preparing marketing/promotional materials.

Pathology Department:

Cooking demos
Lunch and learns
Ergonomics awareness-implementing stretching routines at the workplace

Tobacco Cessation (4 week program over lunch):

Obtain training/certification for the Fresh Start program.
Promoting the program to target audience
Leading the program
Evaluation of program and measuring outcomes

Awareness Tables (topics vary monthly)

Supervising/organizing events at both onsite and offsite locations
Marketing the events
Providing resources and information regarding desired topic

Biometric Screenings:

Employee screenings
Training in cholesterol/glucose testing
Promote and market event
Biometric data testing/collection
One-on-one health coaching based on results

Coaching:

One-on-one coaching in association with programs

Presentations:

Stress management, Nutrition, HIIT Training, Designing a Workout Program, Personal Finance

Additional Topics to be Covered:

Employee retention
How to find evidence-based programs
Visiting the marketing department-best practice social marketing
Environmental wellness (Implementation-what works/what needs improvement)
Financial wellness-visiting the Human Resource department
Budget-how to design a budget within a contract agreement while staying within financial allowance
Further explanation of Johns Hopkins Health Insurance (business terminology)
Health Risk Assessments – understanding the software program
On-Site Supervisor
Anna Weber
John Hopkins Hospital
Program Coordinator
600 N. Wolfe Street
Baltimore, MD
aweber21@jhmi.edu
410-955-7107
Hours
37 hours per week for 11 weeks; Monday-Thursday 8:00-4:00 & Friday 8:00-12:30
Stipend
$1,000
UW-Stevens Point Students Who Completed Internship
Kayla Hill, Summer 2015 (pictured above)