HPW Internship: Froedtert Health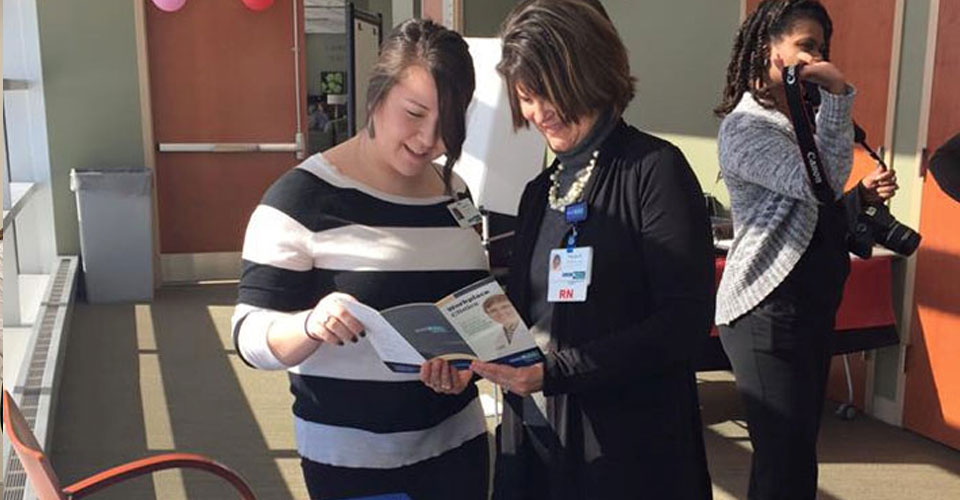 Overall Goal of Internship
At completion of this internship, the intern will gain an excellent understanding and knowledge of how Froedtert Health provides a variety of health and wellness programs to employees/community-sponsored events. The intern will gain experience in behavior change facilitation including Health Risk Assessment, intervention, and reassessment, and will create promotional and marketing projects to increase participation or sales. The organizational experiences will allow for some supervision of an event, small budget experiences, in-service training, and shadowing of the internship supervisor. The intern will work with and be supervised by the Froedtert Health on-site internship supervisor, Kathy Menard-Rothe. The intern will complete experiences as outlined by the following specific objectives and be evaluated on his/her performance in each of these areas.
The student will complete 3-4 resume-building experiences from the categories below. Specific projects and outcomes may be added as addendum to this plan within the first 2 weeks of being on-site. Significant changes to the Objectives will be mutually agreed upon by the Internship site supervisor, the student intern, and the UWSP internship supervisor and documentation of these changes will be sent to the UWSP internship supervisor
Objectives
Behavior:

Observe and assist Wellness Works staff with health coaching appointments focused on motivational interviewing strategies.
Assist in the development of the Choose the Right Weigh curriculum for weight management.
Assist the Wellness Works team in the development of the annual Health Appraisal action plan for 2016.
Participate in benefits/wellness meetings related to benefit plan design changes.

Promotion and Marketing:

Create promotional flyers and handouts for Froedtert Health staff on a variety of health related topics and awareness campaigns.
Create a monthly tip sheet for Froedtert Health staff who are part of the Choose to be Healthy Program.
Create health related articles for the Froedtert Health internal intranet site, Scout.

Organizational Experiences:

Work with the Wellness Works Manager to provide written materials to meet identified department needs. An example would be mindfulness or stress management.
Participate in meetings within human resources, with wellness/benefits vendors and other affiliated departments.
On-Site Supervisor
Kathryn Menard-Rothe
Froedtert Wellness Works Manager
400 Woodland Prime, Suite 302
N74 W12501 Leatherwood Court
Menomonee Falls, WI 53051-4490
kathryn.menard-rothe@froedtert.com
414-777-197
Hours
40 hours per week, at least 400 hours total
Stipend
None
UW-Stevens Point Students Who Completed Internship
Jennifer Morris, Spring 2016 (pictured above)