HPW Internship: NX Level Sports Performance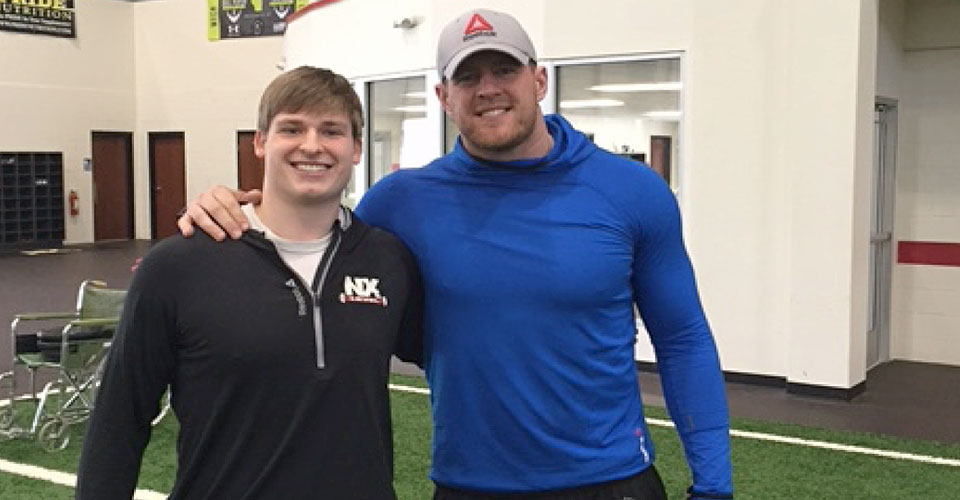 HPW Student Internship Experience – Alex Grahn 16′
Interning at NX Level Sports Performance is an incredible experience for anyone that is looking to gain more experience in the strength and conditioning field. From the moment I started I knew it was going to be a really interesting and great experience that I can take with me for my future endeavors. Being an intern of course had its typical duties from mopping floors, cleaning basketball courts, disinfecting the turf, and taking garbage out. But those are very small duties compared to the big picture. Being at NX Level we were able to learn from some of the best trainers around that have many years of experience between all of them. Various ages of people train at NX Level from middle school aged kids, to adults that are in boot camp groups, and all the way to the professional level of sports. Being able to help assist and just observe some of the best players from a sport (specifically football), is one experience I will always remember. For the most part as an intern I got to learn the warm up and the different aspects of training that are presented at this facility. Once the warm up is learned we slowly got the opportunity to train starting with the younger kids and adults. Eventually that led us up to the high school and collegiate level. Being an intern you won't get to train the professionals but you can learn so much from them by observing and getting to know them a little bit. If you love working out you also get to work out at this amazing facility. The opportunities are endless for what can be learned and accomplished from interning at NX Level.
Objectives
Hands-on Experience:

Lead a full training program including the warm-up, weight training, and post-stretching regimen for all athletes and ages.
Observe and assist the coaches with various coaching experience testing of the athletes including speed and agility drills.
Assist in the spotting and critiquing of technique and form of the athletes.

Promotion and Marketing:

Assist the sales recruiter with on and off site events to qualified NX Level prospects in the efforts to gain more clients.
Assist the marketing staff with promotional events hosted at NX Level and neighboring communities around Waukesha.

Organizational Experiences:

Work with the facility coordinator to organize and schedule team-training events at NX Level.
Sit in on an organizational leadership meeting and observe how the company functions from the perspective of higher management.
Work with the facility coordinator in identifying new ideas for structural layout of NX Level and possible future innovations.
On-Site Supervisor
Jake Bodi
General Manager
Senior Performance Coach
W234 S3555 Les Paul Pkwy
Waukesha, WI 53189
jbodi@nxlevelathletics.com
262-522-7889
Hours
Roughly 40 hours a week
Stipend
None
UW-Stevens Point Students Who Completed Internship
Alex Grahn, Spring 2016 (pictured above)