Transfer student finds fit at UW-Stevens Point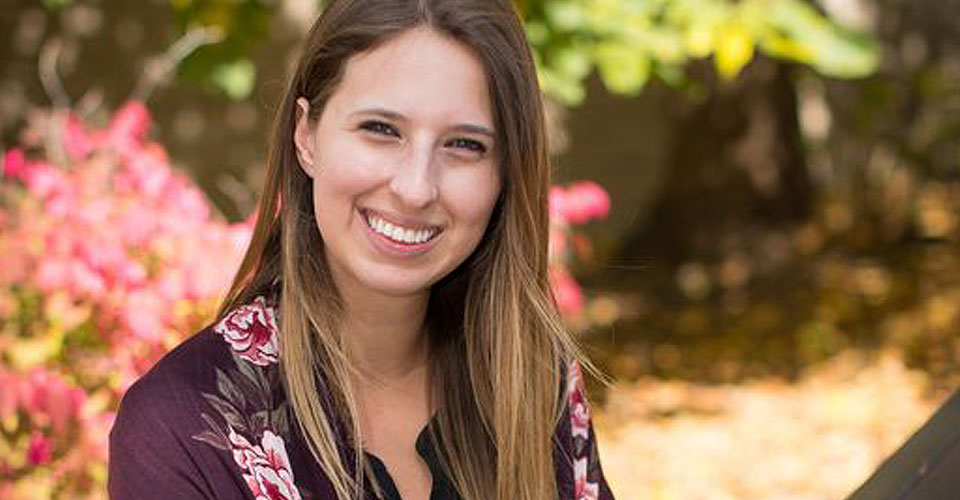 Renee Schessler '16 found her fit at the University of Wisconsin-Stevens Point.
While attending a different UW institution Schessler, from the Milwaukee area, she felt something was missing. She waited an hour to see an adviser, had large classes sizes, and said she felt like just a number.
An aunt who lives in Stevens Point suggested she give UW-Stevens Point a look. Schessler did, and never looked back.
"I love it here. The professors are really great," she said.  "My adviser was one of my health promotion professors, and I could walk right into her office."
She switched majors from biology to health promotion/wellness. A bachelor's degree in either will help her reach her career goal: to become a physician's assistant. She realized looking in a microscope didn't teach how to interact with people, a vital component of health care. This major prepared her for the rigorous coursework of graduate school, and also gave insight to how the mind – as well as the body – works.
An internship at Aspirus Wausau Hospital last summer also provide Schessler helpful experience. She was a health and wellness intern, working with Aspirus' community health manager. A favorite part was promoting and coordinating the fruit and veggie prescription (FVRx) program.
As part of the program, pediatricians wrote "prescriptions" for a diet with vegetables and fruits. Aspirus then gave $10 vouchers to patients, redeemable at a weekly farmers' market at the hospital. Schessler provided families and employees with nutritional information and highlighted a featured vegetable of the week, offering recipes and storage tips.
Goals of helping these families experience a fresh farmers market were to encourage them to continue buying fresh fruits and vegetables and improve their diet.
The FVRx program Schessler worked with was started by Aspirus in collaboration with Portage County Can and UW-Stevens Point nutrition sciences graduate students Ashley Chrisinger who has sustained and expanded the partnership to be offered by both Aspirus and Ministry/Ascension and in include other partners such as UW Extension.
Schessler also worked on updating an exercise education component of a community weight loss challenge program that will launch in January. She had several opportunities to shadow medical experts at the hospital, including those in the Cancer Treatment Center.
Working at Aspirus helped her to become more confident in her abilities and interactions, Schessler said. Her supervisor, Tara Draeger, trusted her to make decisions and act, which instilled confidence.
"Most people think of an internship as gaining experience. You do, but you also grow as a person," Schessler said. That has served her well in her current role as health and wellness assistant at Skyward, Inc.
As she continues to take classes to prepare for PA training, Schessler offers two pieces of advice for students:
Get an internship. "I would say internships are necessary. You have a chance to grown personally and professionally. You gain insight into your career field so you know what to expect."
Be sure your college campus is the right fit. "If anyone finds themselves struggling at another campus, consider UW-Stevens Point. This is a smaller campus, but it's not too small. The professors are so helpful. They want you to succeed."