HPW Internship: YMCA-Stevens Point, Wellness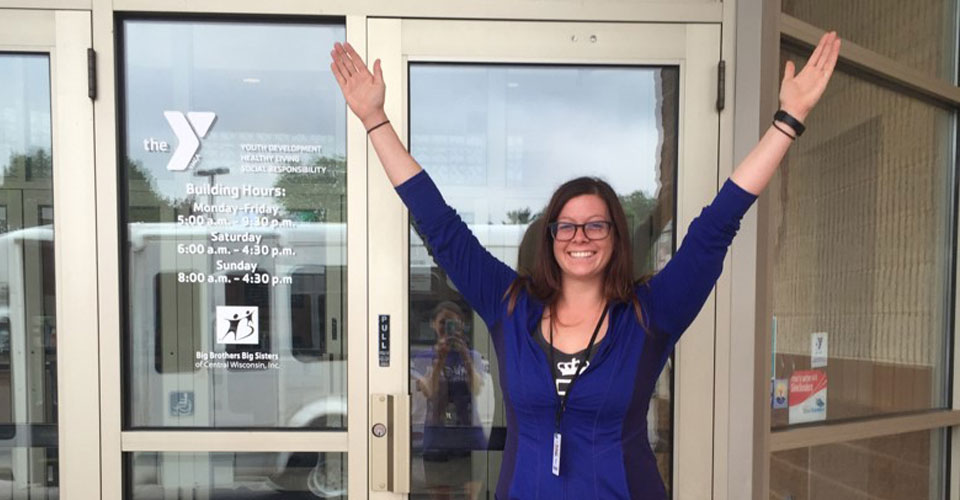 Overall Goal of Internship
At completion of this internship, the intern will gain an excellent understanding and knowledge of how the Stevens Point Area YMCA provides a variety of health and wellness programs to employees/community-sponsored events. The intern will gain experience in behavior change facilitation including Health Risk Assessment, intervention, and reassessment, and will create promotional and marketing projects to increase participation or sales. The organizational experiences will allow for some supervision of an event, small budget experiences, in-service training, and shadowing of the internship supervisor. The intern will work with and be supervised by the Stevens Point Area YMCA on-site internship supervisor, Emily Starke. The intern will complete experiences as outlined by the following specific objectives and be evaluated on her performance in each of these areas.
The student will complete 3-4 resume-building experiences from the categories below. Specific projects and outcomes may be added as addendum to this plan within the first 2 weeks of being on-site. Significant changes to the Objectives will be mutually agreed upon by the Internship site supervisor, the student intern, and the UWSP internship supervisor and documentation of these changes will be sent to the UWSP internship supervisor.
Objectives
Behavior:

Run and manage the Family Challenge Facebook group – post weekly challenges, record points earned for each family, etc.
Assist with program planning of the Health Weight & Your Child Program (brand new program that starts in September 2016).
Assist with planning for the 2016 Duathlon.
Observe/assist with farm to school activities.

Promotion and Marketing:

Assist with marketing and promotion of the 2016 Duathlon.

Research Prizes
Research and book vendors for kids event
Schedule training events for kids (runs/biking/etc.)

Implement a nutrition aspect on the new SPYMCA app (weekly nutrition tip/recipe/etc.).
Plan and implement new challenges for the SPYMCA app to get more downloads and get more members engaged.
Assist in promoting Health Weight & Your Child to the health care community and school system.

Organizational Experiences:

Attend and contribute to staff meetings (held every other Tuesday at 9:00am in the conference room).
Review and look into implementing a plan to re-organize the LIVESTRONG® Program data..
Work with Wellness Director and other departments on a solution for the Youth/Senior Wellness Center.
Learn the operations of the YMCA as a non-profit organization.
On-Site Supervisor
Emily Starke
Director of Wellness & Chronic Disease Prevention
1000 Division St.
Stevens Point, WI 54481
estarke@spymca.org
715-342-2980 ext.306
Hours
Monday-Friday 8:00 am-4:30 pm
Stipend
None
UW-Stevens Point Students Who Completed Internship
Amanda Grubba, Summer 2016 (pictured above)