Learn to Learn, Add Value, Embrace Change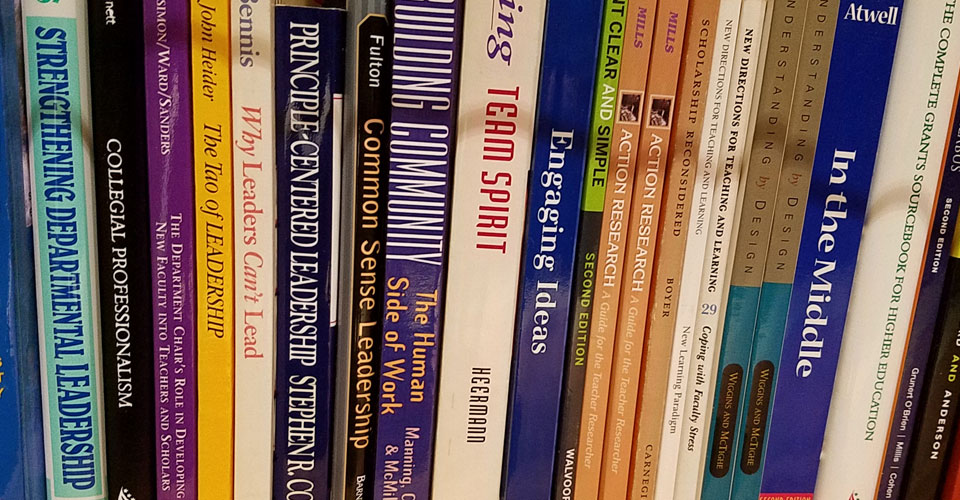 As the campus sits quieter than normal in the first few weeks of July, I came to find out that I've currently spend over 25% of my life either as a student or an employee at UW-Stevens Point. As I approach my eighth year on campus – four as a student, and quickly approaching four as an employee – that percentage is actually getting closer to 30%. For those of you trying to figure out my age, I'll let you crunch the numbers on your own.
Summer, in my line of work, is a great time to reflect, to get some things done that the semester doesn't allow me to do, and to plan for the upcoming semesters ahead. Each summer I am reminded at how fast the time and nice weather really goes by, and this time around I reminded myself how fast time in general goes by.
So while the clock is ticking, I pose the question of, "Why are you really here?" This isn't meant to be a philosophical or soul searching blog post, rather a post about how my views have changed about learning, value, and change and how I've learned to adapt and charge ahead.
Learn to Learn. The first thing that I've came to accept and that has changed as I have grown is the way I view information. In college I was way more focused on the thought of getting good grades. Today, I am more focused on retaining the information that I consume. This happened to adversely affect me on tests. Cramming last minute in hopes for an A or B doesn't keep that info in your brain under lock and key for very long. Looking back I wish I would've set my sights more on the long-term bigger picture and less on the immediacy of tests and finals. Yes, grades are important, but I want you to take what you learn in college with you to your next few chapters in life. So learn to learn. You will be learning new things, systems, policies, rules and procedures for the rest of your life. Make learning a part of your most inner self, and you will increase your value tenfold.
Value is not always defined in dollars. Adding value is something that I've always been obsessed with. I enjoy learning about the markets, hunting for deals on Craigslist, and attempting my best to barter for things. Added value is simply taking something at its current worth, and somehow turning that into more. In the markets and in sales you simply wish to buy things low and sell higher than what you paid (using the word simply, doesn't mean it is always easy to do!) In life and work it holds many other purposes, but the constant part of the equation is that YOU bring more to the table. You can add value by doing more work, offering more solutions, knowing more people, giving more feedback, asking more questions, donating your time and expertise, making things easier, or being more efficient. Most companies will probably run just fine without you there, but that is where you can come in and make it better and add more value.
Change is going to happen whether you are on board or not. Technology needs to be a part of your vocabulary. When I started school, I barely had a Facebook page, but then all of a sudden I was creating a Twitter account, then Instagram and Snapchat, and now I have 41 different accounts that I need to keep track of. [Follow our accounts on social media.] Talk about a rush into the digital age! Even our campus now uses way more technology to advise and register students. It goes without saying, but learn to be versatile and adapt as things become different than they used to be. We hope that different ends up being better, but you just have to immerse yourself in the change and actually let it take effect. I've always been a person who is comfortable with change, but sometimes have a hard time changing my old ways and adopting new ones. I catch myself reverting to old habits or not using a new system that I put in place. So my advice for change is to develop a set of rules that you use when making a change and then always following those rules.
Learn to Learn, Add Value, and Embrace Change. These things WILL help you become a better you and a better you will lead to more success than you can imagine.
– Max T –
Max Trzebiatowski '13 is the advising director in the UW-Stevens Point School of Business and Economics. He can be contacted at 715-346-2695, mtrzebia@uwsp.edu or in CPS 100.