Asking for an Answer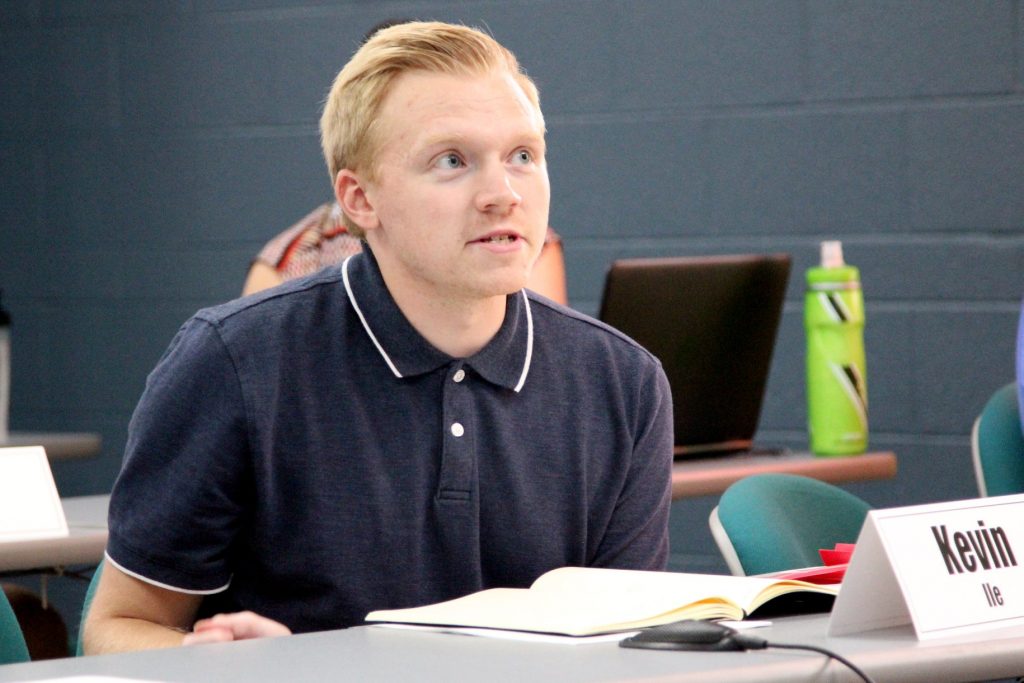 As humans, we ask ourselves tough questions, oftentimes with the understanding that there are no right answers. These questions can take the form of encouraged self-reflection or possibly modified therapy. We ask these meaningful, powerful questions because we're curious of course, but mainly because we want an answer.
"Why did that horrible thing happen to me of all people? I didn't deserve that."
"What if things didn't go the way they went? I would be much better off."
"What is my purpose? Whatever it is, it's going to be great."
Answers comfort us; the unknown immediately drifts away and relief is found.
As my fourth and final year of undergrad studying business administration and finance at UW-Stevens Point came to a close, I began asking myself what was next. As a freshman, I wanted to pursue a career in financial advising. As a sophomore, it was accounting before it turned into investment banking as a junior. As a senior, I thought banking, specifically commercial, was by far the most interesting thing I had learned about as it relates to a career. But could I be certain it was for me when I had been proved wrong several times before?
I thought back to what I had heard other students say.
"I can't wait to be a financial analyst."
"Owning my own business is what I'm going to do."
"I've always wanted to be an accountant."
How did they know though? How could they be certain?
As graduation approached, I began to search harder for what I felt was the right next step. I started looking in different places after finding no resolve. Instead of scrolling through Indeed and LinkedIn, I started talking to people. Professors, friends, anyone who would listen. Someone had to have an answer. And lo and behold, someone did.
I first learned about the UW-Stevens Point MBA program early on in undergrad as the program was being developed. I hadn't really considered grad school as an option/answer to my question (I mean come on, I just finished four years of college. Why would I want to do more?). However, after only a few conversations with Prof. Lyna Matesi, MBA director, I felt I knew what was next for me. And it felt right to say the least.
The UWSP MBA program takes a unique approach on higher education. There were several reasons that encouraged me to become an MBA candidate at UWSP, but the two most compelling pieces of the program, in my opinion, had to be the flexibility and unorthodox approach to a graduate business program.
The UWSP MBA program offers practical, career-ready courses and experiences to individuals in all (well, most) phases of life. There were and continue to be times where I notice myself applying what I have taken from both professors and other MBA candidates in my daily life, both personally and professionally. As a member of the first UWSP MBA cohort, it was a blessing to be surrounded by a diverse group of people. Ranging from those with little professional experience (like myself) to experts in a variety of fields, there was no shortage of differing views and insight that I long to experience more of.
I mentioned flexibility; the program is flexible in more than one sense of the term. I enjoyed the opportunity to complete the program in 12 months while working full-time. As you could probably imagine, this is certainly challenging, but certainly doable! The program also offers a hybrid format allowing students and professors to see each other in person a portion of the time while using online methods for the other portion. This gives candidates a chance to keep a relatively steady schedule while giving them the freedom to work, volunteer, and well, live.
Looking back now that the first full academic year for the UWSP MBA program is winding down, I'm thankful for the opportunity to share a room with some of the most talented and determined individuals in Central Wisconsin. I'm also thankful for the challenges, the complexities, and most of all, the tough questions it forced me to answer about who I am and who I want to be.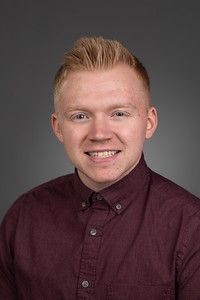 After earning a bachelor's degree in business administration, Kevin Ile '19, MBA '20 served as a graduate assistant for the University of Wisconsin-Stevens Point MBA program. Since completing the program, Kevin has advanced into a commercial lender role with Peoples State Bank in Wausau, Wisconsin. He can be contacted at kevin.ile@bankpeoples.com.