Educational Sustainability doctoral program hosts annual residency in Stevens Point and Marshfield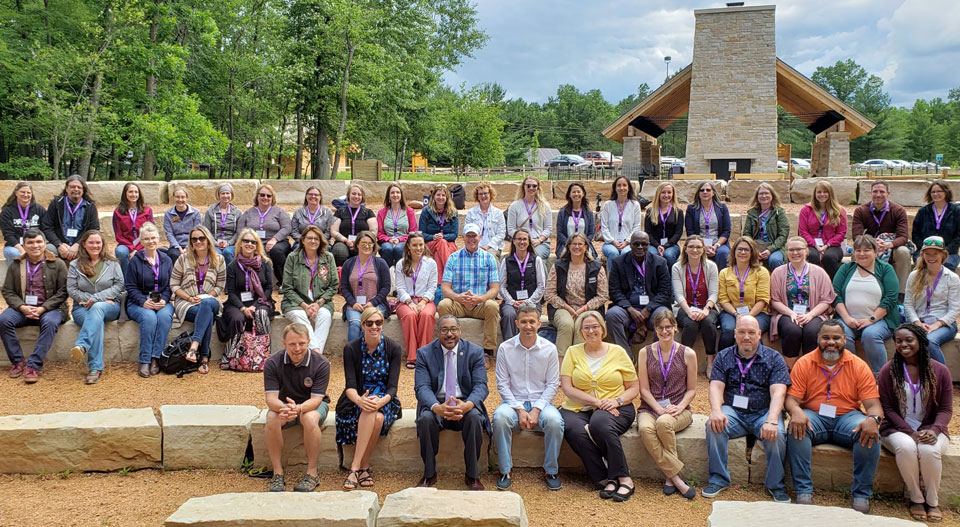 University of Wisconsin-Stevens Point doctoral students recently came to Stevens Point and Marshfield from as far away as Germany and Hawaii and many places in-between to take part in a summer residency for a program unlike any other in the world.
Starting its fifth year, the Doctor of Education (Ed.D.) in Educational Sustainability program at UW-Stevens Point focuses on collaboratively developing strategies for transformative change to create a more equitable future that values social, environmental and economic diversity as a strength of a resilient system.
The Ed.D. program, which currently enrolls 64 students, is designed for working professionals from various fields. It prepares graduates to be educators and leaders who hold a passion for transforming systems of teaching and learning in K-12 schools, communities, business and higher education.
A four-day residency kicked off at Schmeeckle Reserve in Stevens Point on Tuesday, June 22, before moving to the Marshfield campus June 23-25.
"We like what Marshfield has to offer, the retreat-like space to focus on learning, sharing, connecting and collaborating. By choosing Marshfield, we're choosing to contribute to the local economy and support the local community. Everything we are doing is local."

Assistant Professor Erin Redman, Program Director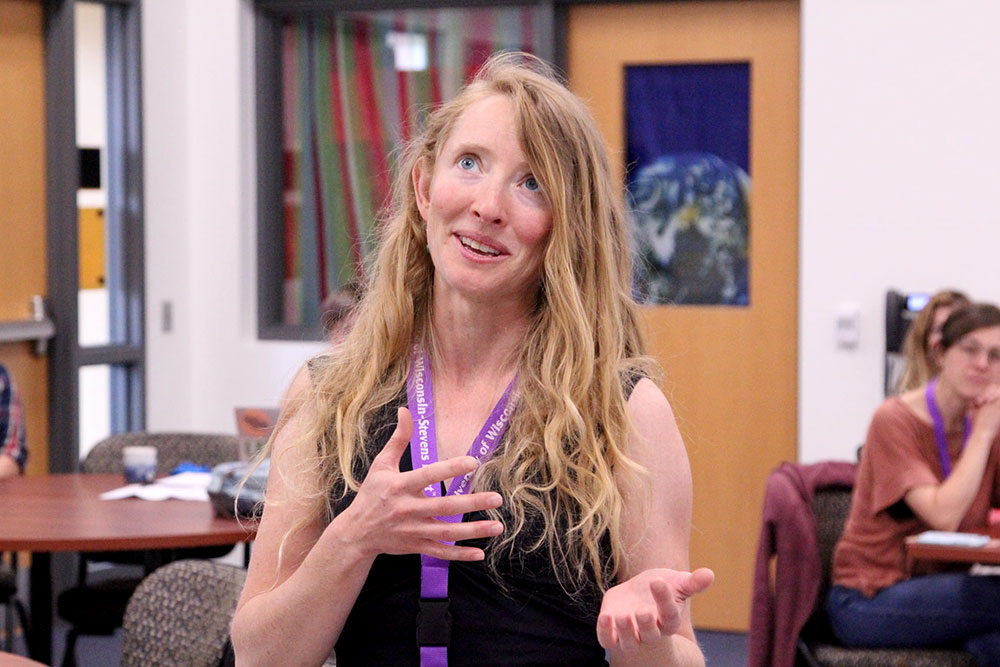 The residency serves as an orientation to the program for first-year students and a capstone colloquium/symposium experience for students in all subsequent years of the program. Students receive guidance from faculty and staff while participating in various keynote and guest presentations.
Speakers also came from near and far for the residency. Keynote speaker Heila Lotz-Sisitka, a distinguished professor from Rhodes University in South Africa, presented virtually on "Transgressively Re-imagining Learning Processes and Systems in Transformations to Sustainability." Meanwhile, Jay Shrader, vice president of Community Health and Wellness at Marshfield Clinic Health System, spoke about the significance of sustainability in health care.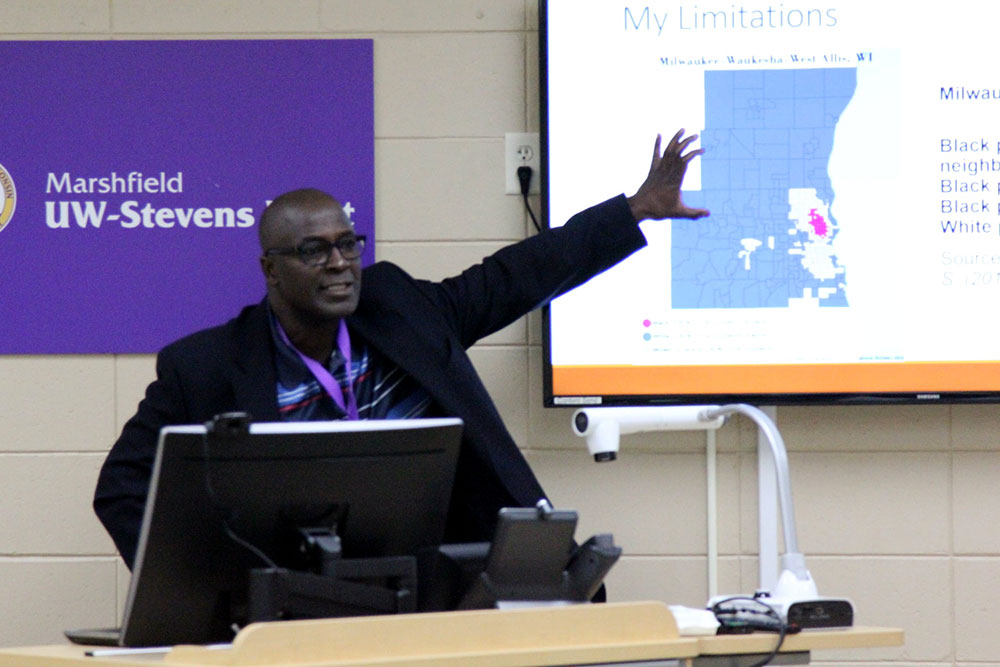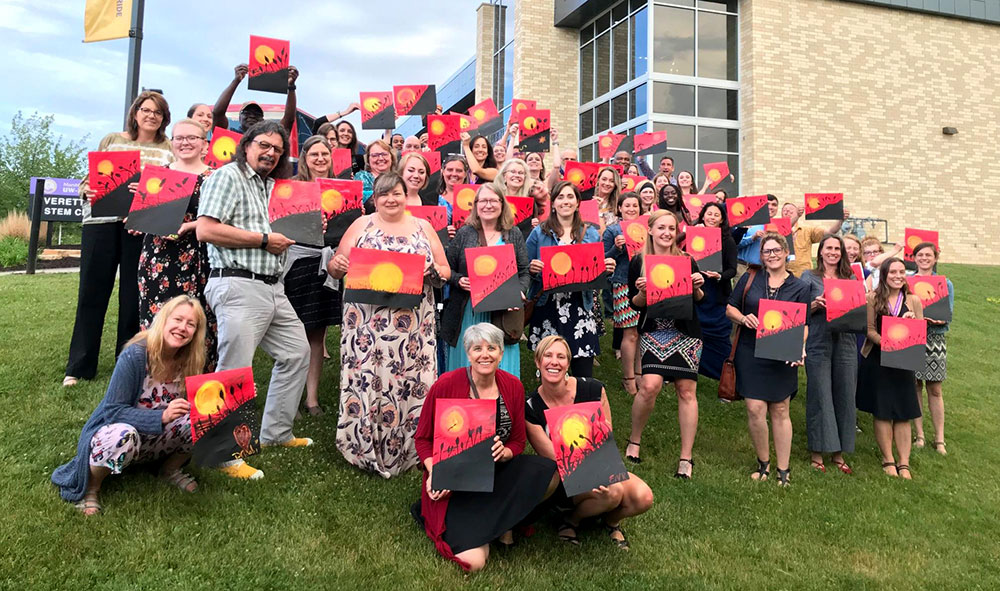 One of the most important aspects of the residency is networking and building support among peers. The group participated in many team-building activities such as a poetry trail and dinosaur-themed escape room through the 99-acre arboretum on the Marshfield campus.
The Ed.D. in Educational Sustainability enrolls a new cohort each summer, with applicants and admissions occurring in the fall term. Learn more at www.uwsp.edu/eddsustainability.