Posts Under Faculty & Staff Category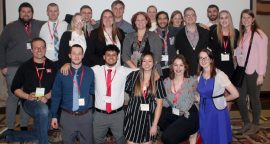 Nominated by students, Beth Kinslow was presented the 2019 Wisconsin Athletic Trainers' Association Outstanding Educator of the Year award at the WATA Annual Meeting in Stevens Point on April 5….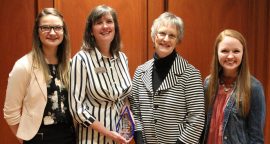 The Miles of Smiles student organization in the UW-Stevens Point School of Communication Sciences and Disorders helps raise awareness and money to support individuals with cleft lip, cleft palate and…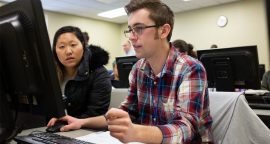 Getting taxes prepared can be, well, taxing. It can also be expensive, and a hardship for low-income families. Help can be found through the Volunteer Income Tax Assistance (VITA) program,…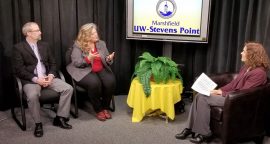 The University of Wisconsin-Stevens Point MBA program was the topic of discussion as School of Business and Economics faculty Kevin Neuman and Lyna Matesi appeared on the Marshfield Community Television…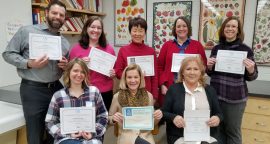 An increasing number of wellness practitioners are being asked to deliver training or coaching in the areas of resilience and thriving. To meet this need, eight faculty and staff members…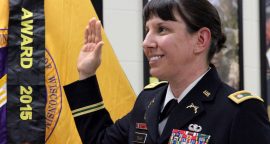 In front of a crowd of family, cadets and military and university colleagues, Assistant Professor of Military Science Wendy Tokach was promoted from major to lieutenant colonel on Friday, Jan….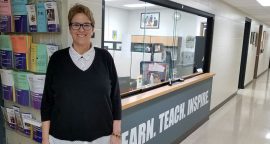 Assistant Professor Lynda D. Fernholz, Ph.D., has been named the associate dean of the College of Professional Studies and department chair of the School of Education, announced CPS Dean Marty…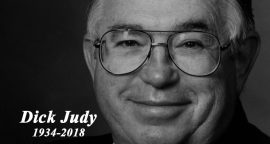 Richard "Dick" Judy passed away Dec. 29, 2018, on his 84th birthday. Dick was born Dec. 29, 1934, in Cincinnati, Ohio, the son of Benton and Marion (Nail) Judy. He…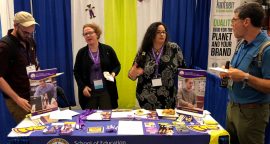 As a national leader in sustainability, faculty and students from the Educational Sustainability doctoral program, Office of Sustainability and other university sustainability programs are representing the University of Wisconsin-Stevens Point…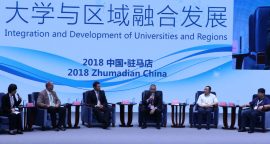 Professors Corey Huck and Cuiting Li from the UW-Stevens Point School of Health Promotion and Human Development traveled to China earlier this summer with our partners from the Village of…