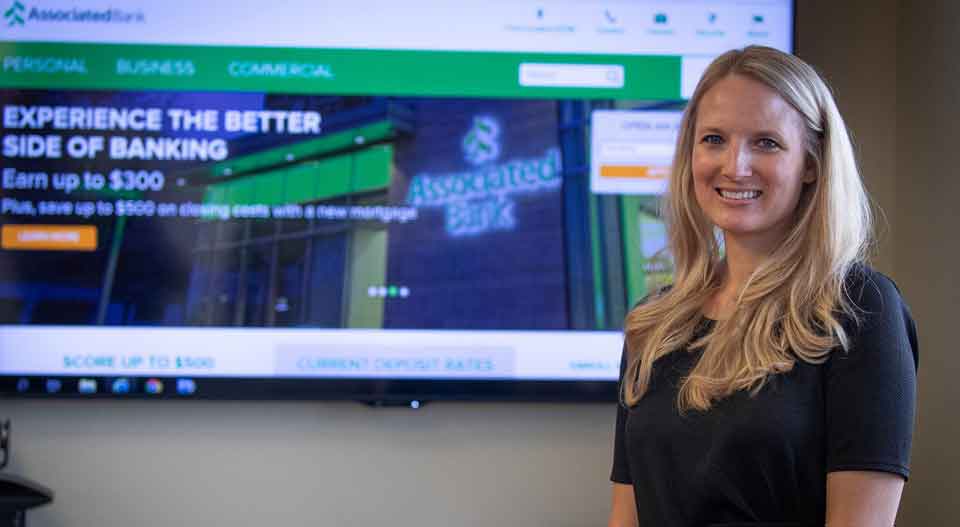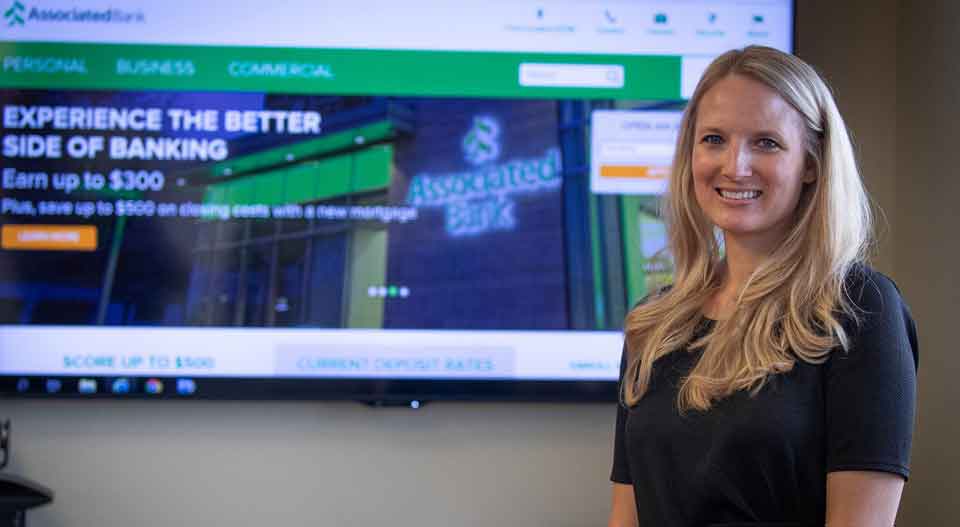 As a lifelong learner, Brittany Disher wanted to earn a master's degree. Now the commercial banker from Wausau has a chance to achieve her goal by taking courses near where she lives and works.
Disher and 45 other students are enrolled in the University of Wisconsin-Stevens Point's new Master of Business Administration (MBA) in Applied Leadership and Decision-Making, which kicks off this fall in Wausau, Stevens Point and Marshfield.
Enrollment in the MBA has been stronger than expected, with more than twice the number of students projected when the program was approved by the UW System Board of Regents last November.
"This shows the high level of demand that exists for a flexible program based in the region," said Kevin Neuman, head of the School of Business and Economics. Fifteen students are enrolled in Wausau, 25 in Stevens Point and six in Marshfield. Most will attend classes part time.
The UW-Stevens Point MBA is skills-based and can be completed in as few as 12 to 24 months. "Students will build a portfolio in each class with projects and experience-based learning. Anyone wanting to lead an organization will benefit from our program," Neuman said. "They also will make professional connections through classes, projects, networking events and mentoring from business leaders."
The university began developing the MBA program in 2015 after conducting interviews with 17 central Wisconsin employers in banking, insurance, health care, retailing, manufacturing and agriculture. Input was gathered from more than 1,000 alumni.
The MBA fits perfectly in Disher's lifestyle.
"UWSP tailored the program to accommodate the working mom and dad, which was a big draw for me," said Disher, who works full time at Associated Bank, is married and has a young daughter. "When I heard the MBA was going to be offered at the Wausau campus, I had to apply. It was the perfect situation."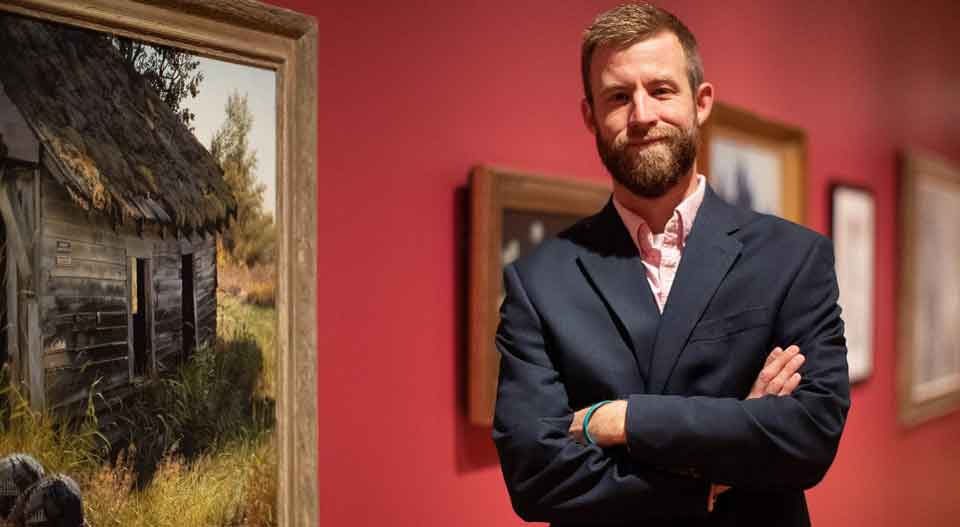 Matt Foss agreed. The assistant director of the Leigh Yawkey Woodson Art Museum, Wausau, considered applying to MBA programs at other UWs but wasn't interested in traveling far to attend classes. "I have two young children, and the thought of driving to Oshkosh or Madison on weekends wasn't appealing."
He and Disher are taking the part-time MBA track and expect to earn their degrees in two years. To help pay for their educations, each received two $1,000 scholarships from the foundations at UW-Stevens Point at Wausau and UW-Stevens Point.
Both enjoy their jobs and believe the MBA learning experience will broaden future career opportunities.
"Associated Bank has been a great place to work," said Disher, who earned her bachelor's degree in communicative disorders at UW-Stevens Point and worked in the bank's call center during college. After graduation, she was hired as a commercial sales and support specialist and now is a commercial portfolio manager responsible for analyzing financial data to determine the merits of loan requests from area companies and businesses.
"I really enjoy the commercial lending process," she said. "While my path has changed from my undergraduate studies, both fields require strong analytical skills and patience for working on a project for a long time. The skills and knowledge I learn as an MBA student will help me diversify in my current position and differentiate me for advancement at the bank."
Foss, with bachelor's and master's degrees in history from UW-Eau Claire, enjoys his job and the museum's positive influence on visitors who come to the internationally known arts center. His responsibilities include grant writing, coordinating capital building projects and assisting with exhibition installation.
Foss hopes an MBA will help him continue his career path in non-profit management and administration but also make him a more well-rounded individual. He previously served an internship at the Pro Football Hall of Fame, Canton, Ohio, and organized two exhibitions for the Green Bay Packers Hall of Fame.
Without a business background, he finds the UW-Stevens Point MBA curriculum attractive. "The courses will be focused on business conditions in Wisconsin and central Wisconsin, where I plan to continue my career. It also has the buy-in and support from local business and government leaders.
"I'm excited to learn who my classmates will be and their professional backgrounds," Foss added.
Students pursuing bachelor's degrees can complete both undergraduate and master's degrees in five years. For more information, visit www.uwsp.edu/mba.
Related Links: