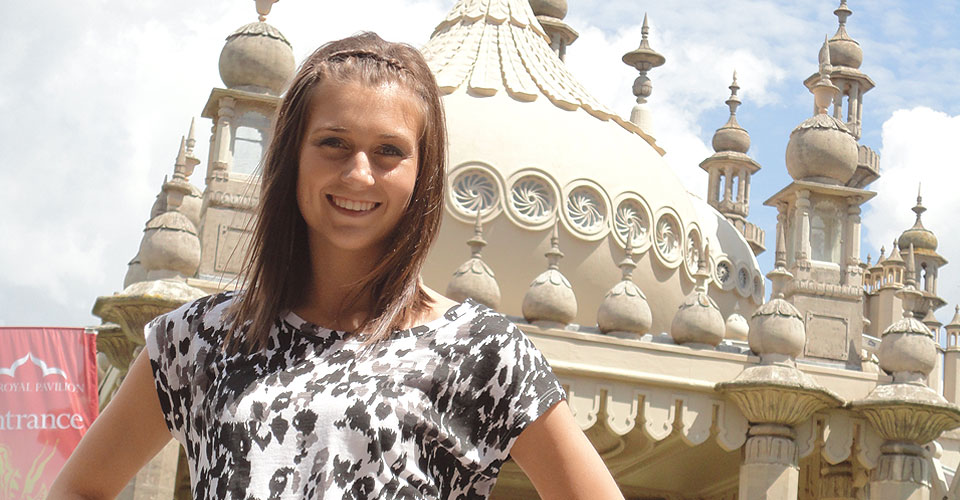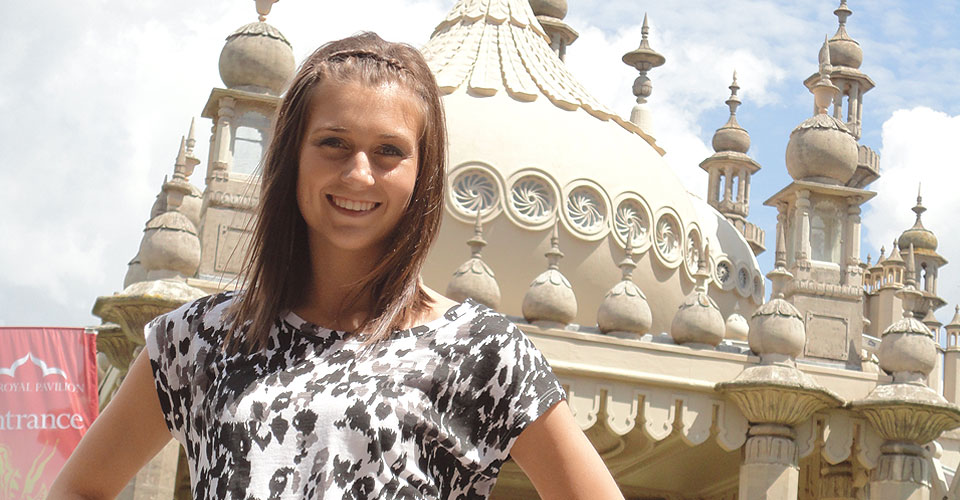 Hello Everyone!
I am Joslyn Fedie. I come from the little old agricultural town of Durand, Wis,. which is only a little over two hours northwest of Stevens Point. To be completely honest, I was not planning on UW-Stevens Point until my dad came across it one night while we were looking for interior design programs in Wisconsin. I laughed and said, "Steven's what?" thinking he only mentioned it because the city had his name in it. But I then realized he was being completely serious, so I did my research and found out that UW-Stevens Point would be an excellent college for me. The city was much larger than Durand but just small enough for me to easily transition from the small-town-country-girl lifestyle I've known all my life to a considerably larger city that had similar focuses including agriculture, recreation and environment.
Fortunately, these key aspects of the city were not the only perks of attending UW-Stevens Point but also the nationally accredited interior architecture program and innovative, inspiration-driven courses. Now in my first semester of my junior year, I am working on a BFA in the interior architecture program as well as a just recently declared a business administration minor. After the two fast-moving years that seemed to fly by here at Point, I have realized just how much I love it here. I've had several opportunities to get involved and get inspired in the interior design real world. I am currently the co-president elect and Social Programs Chair of the UW-Stevens Point Student Chapter of ASID and I am continuing to create my mark and refine my skills here at UW-Stevens Point.
I agree with Carolyn and all of the other interior designers when they say that we are often misunderstood and believed to just be decorators who have no care in the world. Well I'd like to say, "News flash! Our jobs are way more in-depth, detail-orientated and technical than people often see." The design shows on HGTV are not even the beginning to our design process; these shows only show the end process and results, a.k.a. the fun part. There is much more technical and hard, committed design work that goes on before the fun part; we not only have to consider the customers' wants and needs but we legally have to abide by codes, fire-safety ratings, restrictions, need I say more?
So going off of that, I would like to introduce the second and extremely important step of our design process called the "Design Concepts." After creating a client profile and addressing the client's needs, we looked over the client's profile and company to find the repeating ideas. Once we can narrow down these ideas into a few main words, we expand off these words to create definitions, structural setups, and abstract sketches of possible design layouts along with an underlying conceptual foundation.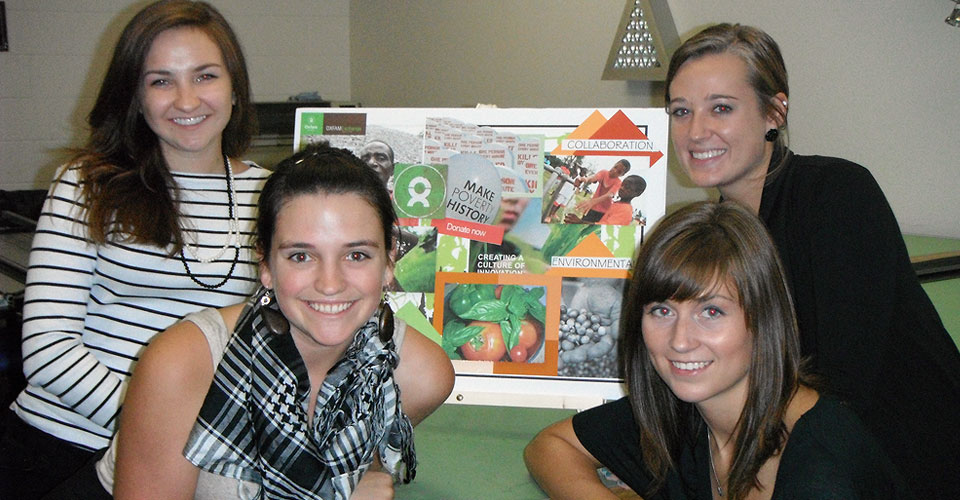 Enjoy and thank you for your interest!
Until next time,
Joslyn Fedie 🙂