Posts Under Academics Category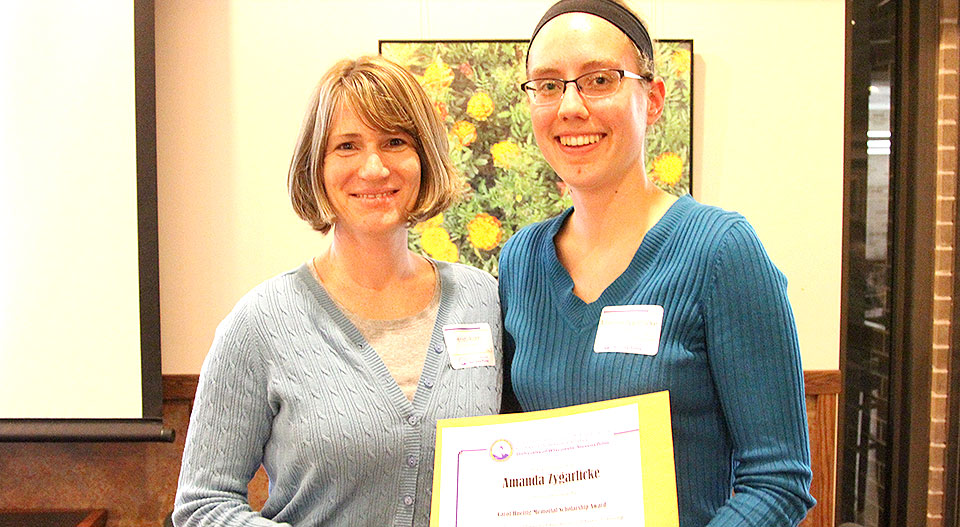 The best and brightest future physical education teachers and athletic trainers were honored at the University of Wisconsin-Stevens Point School of Physical Education & Athletic Training 2014 Recognition Awards Banquet…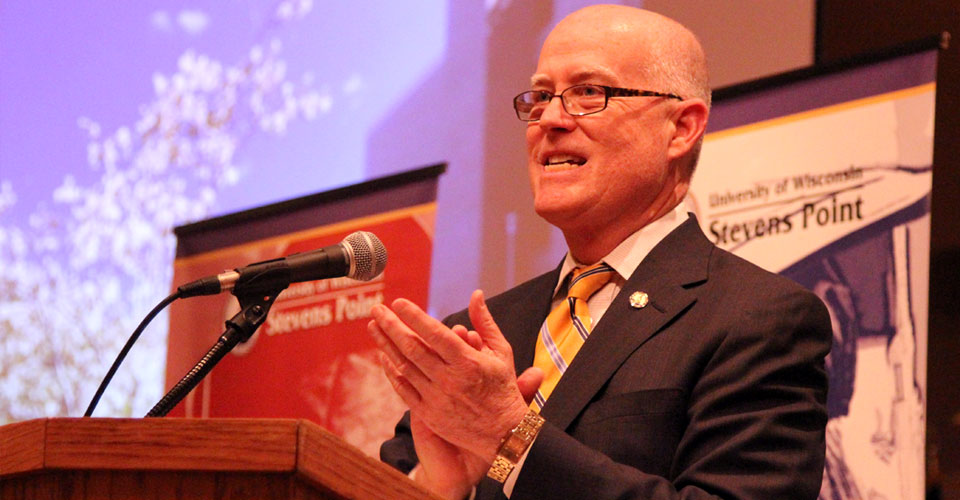 Each semester, the University of Wisconsin-Stevens Point's best and brightest student leaders are presented with the Chancellor's Leadership Award. This spring, 28 students from the College of Professional Studies have…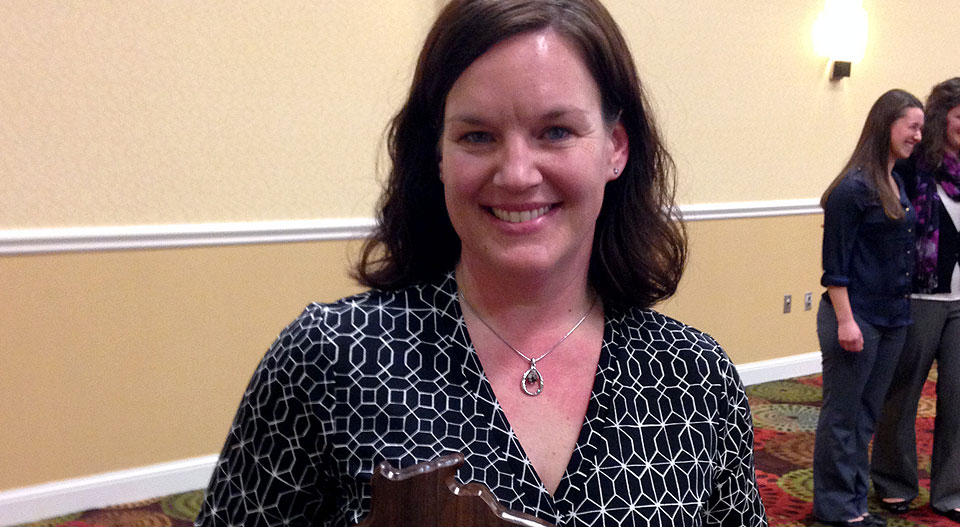 Associate Dean Holly Schmies was awarded the 2014 Wisconsin Athletic Trainers' Association (WATA) Outstanding Educator Award at the organization's annual meeting in Eau Claire on April 4. Schmies has been teaching…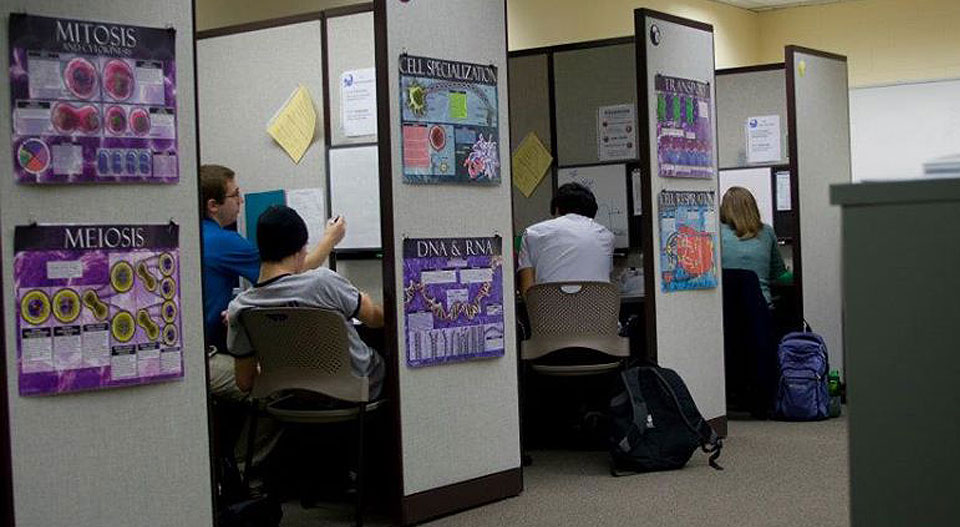 Alright, so in the chronicle of my signing up for more and more things, I've written my love songs for my very first campus involvement, SPAFCS, and my third, the…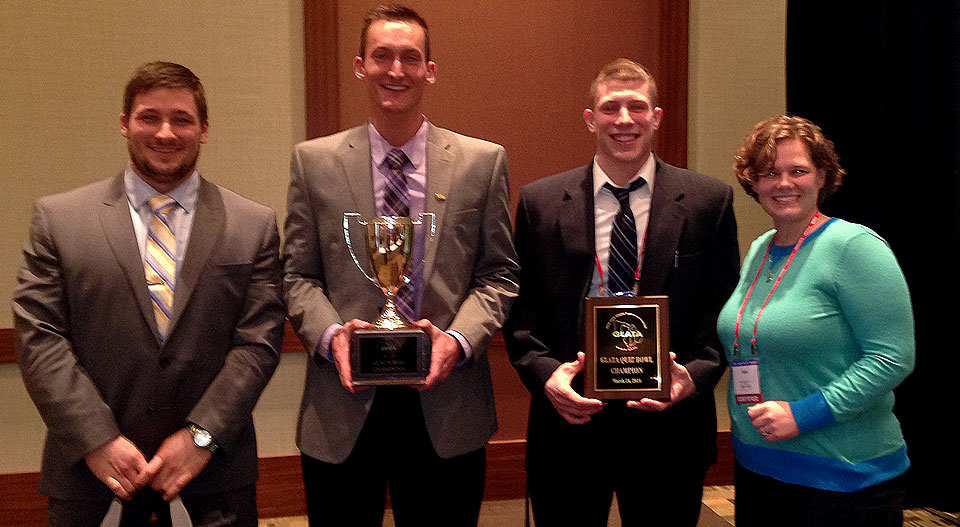 With wins at the state and district level, three students from UW-Stevens Point will represent the Great Lakes region at the National Athletic Trainers' Association convention (NATA) in Indianapolis this…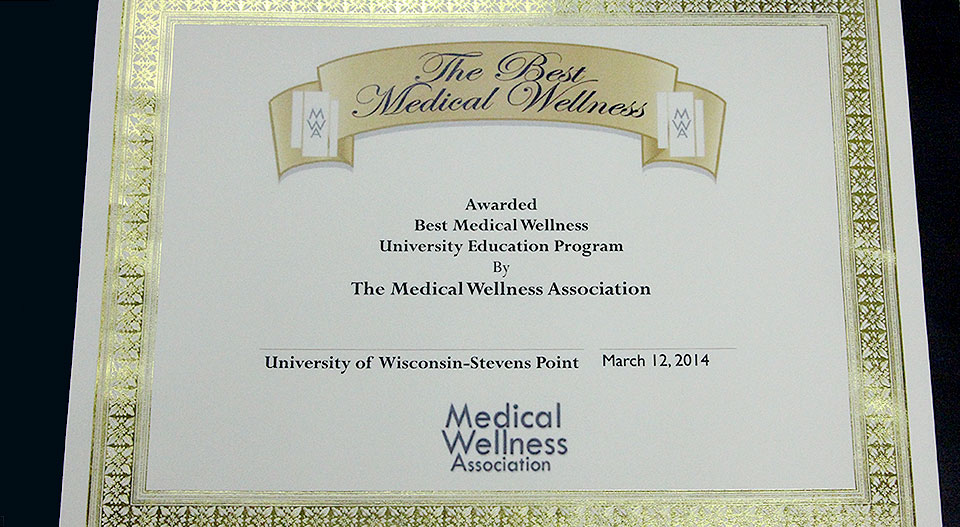 The health promotion/wellness program at the University of Wisconsin-Stevens Point was honored with a Distinguished Program Award for Best Medical Wellness Program for a University by the Medical Wellness Association….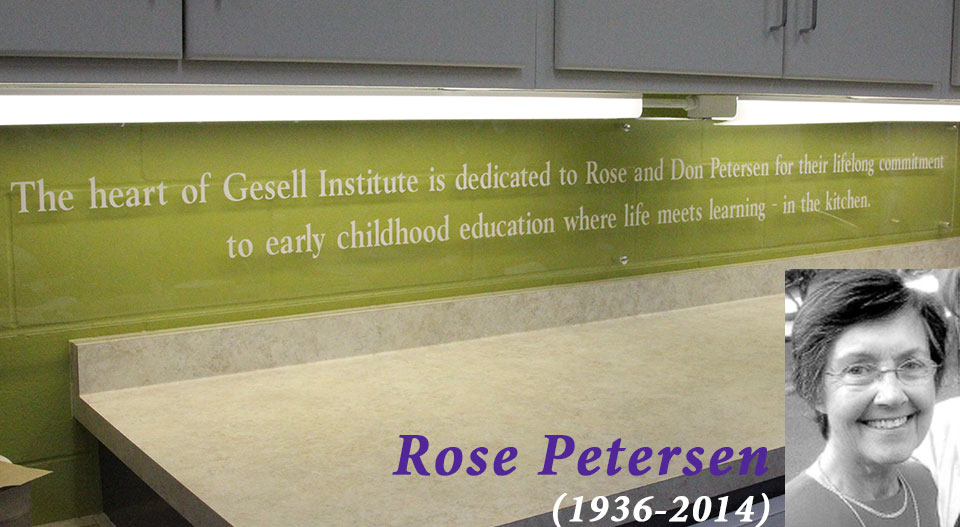 Rose Petersen '57 died peacefully Feb. 18, 2014, in the arms of her loving husband, Don, and surrounded by family. She fought the good fight for 13 years after being…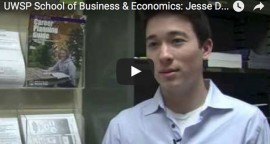 Meet UW-Stevens Point School of Business & Economics student Jesse Deininger '14. It's not just business, it's personal.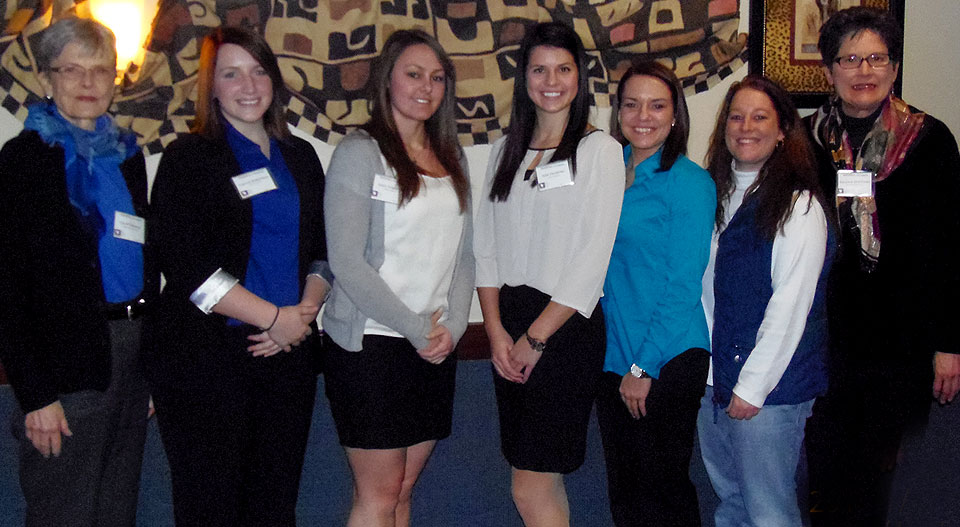 Four health science students from UW-Stevens Point were recently involved in the inaugural Interprofessional Healthcare Case Competition, sponsored by the Area Health Education Center – WI System (AHEC). The team…