Posts Under Physical Education & Athletic Training Category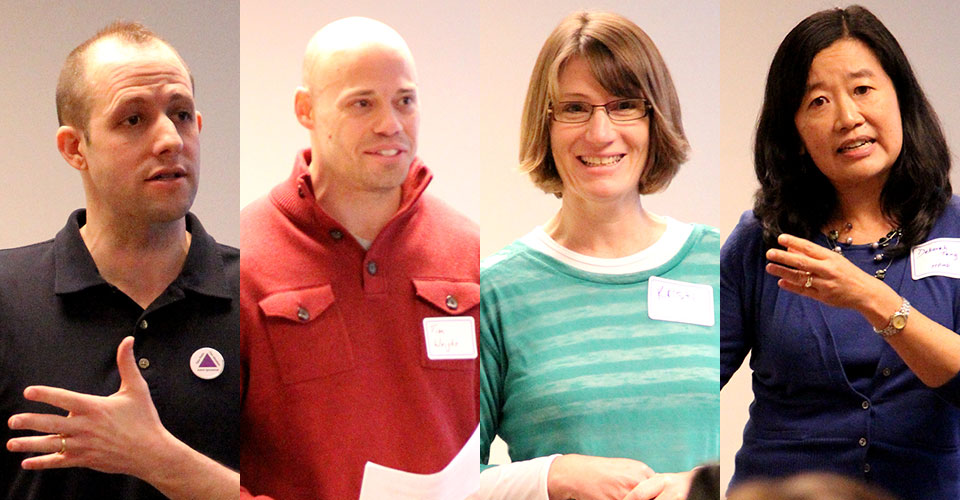 Faculty and staff engaged in rich conversation at the 18th Annual UW-Stevens Point Teaching Conference "Heads. Hearts. Hands. Valuing Our Learning Community" held in the Dreyfus University Center on Tuesday, Jan….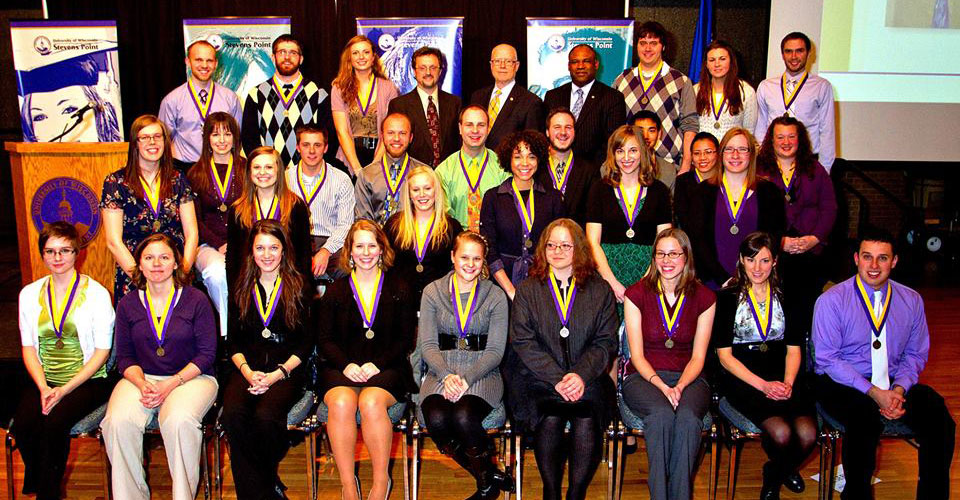 Each semester, the University of Wisconsin-Stevens Point's best and brightest student leaders are presented with the Chancellor's Leadership Award. This winter, 17 students from the College of Professional Studies have…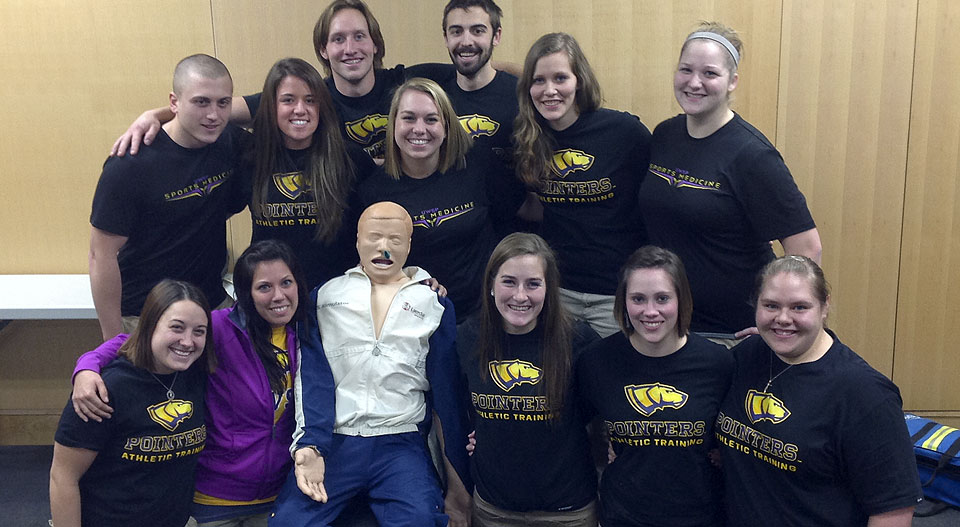 A group of 12 athletic training sophomores from UW-Stevens Point traveled to the Waunakee EMS station on Tuesday, Dec. 10 to get a hands-on lesson using the simulation mannequin, or SimMan….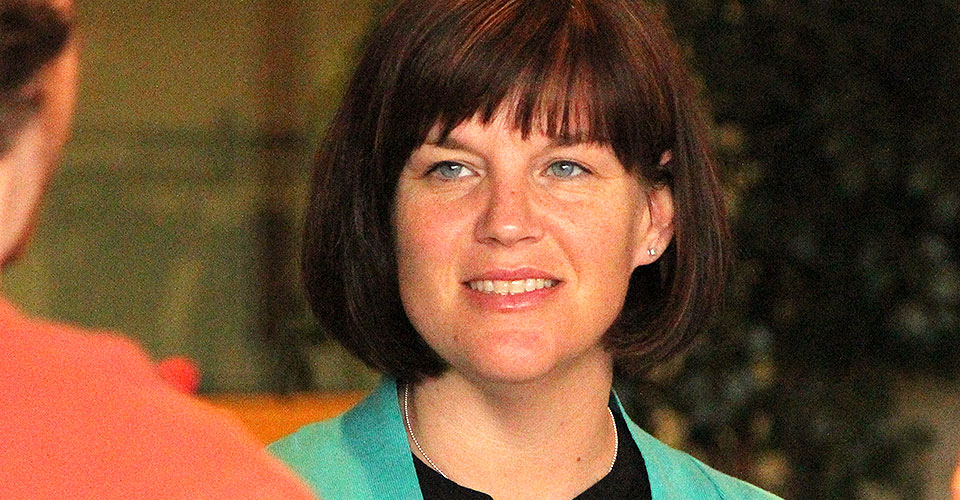 Holly Schmies, Ph.D. was appointed as the associate dean and department head of the UW-Stevens Point School of Physical Education & Athletic Training, announced College of Professional Studies Dean Marty…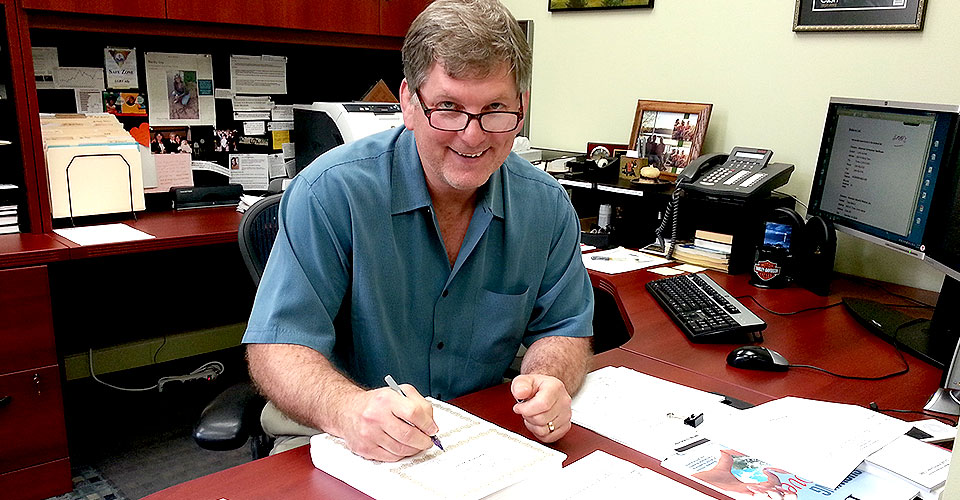 Another successful semester is in the books at the University of Wisconsin-Stevens Point as the College of Professional Studies dean's list was announced. A total of 492 students earned a…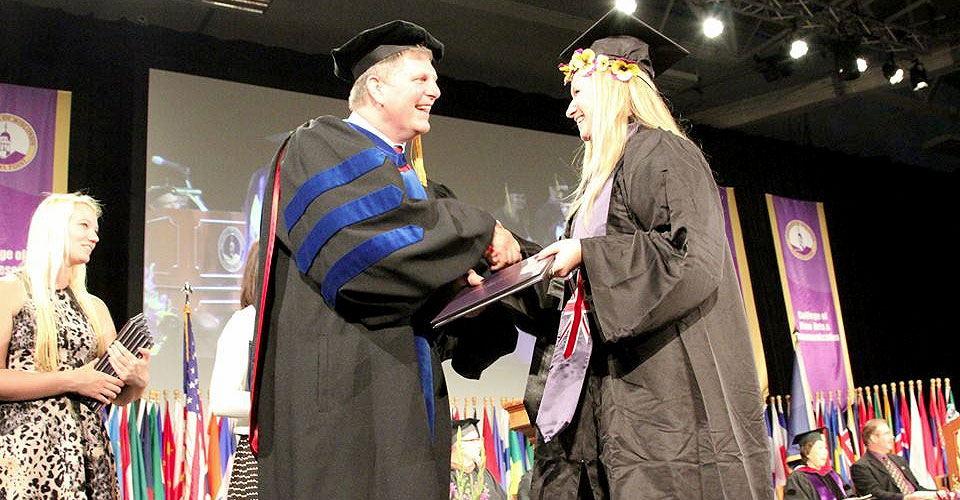 The Class of 2013 walked across the stage as the University of Wisconsin-Stevens Point held its commencement ceremonies on Saturday, May 18 in the Health Enhancement Center. A total of…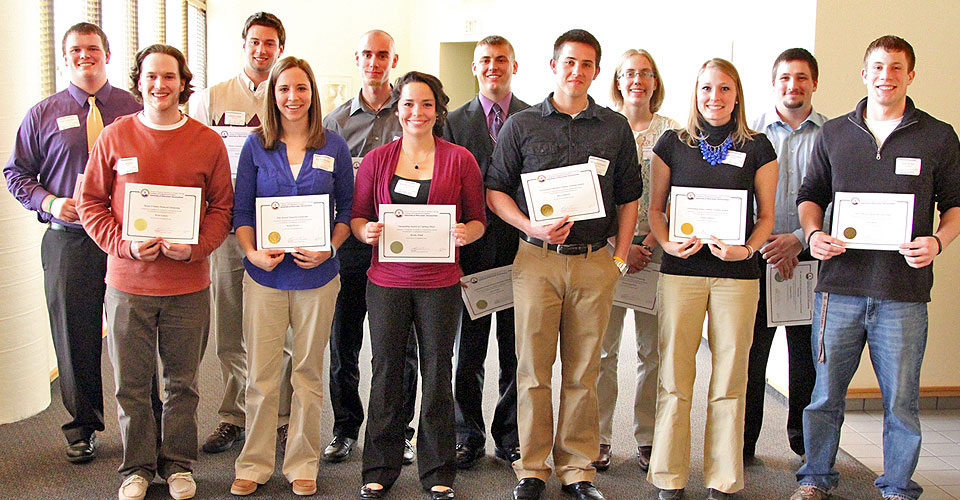 Future physical education teachers and athletic trainers were honored at the University of Wisconsin-Stevens Point School of Physical Education & Athletic Training 2013 Recognition Awards Banquet was held on Friday,…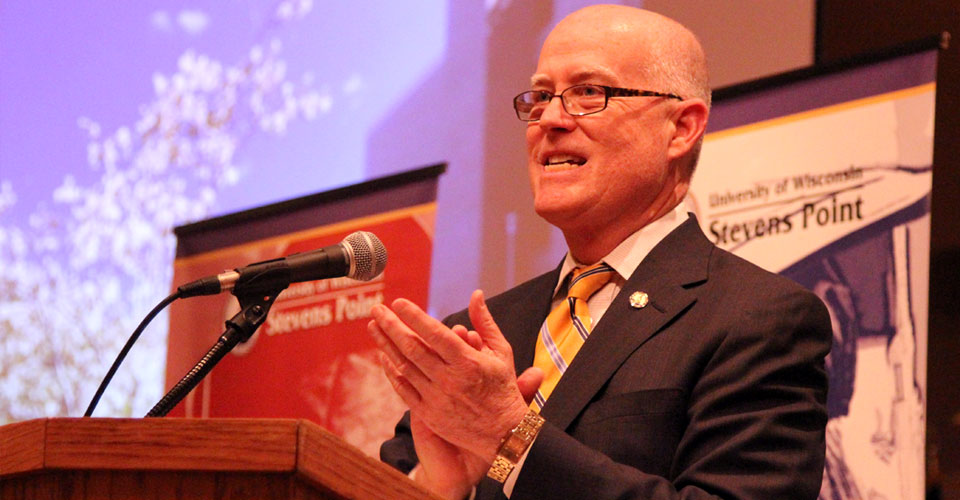 Each semester, the University of Wisconsin-Stevens Point's best and brightest student leaders are presented with the Chancellor's Leadership Award. This spring, 18 students from the College of Professional Studies have…
University of Wisconsin-Stevens Point students are sharing research findings during Posters in the Rotunda Wednesday, April 17, at the State Capitol in Madison. The College of Professional Studies was well…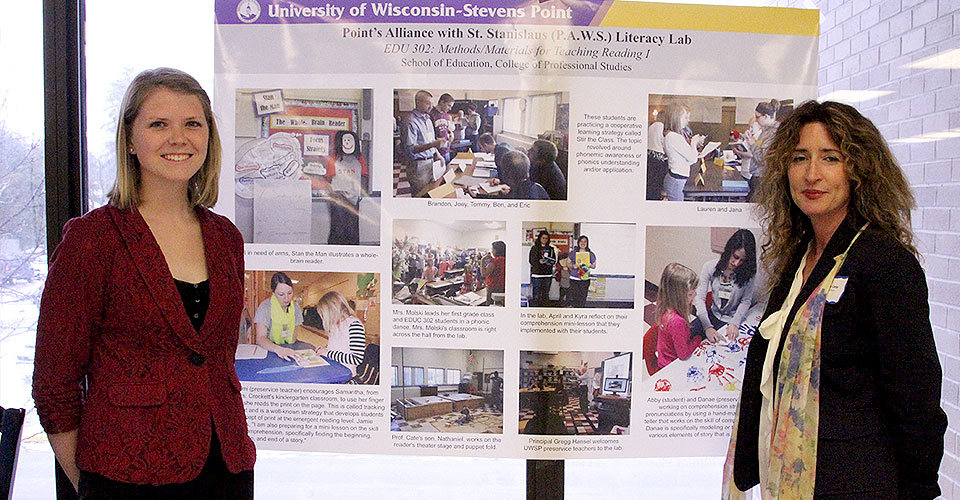 College of Professional Studies faculty and students presented at the UW-Stevens Point Library's 6th Annual Scholarly & Creative Activity Reception and Jazz & Poetry Night on Thursday, April 11. [Photo…