Posts Tagged 'UW-Stevens Point'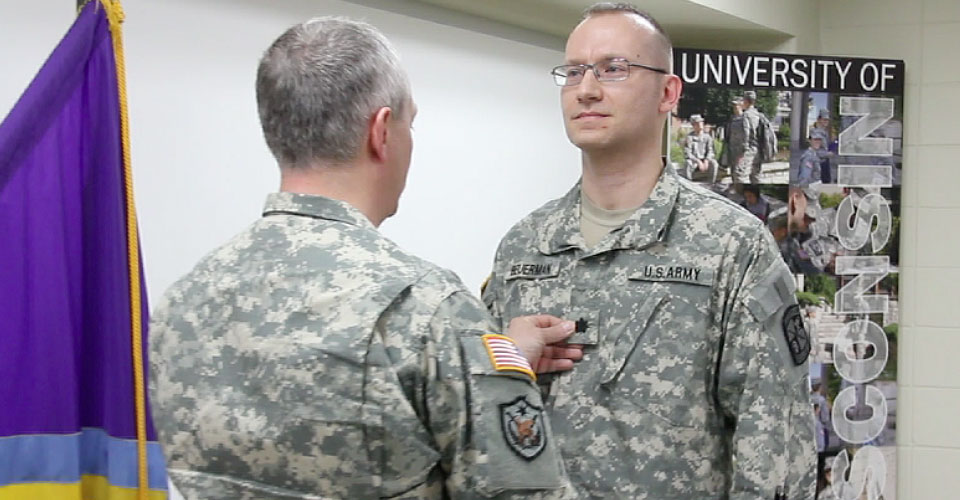 Professor of Military Science Major Eric G. Beuerman of the University of Wisconsin-Stevens Point Army ROTC program was promoted to the rank of lieutenant colonel at a special ceremony on…
Nearly 30 University of Wisconsin-Stevens Point faculty and staff took advantage of free hearing screenings offered for UWSP employees by the School of Communicative Disorders in January. Supervised by faculty,…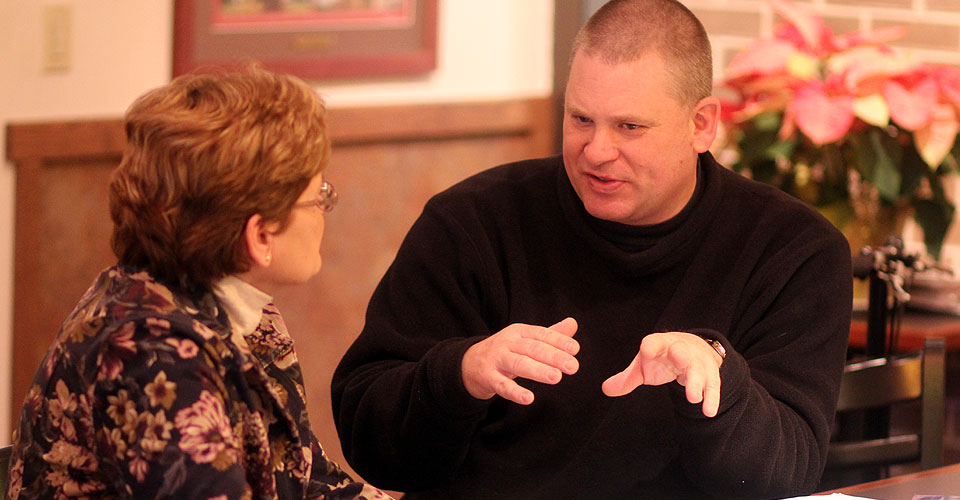 Celebrating its 19th year, the Teaching Partners program continues to bring a focus of teaching and learning to the UW-Stevens Point College of Professional Studies. This year's Teaching Partners participants…
The 16th Annual UW-Stevens Point Teaching Conference, Celebrating Teaching and Learning: Stories of Inspiration, Motivation, and Innovation, was held in the Alumni Room of the Dreyfus University Center on Wednesday,…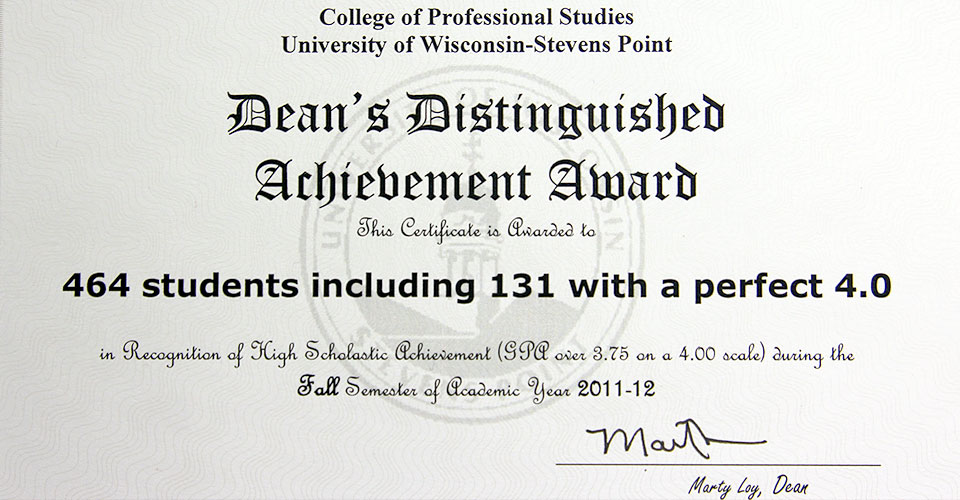 The 2011 fall semester was a huge success for students in the College of Professional Studies at UW-Stevens Point. A total of 464 students were named to the Dean's List…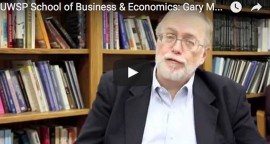 Meet Professor Gary Mullins, head of the University of Wisconsin-Stevens Point School of Business and Economics. It's not just business, it's personal.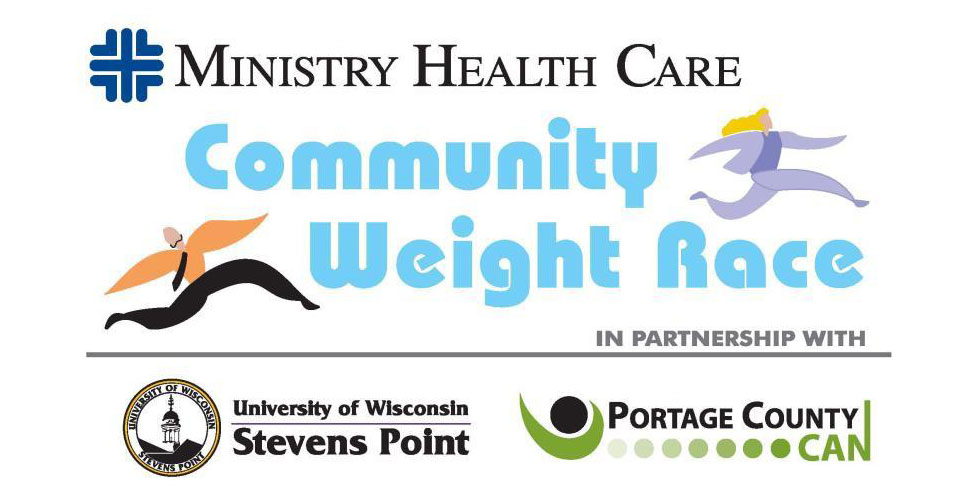 Students at the University of Wisconsin-Stevens Point are working to help members of the community meet their New Year resolution weight-loss goals. UW-Stevens Point School of Health Promotion and Human…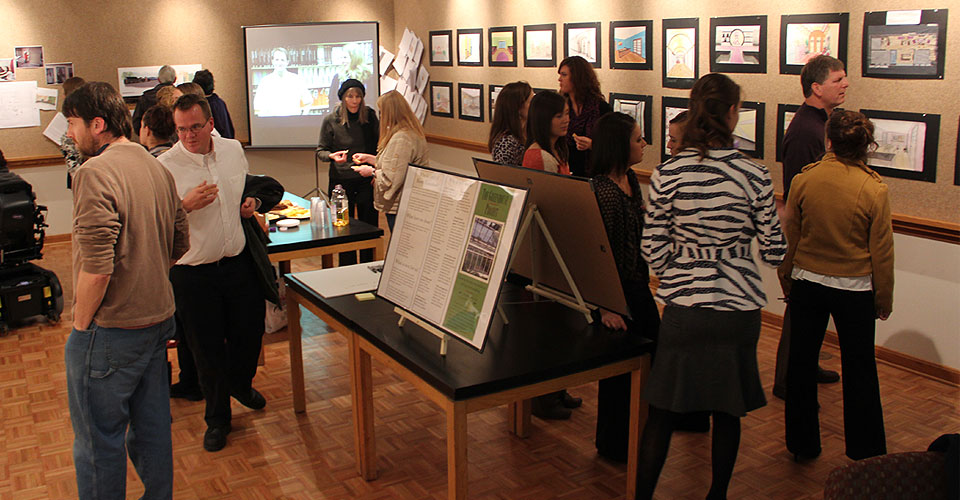 Students in the UW-Stevens Point Division of Interior Architecture took on community design projects featuring the UWSP Chancellor's Suite and the Stevens Point Greenhouse Project this semester. Watch the video…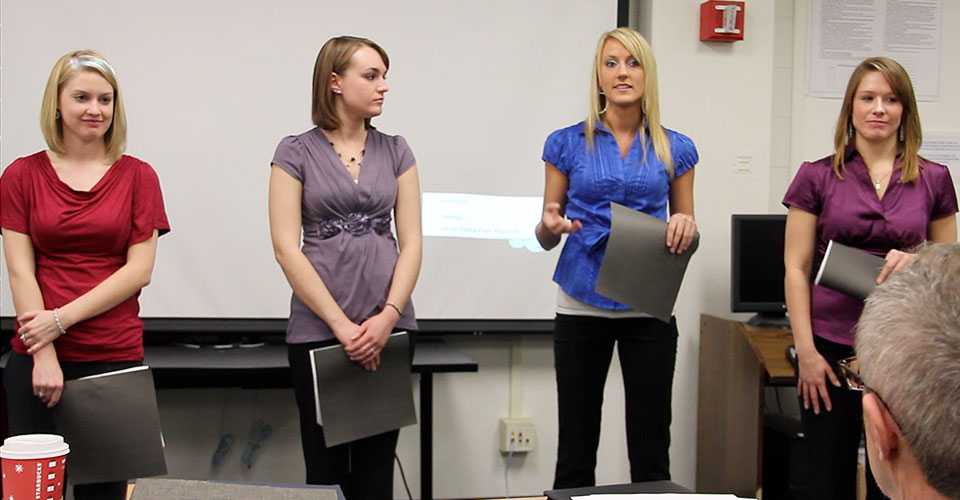 We are done. Our drawings, boards and project binder have all been turned in. We have presented to our class, professor and two design professionals. Our grades have been posted….